We all get slightly different versions of the same lecture in high school about planning for college, which is so so important! However, there's a misconception that being an exchange student in high school gets in the way of your college preparation. As someone who spent their senior year in the mountains of Quito, Ecuador, I'm here to tell you that it does quite the opposite! I could go on and on about how much I benefited from exchange, but for now, here are seven of the incredibly valuable lessons I learned that helped me prosper in college.
1. Expect the unexpected!
If there's one thing nearly every exchange student will tell you, it's that things rarely go according to plan. One thing I'll tell you is this: rolling with the punches often makes for the best memories!
"Unmet expectations are the primary cause of disappointment in any situation." This quote from one of my favorite professors reinforces an essential truth I learned through study abroad. Whether through unforeseen friendships, or unplanned adventures, my most unique memories overseas surpassed anything I had hoped or planned. On exchange, in college, or wherever you might be, let your expectations blow away, and embrace the unanticipated!
2. Say yes to new adventures!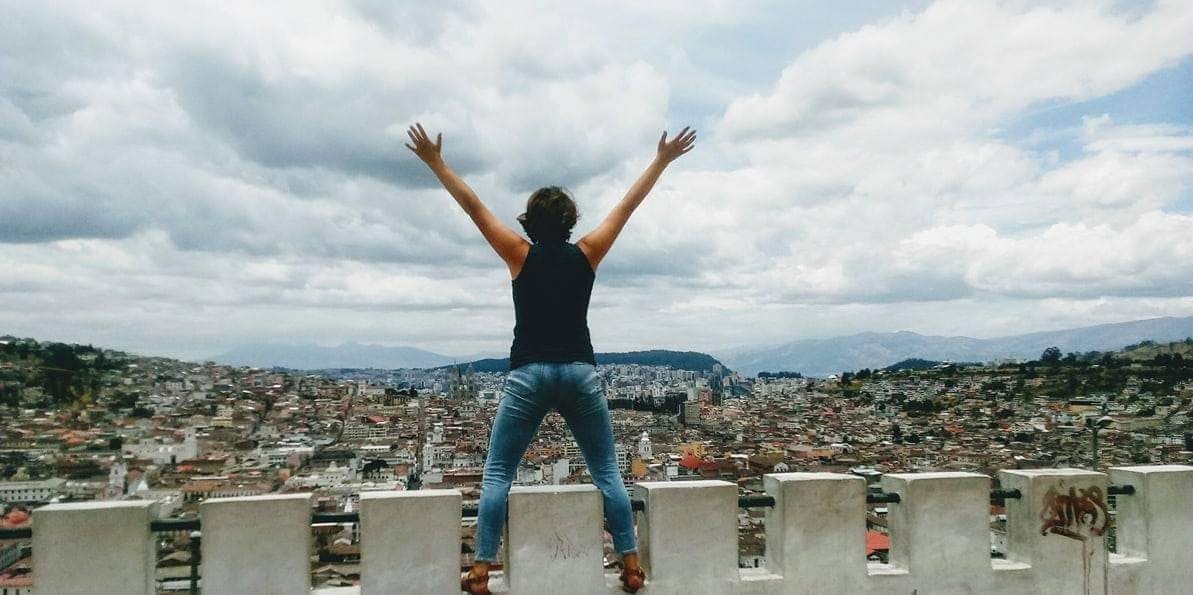 During my time in Ecuador, my days varied from wandering the city's public markets to sipping coffee at home with my host mom. I spent many evenings preparing sandwiches for the family, and others dressing up to go dancing with friends. The resulting adaptability not only translated into a smoother adjustment in college, but also filled the time with unforgettable moments. Whether late night runs to Waffle House, or spontaneous study breaks to go sledding, exchange taught me to find joy in the unfamiliar, especially in the chaos of college life.
3. Create opportunities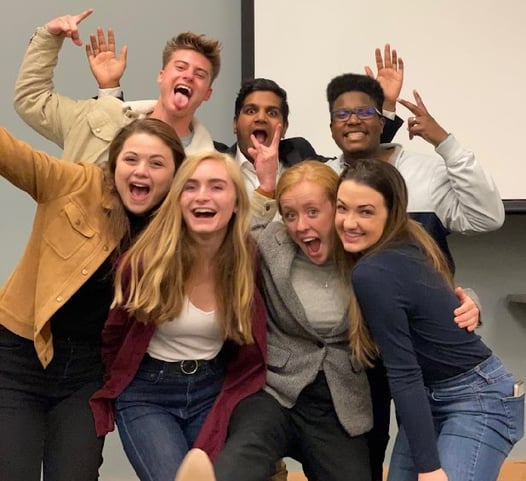 I can still picture the cracked walls, tipped tricycles, and dozens of nuns hustling about the yard. Walking into a local orphanage for the first time brought about one of my most unique memories from Ecuador. As I tutored the resident children and built friendships with other student volunteers, I learned the value of venturing into the unknown.
Similarly, I took my college career by the reins as I sat on a student government committee, volunteered in the community, and became besties with my barista. Sometimes, stepping into the unfamiliar not only creates memories, but it can be the very best way to inspire personal growth.
4. Not better or worse, just different
As I prepared to live in Ecuador for my senior year of high school, this phrase was repeated to me more times than I can count. Little did I know how much it would resonate with me throughout the years that followed.
We all grow up with our own views of "normal," but the truth is this: everyone has a different expectation of what normal looks like. From how you do laundry, to what time you eat dinner, the mundane is often what sets your lifestyle apart from your peers. Moving to a new room, city, or state in college proves extremely contrasting to the life of a teenager in the United States. Having lived abroad in high school, I had the tools in my belt to remind myself, "not better or worse, just different," and encourage my peers along the way. College is one of the most transformative seasons of life, and through my firsthand experience as an exchange student, I held a value of diversity that allowed me to thrive.
5. Learn to laugh at yourself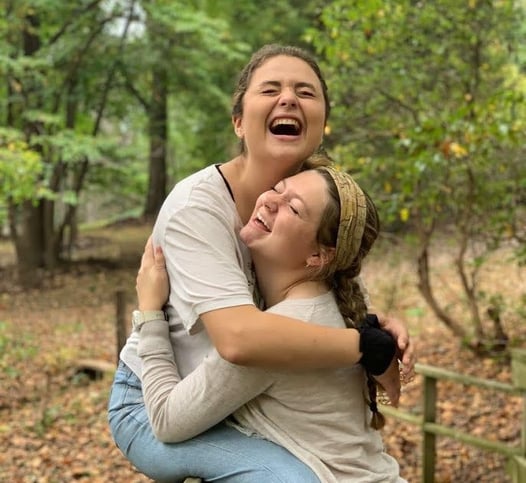 If anyone tells you that college is a breeze, they probably never went. Similarly, exchange wouldn't be complete without embarrassing stories of accidentally eating pig liver, or the hilarious humiliation of confusing "embarazada" (pregnant) with "avergonzada" (embarrassed). Mistakes come naturally to most of us, especially in an unfamiliar country and culture. While I may not have to deal with a language barrier in college, I am beyond thankful for the ability to laugh at mistakes like walking into the wrong bathroom on the first day of school.
6. Embrace the moment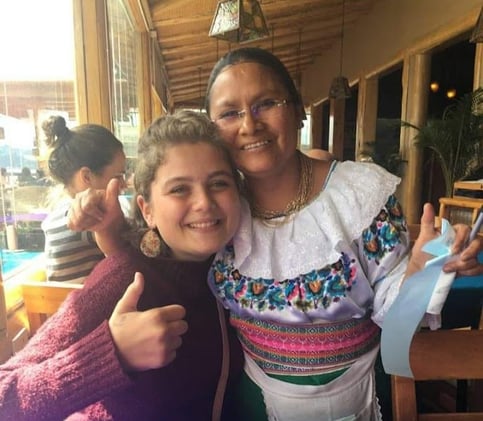 With constant access to social media, there is a temptation to compare our lives to the highlights we see. Although fun trips and picturesque sights fly us to cloud nine, life is made up of little moments that can provide just as much joy if we open our eyes.
My year in Ecuador taught me to cherish afternoons with my little nephews, bus rides home from school, and my daily walk to the local tienda for groceries. Learning to appreciate the waves of life is a skill that requires practice and proves beneficial in every season of life. Living in a new country and culture offers the perfect opportunity to do just that!
7. Progress is not linear
Before leaving for Ecuador and in preparation for college, I was repeatedly reminded that these were once-in-a-lifetime opportunities. What I learned for myself was this: positive experiences are not exempt from challenges. As an exchange student, my days struggling with homesickness were just as influential as those spent practicing my Spanish with classmates. Recognizing this is what allowed me to be patient with myself in making friends, struggling with my mental health, and changing my major without viewing it as a setback. Perhaps the most influential lesson that I learned through exchange is this: difficulty does not equal failure, rather, it is imperative to success.
While each exchange student experience holds its own adventures and enlightenments, these seven things are not solely based on my own experience. Having grown up hosting and volunteering with students from around the world, I have been able to watch my international siblings and friends absorb these very same principles. My college experience and the growth it provided would have looked extremely different had it not been for my experiences overseas. I am beyond thankful for the growth I experienced through exchange, and I hope you will consider taking advantage of this amazing opportunity!

Thinking of Becoming an Exchange Student?
Being an exchange student is an incredible experience! It's also excellent preparation for college, career, and adult life.
ICES offers both short-term and long-term study abroad programs to many countries around the world. And we have some of the most affordable programs around!
To learn more, click the button below, visit our website, or email us at studyabroad@icesusa.org.
Adventure is waiting for you!