Thanksgiving is just around the corner, and you know what that means– it's time to get your exchange student in on the holiday spirit! This Thanksgiving we're here to offer you a few fun and creative ways to celebrate together. Let's get started.
Cook up a Storm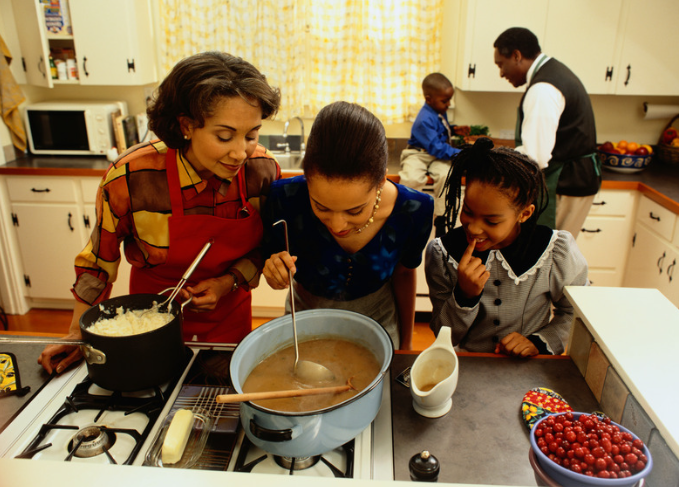 Cooking together allows you to create a mini culinary world tour right in your own kitchen. It's a chance for your exchange student to whip up a beloved dish from their home country, while you share your family's traditional Thanksgiving recipes. This fun exchange of flavors can spark engaging conversations about food culture and favorite ways to cook. You may even have a fun cooking competition to see who can bake the best pie! While you're busy in the kitchen, you're not just cooking; you're crafting stories and memories that will be savored long after the meal is finished.
Host a Pumpkin Decorating Contest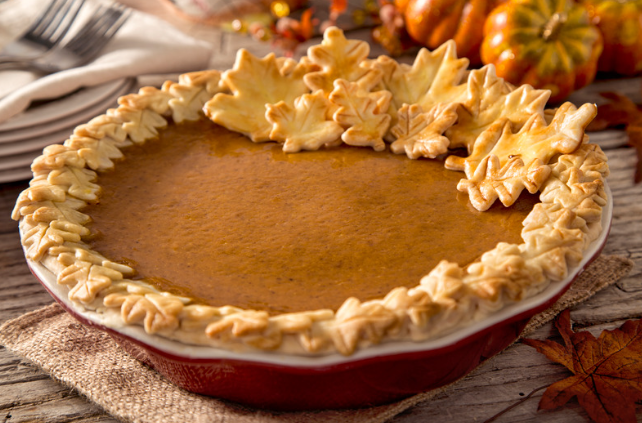 Get your creative juices flowing by hosting a pumpkin decorating contest. Provide pumpkins, paint, markers, and other crafty supplies. Everyone can unleash their inner artist to make the most unique and eye-catching pumpkin. Whether you go for a spooky theme, a harvest-inspired design, or something entirely unique, the pumpkin contest lets you express yourselves and embrace the festive spirit in a creative way. The best part? You can proudly display your creations as festive decor around the house.
Thanksgiving Parade Viewing Party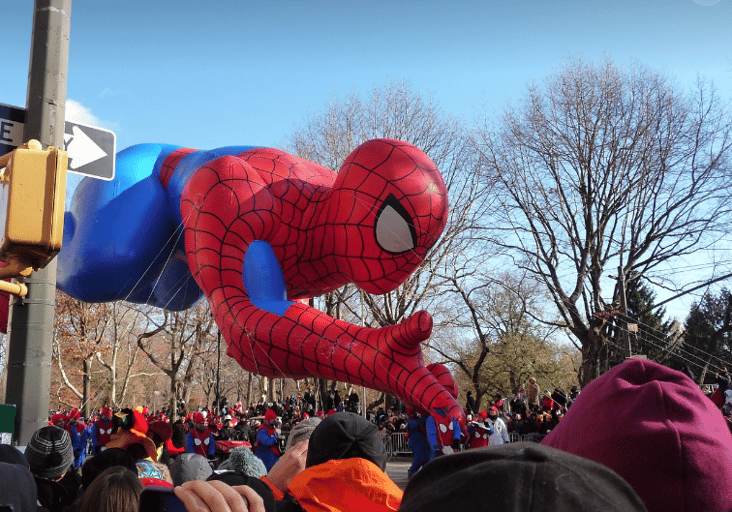 Watching the Macy's Thanksgiving Day Parade together is like attending a larger-than-life spectacle without leaving your living room. Sharing fun facts about the parade's history is an opportunity to immerse your exchange student in an iconic American tradition. Taking bets on your favorite giant balloon adds an extra layer of excitement and friendly competition to the viewing party. Don't forget to prepare some popcorn and hot cocoa to stay warm!
Outdoor Fun and Games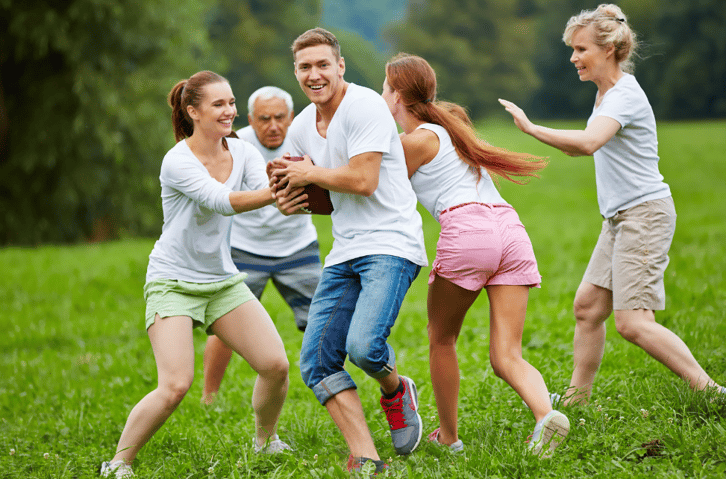 Weather permitting, take your exchange student outdoors to get some fresh air and movement. Whether you take your exchange student outside for a game of touch football, or a refreshing autumn hike, it's never a bad idea to get your blood flowing before the big feast. Be sure to collect colorful leaves along the way and use them for an arts and crafts session afterwards. Let the great outdoors become your playground and move in a way that feels good!
Movie Marathon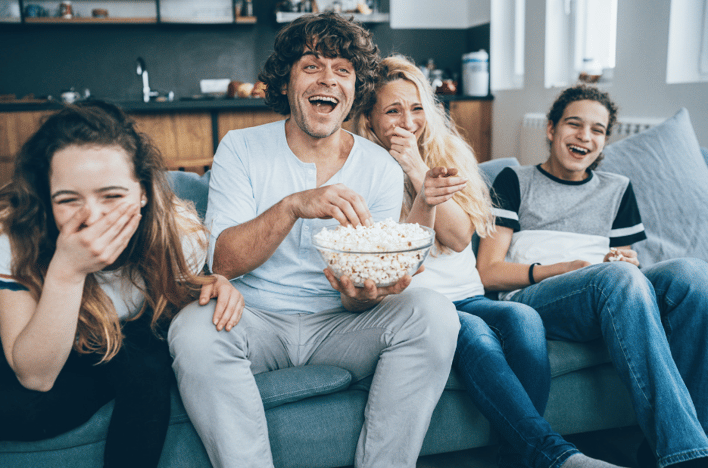 The Thanksgiving movie marathon is more than just an excuse to relax after a big meal. It's an opportunity to bond with your exchange student over heartwarming and humorous films that capture the essence of the holiday. These movies can be a gateway to understanding American culture and the quirks of Thanksgiving traditions. Classics like "Planes, Trains, and Automobiles" and animations such as "Free Birds" are carefully selected for their themes of friendship, gratitude, and laughter. Watching these films with your exchange student allows you to explore these themes and share each other's thoughts and feelings about the holiday.
Volunteer together
Thanksgiving is a time when the spirit of giving and gratitude shines brightly. Research local volunteer opportunities and spend a few hours helping out a food bank or community center with your exchange student. By participating in this selfless service together, you're not only making a positive impact in the community but also instilling in your exchange student the values of generosity and giving back. It's a heartwarming way to demonstrate that Thanksgiving is not only about receiving but also about sharing and supporting those in need.
Host a Friendsgiving Party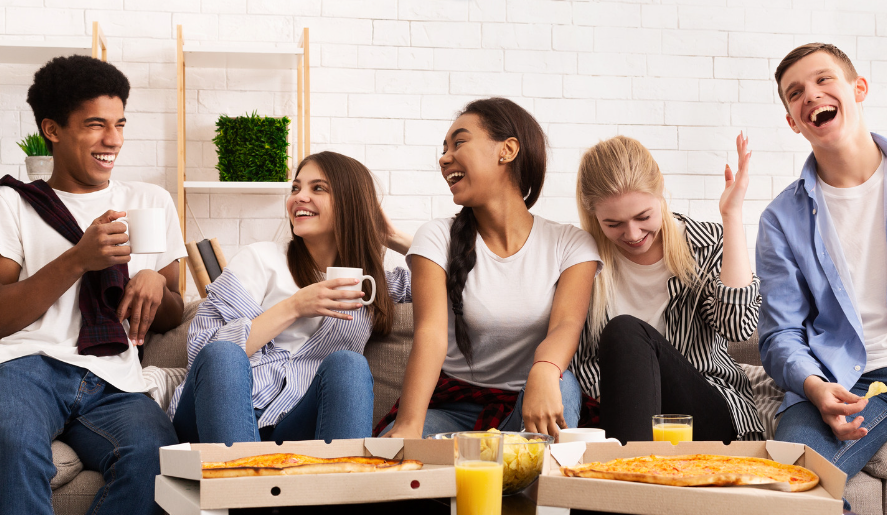 Hosting a Friendsgiving party is a fantastic way to help your exchange student build bonds and create cherished memories. Encouraging your exchange student to invite their new school friends for this special celebration fosters a sense of belonging and camaraderie. The beauty of Friendsgiving is that it transcends cultural boundaries, allowing everyone to bring their favorite Thanksgiving dish to share. This experience reinforces the importance of friendship, cultural exchange, and the joy of shared traditions, making it a wonderful addition to your Thanksgiving celebrations.
Gratitude Circle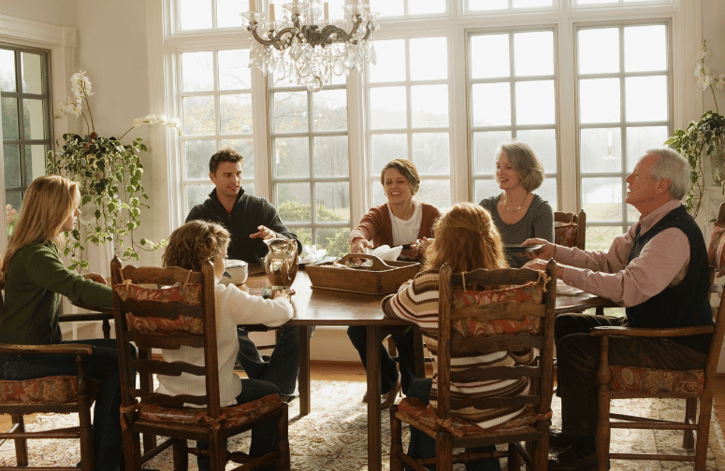 Gathering your family and your exchange student for a gratitude circle is a simple yet profoundly meaningful Thanksgiving tradition. As you sit in a circle and take turns sharing what you're grateful for, you're not just expressing gratitude but also creating a sense of togetherness and appreciation. It's a moment of reflection, connection, and a reminder that Thanksgiving is about more than just a big meal; it's about the love and gratitude you have for each other.
Wishing everyone a fun and meaningful Thanksgiving this year. Be sure to comment below any other fun ways you celebrate Thanksgiving!