When two things working together are a perfect fit, the analogies used to describe what that feels and looks like are abundant: "perfectly paired", "...they work together like Fred and Ginger...", and the always popular "fits like a glove". Often, these analogies are used to describe two different, but extremely complimentary, flavors, people, or organizations. Such is the case with student exchange and education, or more specifically, educators. When it comes to working together to make an impact in the life of a foreign student, educators and youth exchange do indeed "fit like a glove". Let's see how, exactly, educators are a perfect fit to work in, and with, youth exchange!
Educators already know how to work with teens!
Let's start with the obvious: Educators are already well-integrated into youth culture and understand the way teens speak, interact, and learn. This integration is a great starting point for anyone interested in youth exchange. It also helps students from other countries feel comfortable with our education system when their Local Coordinator or host parent is involved in education.
Lauren Scherr is an ICES Field Manager and a high school Spanish and English teacher in Baraga, Michigan. She says, "It's a natural fit because you're already comfortable working with students, and you already know how to relate to teenagers, so it's a lot of the same background. There are a lot of connections between the two worlds of education and exchange."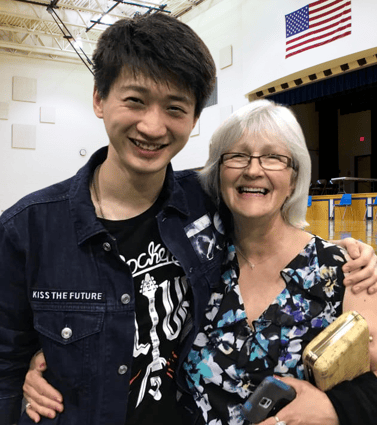 A busy schedule fits hand-in-hand with exchange
It's amazing how full schedules can become, especially as a teacher, principal, and, yes, even a retiree. But a busy family life can mesh quite well with involvement in youth exchange.
Exchange students adapt to the host family's schedule, just like their own kids would. Many exchange students prefer a busy, active host family where there's always something going on. In addition, exchange students fill their own schedules with school, friends, and activities, creating a win-win situation.
Janitta Rupp is a retired principal in Corpus Christi, Texas. She now works as an ICES Field Manager and is also a host mom. She explains how she and her husband, Martin, a retired high school counselor, have benefited from being involved in exchange--despite a full schedule.
"We were a little leary [to become a host family] because we had a lot going on. But I think we get more out of it than they do, when we host. You don't even realize how much everyone in your family learns from having an exchange student in your home... It puts that spark back in your life, it gives you that purpose again that you kind of lost when you've been retired."
The flexibility of working with ICES makes it a good fit for virtually any schedule. Field staff are able to set their own schedules and determine when--and how much--they work. ICES values coordinators who place just one or two kids, but for those who want to roll up their sleeves and do more, opportunities abound.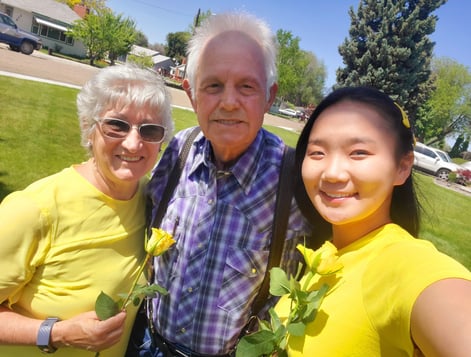 Once an educator, always an educator
Youth exchange can expand the reach of a teacher or host family far beyond their American classroom or home. Every person I interviewed for this article said the same thing at some point in their interview: "Once an educator, always an educator." Educating and developing youth isn't something that a teacher, principal, or counselor simply turns off when they walk off the school campus. The passion to teach is more than a vocation.
The joy of teaching an eager learner is the aspect of youth exchange that attracts so many current and retired educators to get involved, either as a host family or a coordinator. It is fun to have such a significant impact on students from all over the world!
Manya Wren teaches Business Communication at Cal State Fullerton and Cal State Long Beach, and also works as a Field Manager for ICES. Her passion for impacting youth is the driving force behind her work. "As an educator, it's fun for me to be able to talk to the host families about how the experience is going to change their [exchange] student's life." Manya offers this advice to retired educators, "If you love what you did and want to continue making an impact, this is the place to be."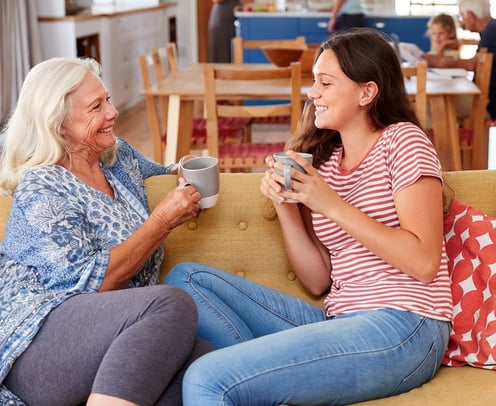 Youth exchange brings life!
Most educators love the youthful energy and optimism of their students, and the way it tends to rub off on those around them. In retirement, this can be greatly missed—but youth exchange can bring it back. Hosting or working with exchange students brings life and energy into your world!
Margaret Murray, of Cuba City, Wisconsin, says she has always loved kids and gotten along well with them. She worked as a school bus driver for 28 years so she could be on the same schedule as her children as she raised them. After her kids were grown, she missed their youthful exuberance in the home.
Shortly after Margaret's husband passed away, she got a call asking if she would host a girl from Germany. Margaret immediately agreed. It turned out to be a wonderful experience, and Margaret's exchange student became a true part of her family. Her coordinator quickly noticed that Margaret related well to teens and encouraged her to work for ICES. Although Margaret had never considered it before, the idea made sense.
Margaret has now been working with ICES for 17 years, and she loves it. She says, "It's just about the kids. No matter where they're from, they are still teenagers. I love the merriment of teenagers. This just fits me."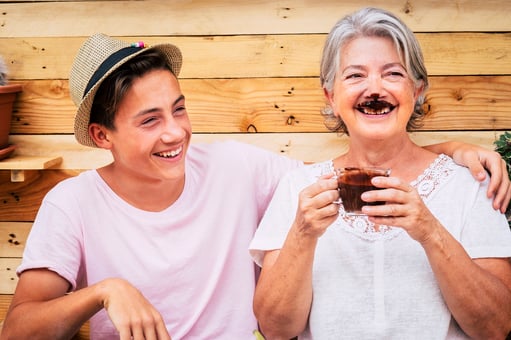 Youth exchange and education run on parallel schedules
For many exchange students, American school is drastically different from their school at home. Having a host family that knows the ropes is helpful. Julie Entz is a high school special Ed teacher in North Bend, Oregon and a veteran host mom. She shares how being a teacher enhances her ability as a host mom.
"I'm able to help a foreign student figure out our education system because I'm in it every day. And when they go on a break, as a teacher, so do I. It means we can take trips, do family things, and plan the whole year ahead of time because we will be running on the same schedule.
Julie also likes helping them work through the nuances of American culture in the school setting. "One of my [exchange] girls said she had been asked to a dance, and wanted to go, just not with the person that had asked her. She really wanted to handle it correctly, but she needed help figuring it out. Helping work through situations like that is what I love, as an educator."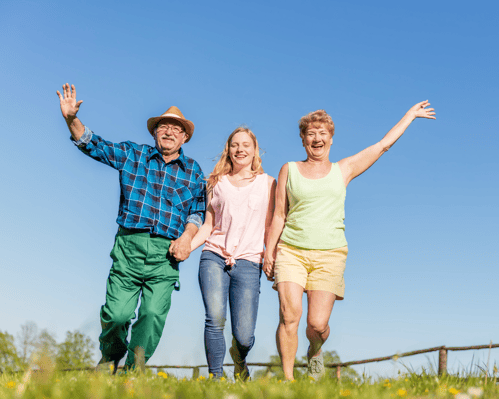 Youth exchange helps you stay sharp
Melanie Briggs is a site coordinator for a pre-school in Flint, Michigan, and also works as a Regional Administrator for ICES. Melanie says her skills as an educator and administrator enhance her work with ICES—and vice-versa.
"Working with ICES provides great professional development that meshes together well with my current educational position," says Melanie. "And my 'regular' job has provided many skills and training that enhances my work with ICES."
Whether you're still in the work force or enjoying retirement, keeping those skills (that you spent so long building) sharp is an excellent reason to get involved in youth exchange!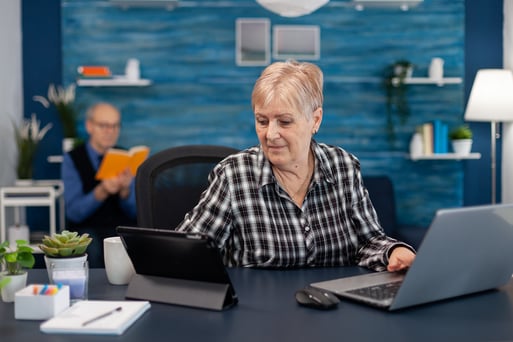 Youth exchange builds friendships
Melanie adds that working with ICES provides her many opportunities for meeting people and making friends. She says, "Since I don't have children at the high school yet, interacting there as an ICES representative has helped me build friendships with the principal and superintendent".
Working with ICES provides abundant opportunities for making new friendships with school staff and host families in the community, other ICES staff around the country, and students around the world. Relationships built through youth exchange often go beyond surface-level acquaintances, and many develop into life-long friendships. And there's no such thing as having too many friends!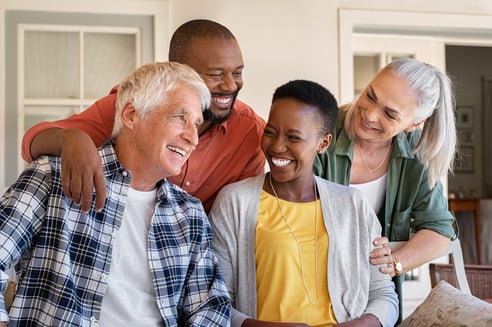 Travel the world!
Many educators add feet to their book smarts by traveling. Few experiences can match the excitement and adventure of seeing history and geography come to life by being immersed in a foreign culture. It's fascinating, fun, and highly educational.
While local coordinators with ICES work part-time, they do have the opportunity to qualify for a free international trip every year. These trips venture to a different destination each year to help staff learn about a culture by experiencing it--just as our students do. The trips also provide the wonderful opportunity to connect with other ICES staff.
And should an educator at any stage of life choose to host a student, they will likely end up with a tour guide overseas, eagerly waiting to return the favor by showing you the sights, sounds, and flavors of their home country.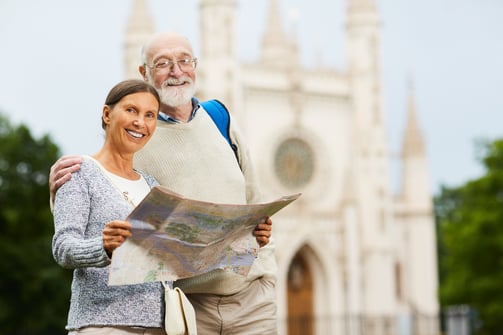 So how do youth exchange and education fit again, exactly? Let's recap:
Educators already know the terrain

Staying busy is in the DNA of any educator

Youth exchange brings life into your home

Education and exchange are both going the same direction

It's a great opportunity to build friends and keep that intellect razor-sharp

The work is part-time and flexible

You can earn free international travel

And last, but certainly not least… ITS FUN!!
So if making the world a better place through youth exchange sounds like a great fit for you, contact us to discuss how you might get involved. We'd love to work with you!