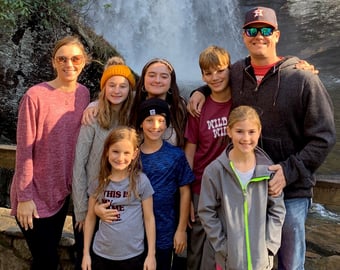 Dana Nordlander first became interested in hosting an exchange student after seeing an ad on Facebook. She and her husband, Robert, were interested in foreign missions, but found that idea challenging to manage with five kids between the ages of three and eight. So they decided to bring the world to their home in Magnolia, Texas.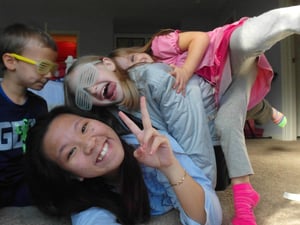 Their first student was Heidi from Hong Kong. Through the course of the year, Heidi integrated into their family and into their hearts. Now, five years later, Heidi is attending college in Canada and comes to visit the Nordlanders on breaks. She enjoys arriving in the middle of the night so she can surprise the kids by waking them up for school in the morning.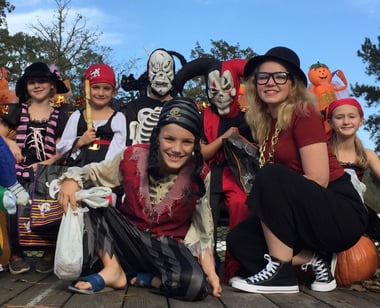 The Nordlanders are now hosting their fifth student and have already selected another student to host this fall. When asked what it's like to bring an exchange student into a family of seven, Dana responds, "We're loud and we spend a lot of family time together. The students jump right in and become part of the family." Most of the students they've hosted do not come from large families, but each student has been able to find their place in the Nordlander family and successfully integrate.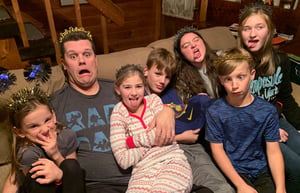 One of their students, Anna, is the youngest of four children in her home country of Finland. Anna enjoyed the opportunity to experience being a big sister instead of the baby of the family. Their current student, Carla, is an only child in Spain, but is loving being part of a big family. She says, "I love all the noise!"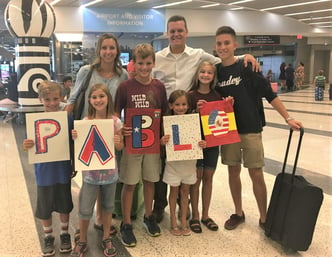 At one point in their hosting journey, Robert and Dana discussed taking a year off from hosting. However, Dana, who now works as a Local Coordinator for ICES, came across the student application of Pablo from Spain, who immediately captured her heart and felt like one of her own. As the family discussed whether or not to host Pablo, the kids decided to brainstorm a pros and cons list. Upon completing the list, their son announced that they had only been able to think of one con: Pablo would have to leave and return to Spain at the end of the year. And so Pablo became part of the family.
While each exchange student is unique, they have each left a distinct impression on the family, and Dana says, "I love them all!" She says her dream is to go to a lodge in the woods and have her entire family—including all the exchange students—all together in one place.
When asked what advice she would give to a family who is considering hosting an exchange student, Dana says, "Do it. I think everyone should have this experience."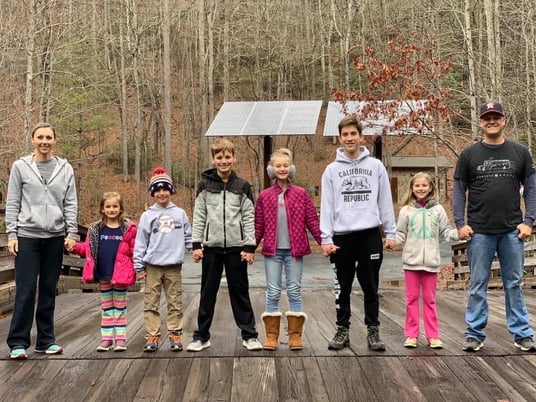 ICES is currently looking for host families for fall 2020, and we would love to help you find a student that would be a great fit for your family!