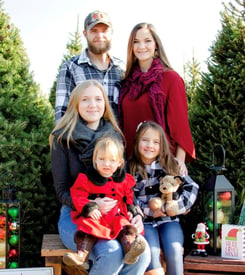 ICES congratulates Lina from Germany for being selected as the Student of the Month for February! Lina lives with the Lewis family in Nicholasville, Kentucky and attends East Jessamine High School. Lina was nominated by her host mom, Anna.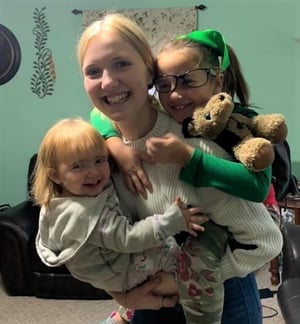 The Lewises became a host family "by accident" when Lina's original host family suddenly had to cancel two weeks before Lina was scheduled to arrive. The Lewis family stepped in, and according to host mom, Anna, "it was probably one of the best things that could have happened to our family." Anna says Lina is an amazing big sister to their daughters, ages two and seven, who adore Lina and look up to her. Their 2-year old screams with joy and excitement when Lina gets home from school each day.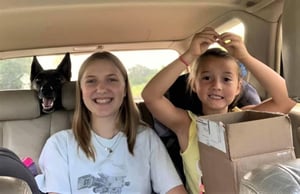 Says host mom, Anna, "We are a family always on the move, looking for the next big thing to go and experience and we don't think we could have asked for a more involved host student. Lina is not afraid to try anything."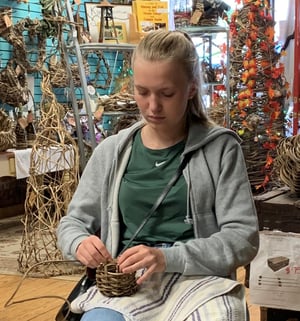 They were able to set her up to throw the first pitch at a huge televised Minor League Baseball game and Lina didn't even bat an eye! Lina embraces every opportunity that has come to her, and so far she has traveled to nine surrounding states and experienced an alligator boat ride in Florida, skiing in Indiana, basket weaving in North Carolina, meeting Robin Gibbs from Say Yes to the Dress in Atlanta, and visiting the National Museum of the U.S. Air Force in Ohio.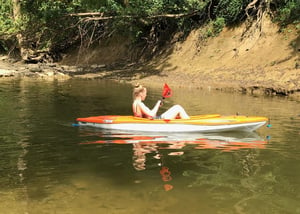 Lina enjoys outdoor activities including taking an after-school kayaking trip in a nearby lake and hiking beautiful Kentucky waterfalls. The Lewises are planning a large camping trip in the spring and going Whitewater Rafting where the 1996 Olympics were held in Tennessee.
Lina's passion and adventuresome spirit are evident in her school life as well. She is one of very few recognized for her academic honors, which is very difficult in such a large school. One of Lina's teachers, Amber Barnes, says, "What an honor it is to have such a hard-working, diligent student! Lina works hard each and every day and makes the most out of every day she's here. We need to have more exchange students like Lina in our school."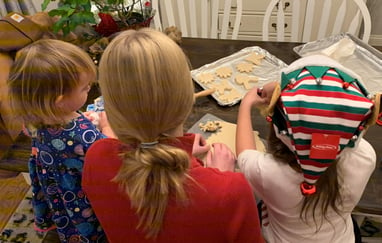 Outside of the classroom, Lina can be found helping the school librarian perfect her German or attending sporting events at her school. Anna works out at a gym with some of her many friends, and has also joined a recreational soccer league. During her time in Kentucky, Lina has taken floral design classes, cooking classes, and has created opportunities to share her German culture with her host family and friends.
Lina has learned so much during her months in Kentucky, and her host family is learning a lot too. They have taken an interest in visiting German towns in the U.S., such as Helen, Georgia, to get a better representation of Lina's home and culture.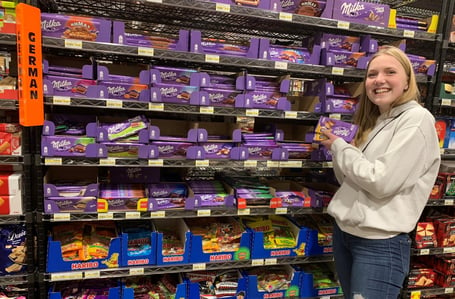 Everyone at ICES offers our sincere congratulations to Lina, and we thank her for being such a positive ambassador of ICES and of Germany. As Student of the Month, Lina will receive a $100 gift card, an ICES t-shirt, and a letter of recognition from ICES President, John Crist.
Do you know an ICES student who embodies the spirit of ICES by being an awesome exchange student?
Perhaps they have done a beautiful job of integrating into their host family and culture, found creative ways to share their culture, or given back to the host community by volunteering. Or maybe they started out struggling and have worked hard to overcome their challenges. There are many ways ICES students excel, and this program is not limited to specific criteria. If you feel your student is awesome, please nominate them!
Guidelines for Nominating a Student
Tell us why your student is outstanding, including specific examples. If you wish, you may also include statements from school staff, the host family, the Local Coordinator, or others in the community.

Include the student's full name, home country, and host city/state.

Include at least one (but preferably more) photos of the student.

Email submissions to stories@icesusa.org