ICES congratulates Francesca from Italy for being selected as the Student of the Month for March! Francesca lives with the Yancey family in Knoxville, Tennessee and attends Karns High School. Francesca was nominated by her host mom, Suzanne.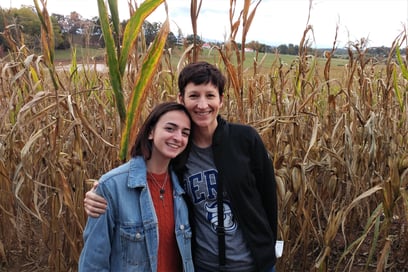 Francesca's exchange started out a bit rough when she missed her plane to Knoxville. Then, about six weeks into her exchange, she had to change host families, which also included a change of schools. Making new friends and leaving the friends she had already made was challenging. She also had to give up a photography class she loved as well as her spot on the volleyball team. At first, she had trouble finding extracurricular activities she enjoyed at the new school.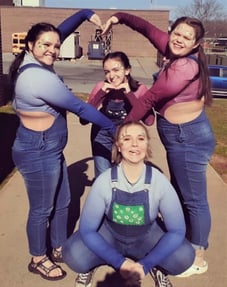 As Francesca communicated with other exchange students she knew around the country, they all seemed to have perfect host families from the beginning. It was hard for her to listen to their stories and situations without feeling sad. Though it was not easy, she decided to be thankful. Francesca said, "I made a decision to be thankful for what I have and make the best of my situation. Things may not turn out just like you want, but that's OK. I have to just keep looking at the good things."
As Francesca continued to put forth effort, she found several activities she enjoys, including WinterGuard, Theater class, and the Tech Team.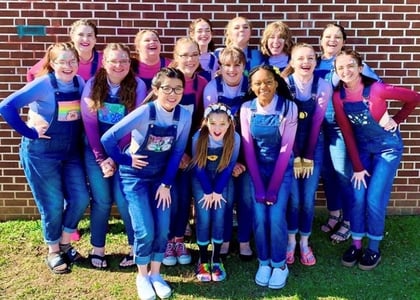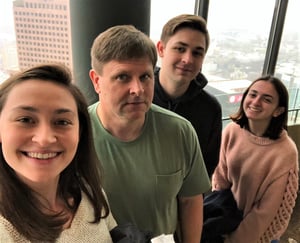 Francesca also enjoys joining her host family as they frequently visit extended family near Atlanta, Georgia and in the North Georgia Mountains. The mountains have become one her favorite destinations. In January she took a trip to Snowshoe, West Virginia to snow ski, which she loved. Snowshoe is bigger than the resorts near her home in Italy and she is a really good skier!
Her host family loves to play games as a family and Francesca always joins in and usually wins. At Christmas, her mother sent a game called Dixit, which Francesca taught her host family how to play.
Francesca enjoys cooking and often helps her host mom in the kitchen. She has also made her host family several meals that her Italian family enjoys including carbonara and gnocchi. She even face timed her mom while cooking to help her remember the recipe just right!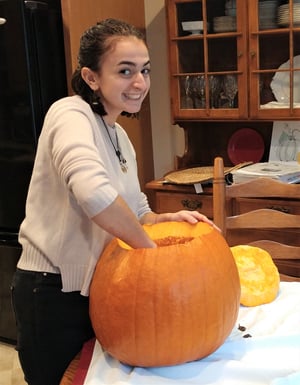 Francesca loves celebrating American holidays and it has been a joy for her host family to share them with her! She visited a pumpkin farm, cut jack-o-lanterns, and went trick-or-treating in October, decorated the Christmas tree and gingerbread houses in December, and made Valentine cookies to share with friends at school.
Host mom Suzanne says, "We had not planned on having an exchange student this year because my daughter is away at college and my son is a senior in high school, but when my friend called me saying she had a student that needed a host family, and told me Francesca's personality and story we knew she would be a great fit for our family. The things we enjoy most about her are her smile and laugh, her excitement about participating in everything we do, her flexibility and good attitude when things don't work out like expected, and she is just fun to be with!"
As the Student of the Month, Francesca will receive a $100 Visa gift card, and ICES t-shirt, and a letter from ICES President John Crist.
Do you know an ICES student who embodies the spirit of ICES by being an awesome exchange student?
Perhaps they have done a beautiful job of integrating into their host family and culture, found creative ways to share their culture, or given back to the host community by volunteering. Or maybe they started out struggling and have worked hard to overcome their challenges. There are many ways ICES students excel, and this program is not limited to specific criteria. If you feel your student is awesome, please nominate them!
Guidelines for Nominating a Student
Tell us why your student is outstanding, including specific examples. If you wish, you may also include statements from school staff, the host family, the Local Coordinator, or others in the community.

Include the student's full name, home country, and host city/state.

Include at least one (but preferably more) photos of the student.

Email submissions to stories@icesusa.org