Congratulations to Yago Sureda Sanchez for being chosen as our ICES Student of the Month for February! Yago is from Madrid, Spain and is living with the Atkinson-Forgione family in Vero Beach, Florida where he attends Indian River Charter School.
"Yago has been a delightful guest in our home," says Yago's host Mom, Kat. "My husband and I would have never believed that our Local Coordinator would have made such a perfect match. Being new to this concept, we were very apprehensive about the process and we have been pleasantly surprised by the outcome."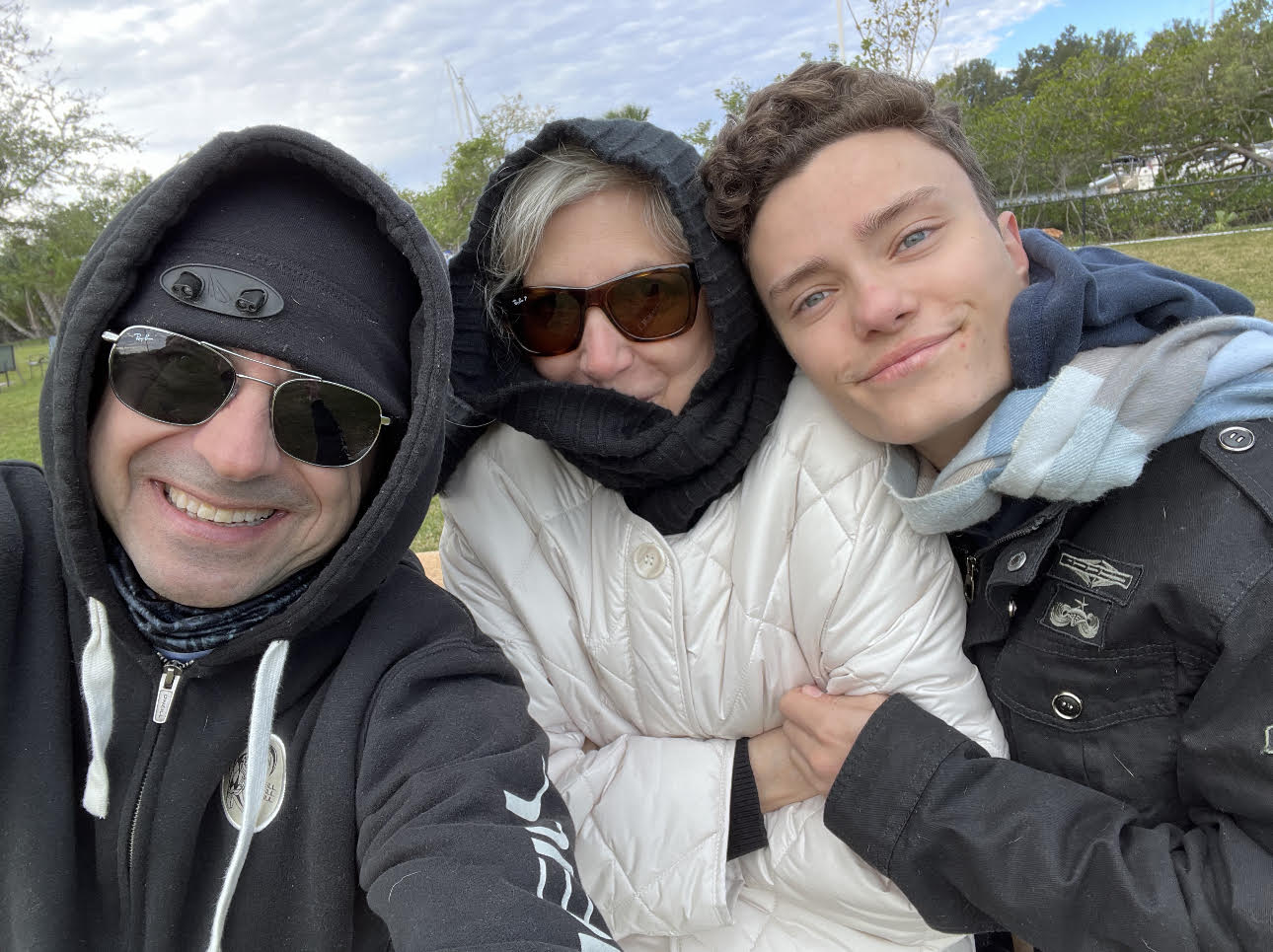 She states that Yago is a fine young man with many talents. He is always a gentleman and is so helpful in their home. He is buddies with their beagle puppy and loves and cares for him as much as they do.
Kat continues, "He is an amazing student--can you believe he is number one in his English grade even surpassing the American students? He also loves his dance and choir practice. My husband and I have enjoyed many shows at the school. He happily volunteers at the local library and the ladies there love him. He enjoys sharing his Spanish culture but has really embraced the American way, especially the food!"
His school counselor, Elizabeth Santiago, says, "[Yago] comes to see me on campus, and the host mom and I communicate often. She has fallen in love with Yago. They are a perfect match. He is doing outstanding at Indian River Charter High School. He is open minded (even at an early age of 15-years old) and takes advantage of every opportunity afforded him."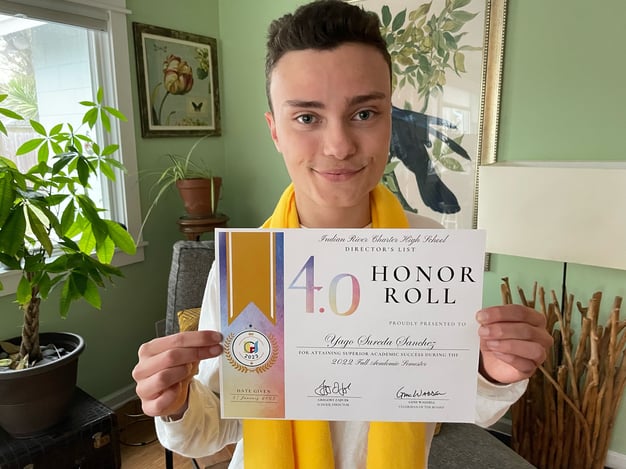 And he doesn't just put on the smiles at school. Kat also says "My husband recently took Yago to his office and he immediately charmed the entire office staff, especially the boss. He is fearless and takes on challenging situations. A teacher said that he is the most uninhibited kid in the school, being outgoing with people. We loved this observation. Our kid from Madrid is ready for all new experiences and it's fun to watch him grow!"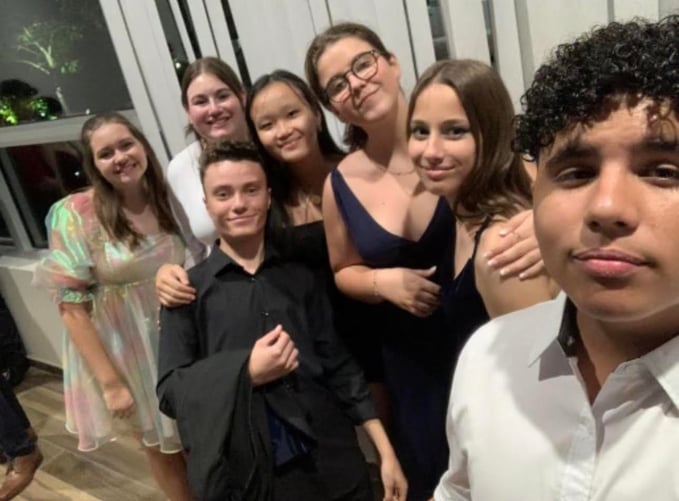 Congratulations from all of us here at ICES, Yago, and thanks, Kat, for letting us know how Yago is living his best life as an international student this year!
As the Student of the Month, Yago will receive a $100 Visa gift card and a letter of commendation from ICES President, John Crist.

Is your exchange student awesome?
Each month, ICES selects a student who embodies the spirit of youth exchange by being an awesome exchange student.
Has your student done a beautiful job of integrating into their host family and community? Or found creative ways to share their culture? Or given back to the host community by volunteering? Maybe your student struggled at first but has worked hard to overcome challenges of their exchange.
There are many ways ICES students excel, so if you feel your student is awesome, please nominate them and tell us why!
Send us your student's full name, home country, and host city/state along with specific reasons and examples of why they are awesome.
Complete details available here.