Congratulations to Giada Lucioli for being chosen as the ICES Student of the Month for January! Guida is from Siena, Italy and lives with the Ingle family in Rockville, Indiana where she attends Parke Heritage High School.
What is typically one of the most difficult parts of exchange was actually one of the easiest for Giada! She says, "Making friends was definitely easier than what I thought. I was kind of scared because I thought making friends was going to be hard, but everyone in my school was welcoming and very nice."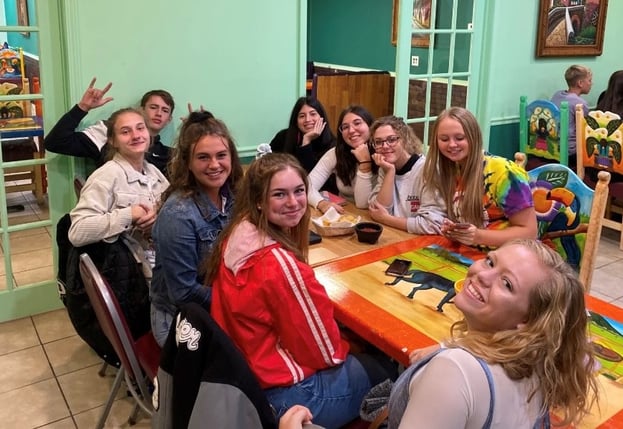 About the friend-making process Giada says, "I am part of FCA (Fellowship of Christian Athletes) and I'm gonna start tennis in a few weeks. They always told us that playing a sport is a good way to get to know people and socialize, so even if I'm not good at it, why not?"
Giada is also very glad she has such a wonderful host family. "We have gotten very close. It's crazy that I have two families now, on two separate continents", she says.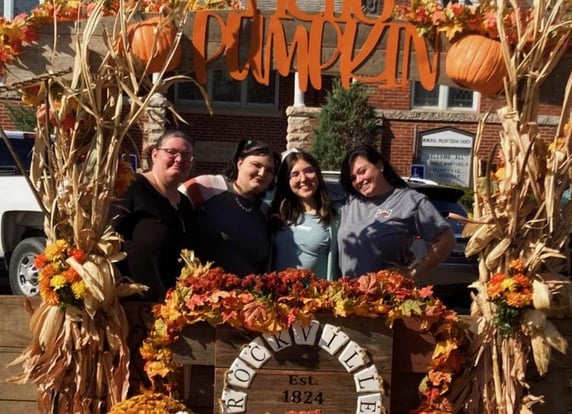 Her host mother, Danni, says in her nomination letter that while Giada has been a wonderful exchange student, it was shortly after Christmas that Giada became a hero.
Giada's host mom, who is also a Local Coordinator with ICES, volunteered to help with an emergency situation a couple hours away, assisting a family that was arriving from Italy. Giada gladly volunteered to come along as an interpreter, which turned out to be an important role, as the family didn't speak much English. For two days, Giada provided critical assistance to the family, and all with a willing, helpful attitude.
Giada says, "I knew I was able to help, and even when my host mom and sister kept asking me if I was ok doing the translating, I knew I could help, so that's what I wanted to do".

Giada is very thankful to her host family for providing the environment for her to have such a wonderful exchange experience. "I would just say 'thank you' to everyone in my family," she says with a smile.
One memory she says she will never forget was her family's trip to Six Flags in St. Louis. She appreciated the family time, and didn't want to say "no" to the roller coasters because she wanted to experience it but. . . "I was like, 'Oh my gosh what am I doing!' I didn't want to say no, so I did it, and I'm glad I did it."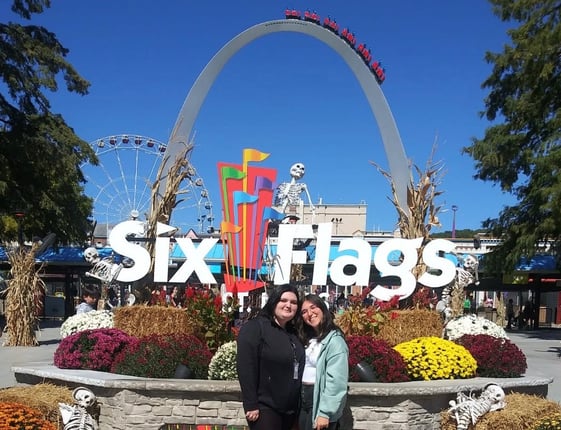 She agrees that there are a lot of similarities between her exchange year and riding a roller coaster. "You aren't sure if it's going to be good or not, or what you are getting yourself into, but for me it has been very good.
"If I think about me a year ago, I was very anxious and scared because I didn't know what I was getting myself into. I didn't know if I would be happy with my family or find friends, but with the right mindset, you can make this experience the best it can be."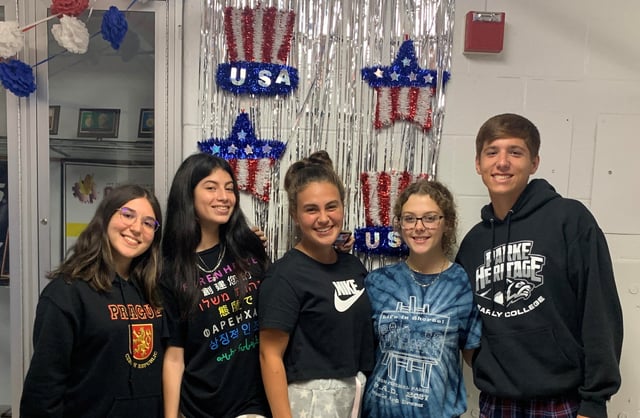 And that is exactly what Giada has done! Thank you for having the right mindset, Giada, and congratulations again on being chosen as our January Student of the Month!
As the Student of the Month, Giada will receive a $100 Visa gift card and a letter of commendation from ICES President, John Crist.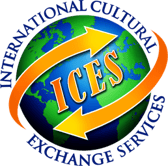 Nominate Your Exchange Student!
Each month, ICES selects a student who embodies the spirit of youth exchange by being an awesome exchange student. Has your student done a beautiful job of integrating into their host family and community? Or found creative ways to share their culture? Or given back to the host community by volunteering? Maybe your student struggled at first but has worked hard to overcome challenges of their exchange. There are many ways ICES students excel, so if you feel your student is awesome, please nominate them and tell us why!
Send us your student's full name, home country, and host city/state along with specific reasons and examples of why they are awesome.
Complete details available here.