Congratulations to Lucia Nombela-Fierros for being chosen as our ICES Student of the month for March! Lucia is from Madrid, Spain, attends Memphis Senior High School, and is living her best exchange life with the Devos family in Memphis, Michigan.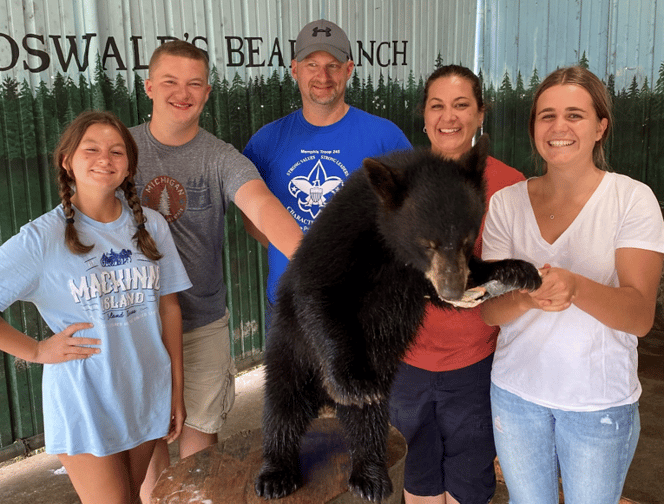 Lucia is the recipient of a double nomination, having been nominated by both her host mom, Brandie, and her high school social studies teacher, Jason Scott, of Memphis Jr/Sr High School.
Mr. Scott has been impressed by Lucia's work ethic and diligence, which he has experienced firsthand. In his nomination of her, he says "Enrolled in my class as an Independent Study of Government and Economics, Lucia proceeded to excel with her coursework. She tackled complex political issues, independently, seeking assistance only when needed. Her attention to detail and use of the English language far exceeded my expectations. She had a command of the English language, as evidenced in her writing."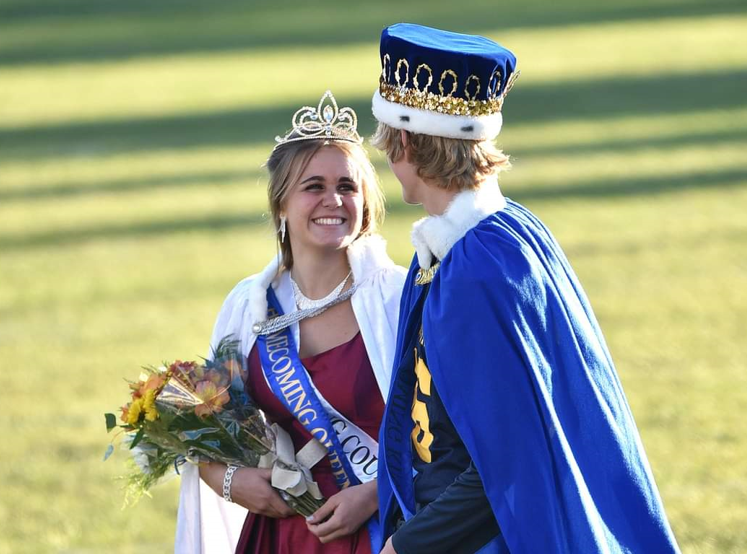 Her host mom, Brandie, saw the same determination when it came to getting involved in the community. She says, "From the time that Lucia was notified that we were going to be her host family, she has worked so hard to become part of our family and most importantly the community of Memphis, Michigan.
"It has been very important for Lucia to not only learn about our culture here in the U.S., but also to become part of it. Lucia jumped right in and has been volunteering in the community with the local Lions club. From simply selling hot dogs to serving the needy families in our communities to sorting food and delivering baskets at Christmas time. She truly understands the meaning of 'giving back'."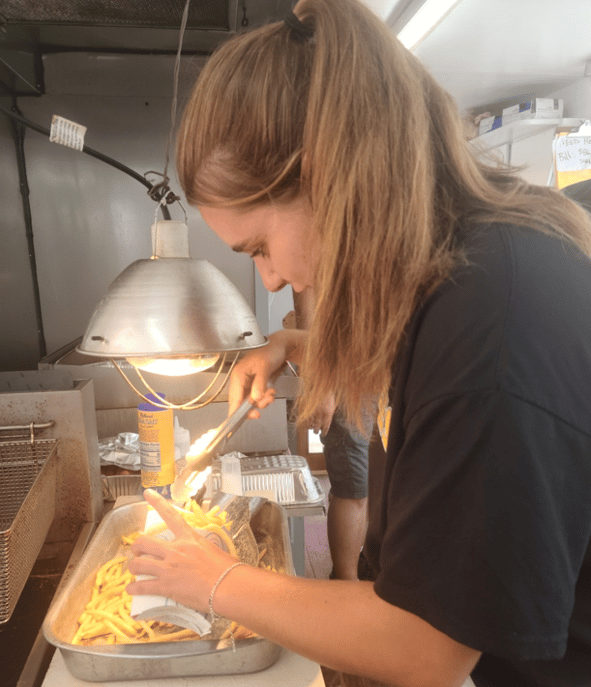 Lucia says that volunteerism is not common in Spain, and is definitely a concept that she wants to take back home to Madrid.
"Our family here makes baskets for the needy, we volunteer at our church, and in the community in different ways. I had never volunteered before and it's definitely something I want to do more when I go home. It makes me feel good to help other people, and know that I'm really helping the."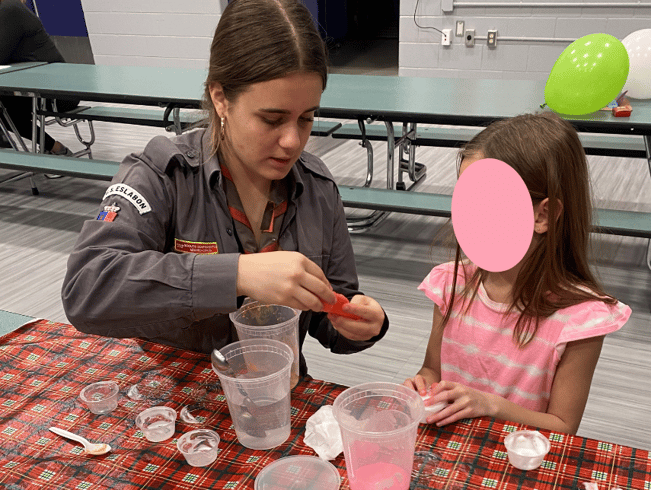 A big difference between Madrid and Memphis is, of course, the weather. Lucia says, "The weather is definitely different. My family always makes fun of me because I'm always freezing, but I LOVE the snow, although it's very cold. But I love it."
One thing that both Lucia's host mom and her school teacher mentioned was her positive attitude and ability to encourage others. When asked about this character trait, Lucia said she hadn't always been this way, but that her exchange experience has changed her.
"I think this year has helped me to find that. I am happy, and I want to encourage you to be happy as well. I used to be very negative, but now I'm here for this time, and I need to try my best and help other people to be encouraged. This is the one year I'm here, and I want it to be a positive experience".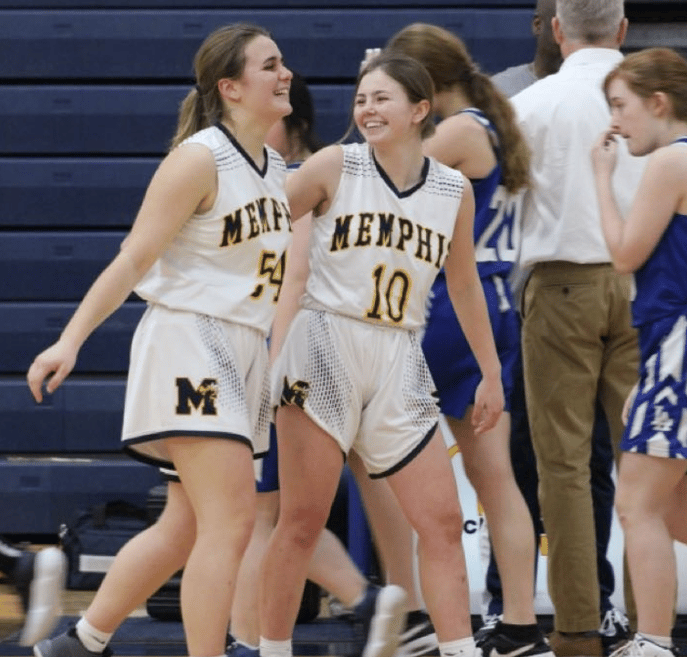 From performing in her choir at school to being nominated for multiple cheerleading awards (despite having never cheered before), Lucia is a perfect example of how to make the most of an exchange year. And as she heads home in just a few months (with 7 varsity letters, a phone full of photos, and a changed outlook on life), she will be taking a multitude of memories with her.
Congratulations Lucia, for living out your exchange student dreams with your school, community, and your host family. And thank you to the Devos family for sharing your life with a student from Spain that you had never met, and by doing so, positively impacting all of your lives forever.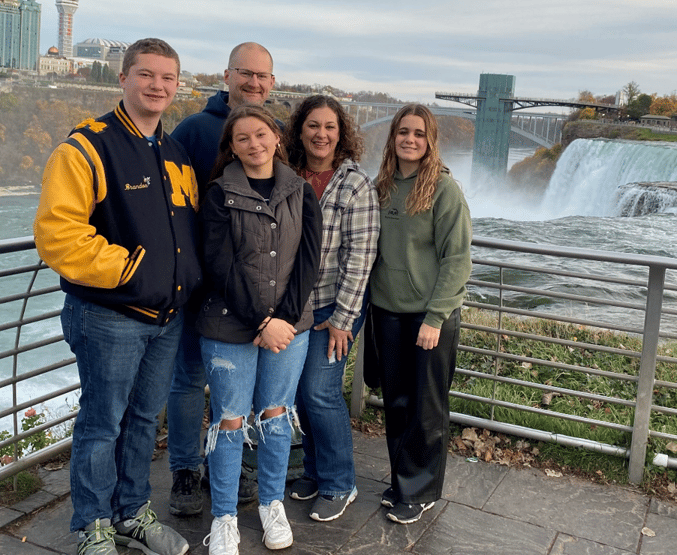 As the Student of the Month, Lucia will receive a $100 Visa gift card and a letter of commendation from ICES President, John Crist.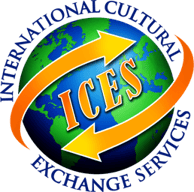 There's still time to nominate your exchange student!
Each month, ICES selects a student who embodies the spirit of youth exchange by being an awesome exchange student. Has your student done a beautiful job of integrating into their host family and community? Or found creative ways to share their culture? Or given back to the host community by volunteering? Maybe your student struggled at first but has worked hard to overcome challenges of their exchange. There are many ways ICES students excel, so if you feel your student is awesome, please nominate them and tell us why!
Send us your student's full name, home country, and host city/state along with specific reasons and examples of why they are awesome.
Complete details available here.