It's officially arrival season! And we're not just talking about the labor and delivery section of your local hospital. This is the time of year when brand new sons and daughters from all over the world are arriving daily at airports across the country.

Nearly a dozen host families waiting for exchange students to arrive in Lafayette, Louisiana
The anticipation and excitement are palpable as our host moms, dads, brothers, sisters, and communities all over the U.S. eagerly await the arrival of these exchange students.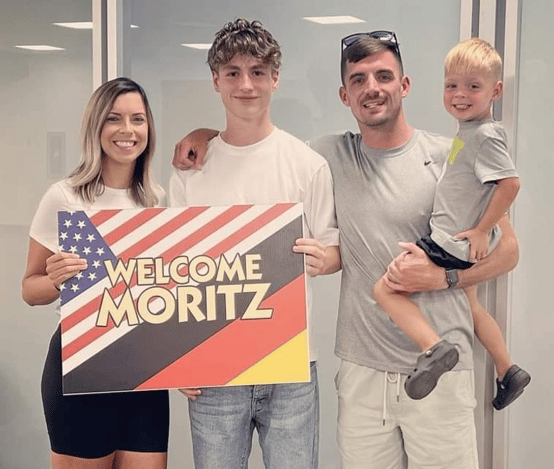 Moritz (Germany) is greeted by his host family in Ohio
The joy and happiness that accompany an exchange student's arrival are truly heartwarming. If you've ever had the opportunity to witness one of these arrivals at an airport, you know exactly what I'm talking about. The smiles on the faces of the students and their host families say it all – a new adventure is about to begin!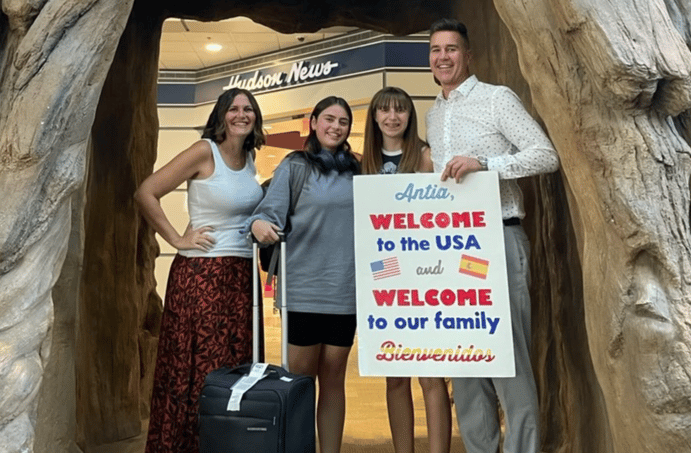 Antia (Spain) joins her host family in California
For those who haven't been able to attend these in-person introductions, don't worry! You can still experience the joy and excitement through the stories and pictures of the arrivals that have already taken place. Sit back, relax, and immerse yourself in the heartwarming moments that will surely make you smile.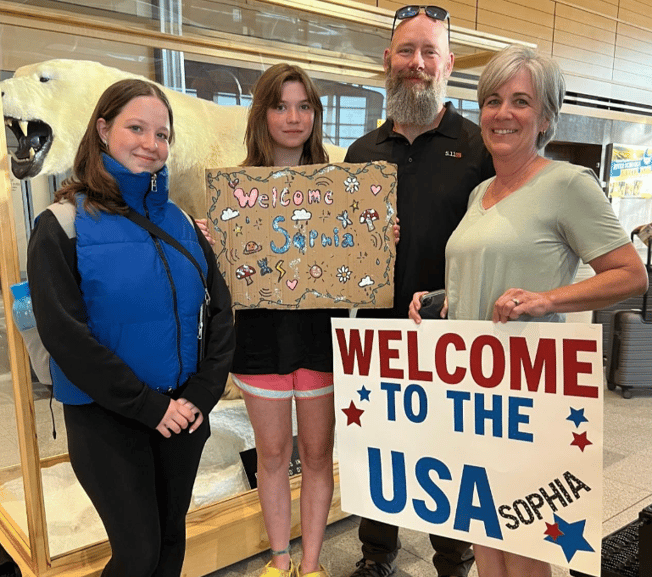 Sophia (Germany) has arrived to spend her exchange in Alaska
But here's the best part – the arrivals aren't over yet! Believe it or not, there are still students in their home countries eagerly waiting for that life-changing call. The call that will let them know they have a family in the United States who has chosen to host them for a few weeks, a semester, or even a full school year. Can you imagine the anticipation they must be feeling, with their cell phones constantly by their side, waiting for that life-changing news?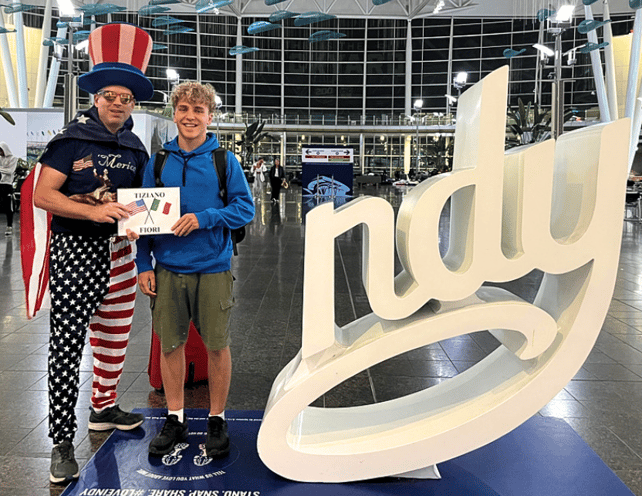 Tiziano (Italy) receives a patriotic welcome from his host dad in Indiana
You too can be a part of this incredible intercultural journey, right from the comfort of your own home. You don't need a passport or a suitcase, and you won't experience any jet lag.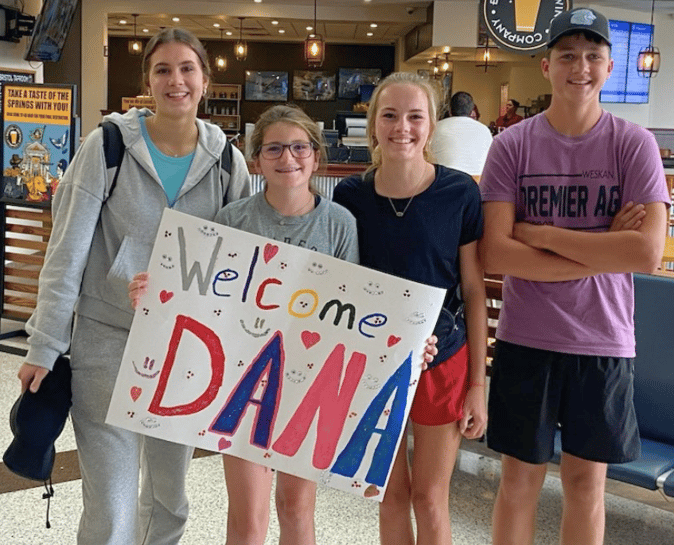 Dana (Germany) has arrived to begin her exchange in Kansas
By reaching out to ICES today, you can find out how to welcome an exchange student into your home and community this fall. Imagine the impact you could have on their lives, and the memories and friendships that will last a lifetime.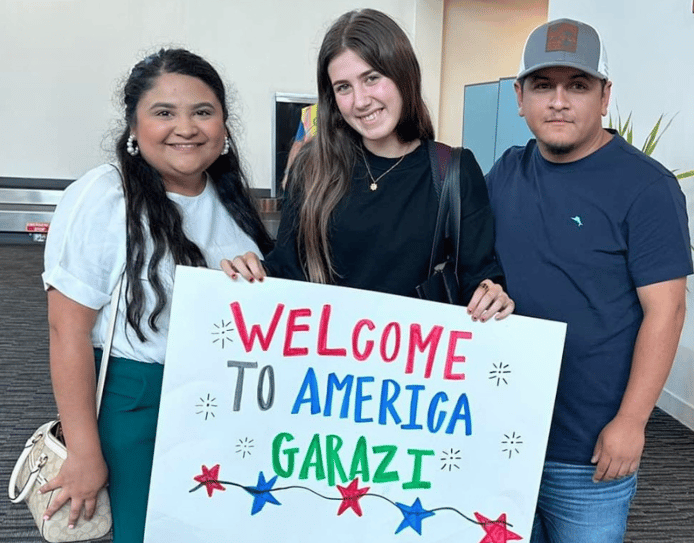 Garazi (Spain) is happy to join her host family in Arkansas
Hosting an exchange student is not only enriching, educational, and fun, but it also opens up a world of possibilities for both the host family and the student. It provides a unique opportunity to learn about different cultures, traditions, and perspectives, fostering a sense of global awareness and understanding.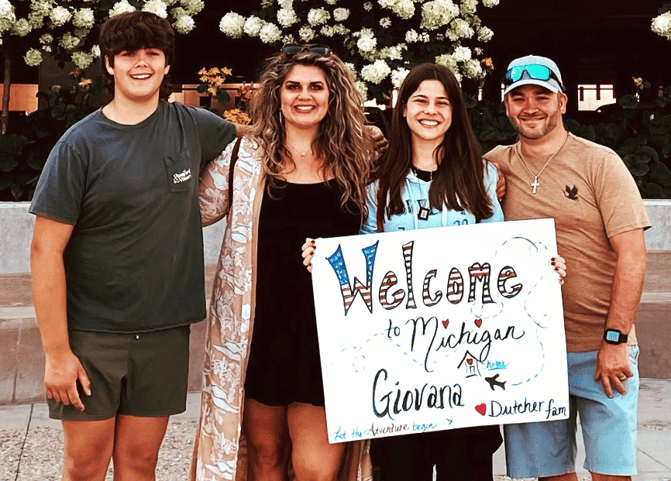 Giovana (Brazil) received a warm welcome from her host family in Michigan
As a host family, you have the chance to share your own culture, traditions, and values with the exchange student, creating a rich and immersive cultural exchange experience. You can introduce them to local customs, take them to your favorite spots in town, and even teach them your language. In return, you will have the opportunity to learn about their culture, language, and traditions, broadening your own horizons and gaining a new perspective on the world.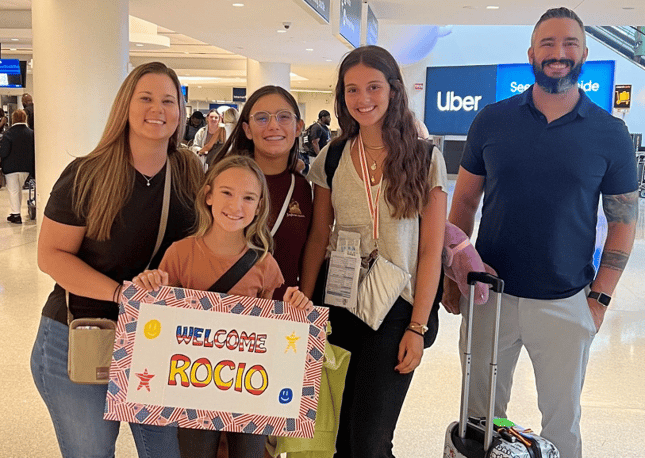 Rocio (Spain) has arrived to her host family in Mississippi
The memories and experiences shared during their time with your family will leave a lasting impression on the exchange student, shaping their perspective of the world and influencing their future choices. They will gain confidence, independence, and a sense of resilience as they navigate through new challenges and experiences.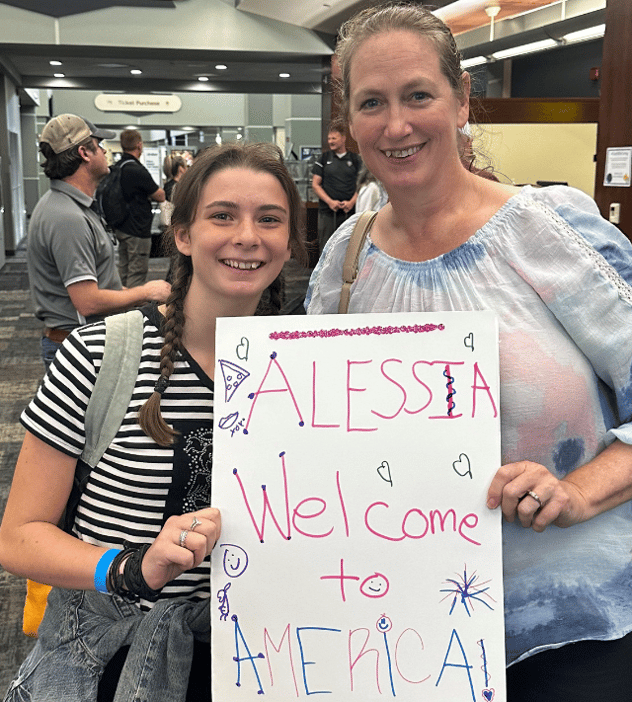 Alessia (Italy) is welcomed by her host mom in Arkansas
Hosting an exchange student is not just about providing a temporary home; it's about fostering connections, building bridges, and promoting a more inclusive and understanding world. By welcoming an exchange student into your home and community, you have the power to create a positive impact that will extend far beyond their stay.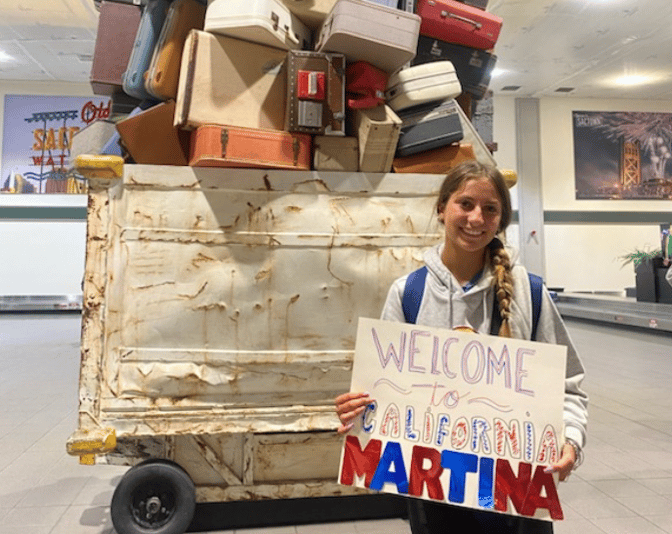 Martina (Italy) is excited to arrive in California for her exchange
Don't miss out on this incredible opportunity to embark on a life-changing journey and make a difference in someone's life. Get ready to embark on a transformative adventure that you and your family will cherish forever.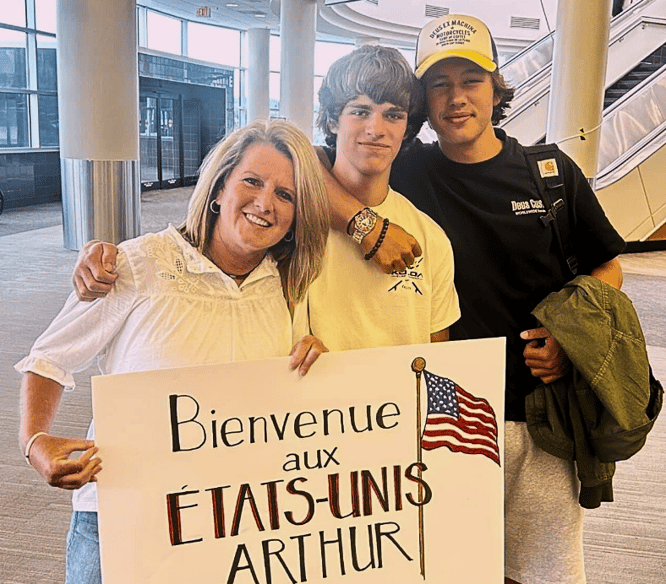 Arthur (France) is welcomed by his host family in Arkansas
So why wait? Take the first step towards creating an unforgettable experience for both you and an exchange student. Contact ICES today and soon enough, you may find yourself making a trip to a local airport, eagerly awaiting the arrival of your new son or daughter from a different part of the world. The adventure awaits – are you ready?