At ICES, we spend each day working to bring people from different countries and cultures together to make a better world for us all. One of the ways we do this is by awarding scholarship money to globally-minded college-bound teens through the Bridging Cultures Scholarship.
This year's essay topic was: What does it mean to think globally and act locally and why is it important?
We received over 700 submissions from across the country with insightful thoughts on this important topic.
We are very pleased to introduce this year's scholarship recipients and share their winning essays.
First Place - $4000 Scholarship Recipient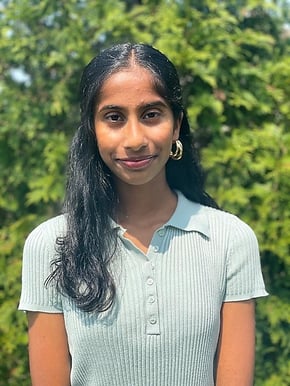 Varsha Mohan - Mason, Ohio
As a rising sophomore, Varsha aims to major in anything STEM related, and her dream college is Carnegie Mellon. In the future, Varsha strives to start a business and become an entrepreneur while educating people on significant issues like environmental pollution.
Seven p.m., Louisville, Kentucky.
Rhonda Williams held the water bottle between her fingers. She crushed it with her hand and tossed it out into the distance, where it seemed to descend into the sun's gold.
She didn't mind littering, just this once.
Just this once, it didn't matter.
See, Rhonda had always struggled for money - just a few months ago, she was laboring two part-time jobs and still barely coughed up the rent.
---
Second Place - $3000 Scholarship Recipient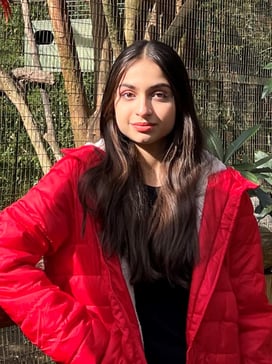 Ayesha Naveed - Lake Charles, Louisiana
"It is my dream to attend a college on the east coast of US, since I love the weather there. My goal is to attend MIT and major in computer science with a minor in business. I want to pursue a career in game development or cyber security in my future."
A Sunday Afternoon on the Island of La Grande Jatte; a famous painting by George Seurat. The first time I came across this painting was in my Art I class during my sophomore year of high school. At first glance it seemed ordinary to me until my teacher pointed out that it was made entirely out of pointillism style; a technique of painting in which many colored dots are arranged in patterns to form an image. Upon zooming on my laptop, I felt fascinated as the painting dispersed into many little dots like pixels of an image. Though each dot seemed insignificant on its own, every single dot played a vital role toward the creation of the beautiful painting. That is exactly what it means to "think globally and act locally". This simple yet effective concept can be applied to many scenarios, whether that be environmental, societal, or even economical.
---
Third Place - $2000 Scholarship Recipients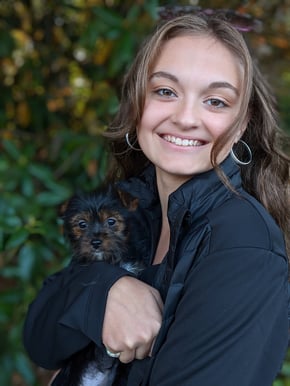 Ada Austin - Buckley, Washington
"As an incoming Senior, I am still exploring a variety of colleges. I hope to pursue a career in Radiology, with a major in Biological Sciences and a minor in Writing. With a long history in community service, I hope my career will also give me an opportunity to help others locally. Making a difference is key to my success."
"Hell is here." Three words that I will remember forever. Words that described the hell of a world in which my grandmother's Ukrainian friends were living. The pinging of messages, forwarded by my grandmother to my mother, as we sat listening to what sounded like something out of a dystopian novel. A family of six: mother, father, two daughters and their grandparents, witnessing the brutality of war. After hearing of the war, I asked to speak with the daughters through Instagram. Living in a battle zone, they shared the horrors of their new life. The constant air raids ringing through the city they once found safe. The dim black rooms they were living in each day, working by candlelight in hopes of not drawing attention to enemies in the sky. Every day, footage was sent to my family that the media never released. Ukraine was fighting for their homeland, and these newfound friends were living in the middle of a warzone.
---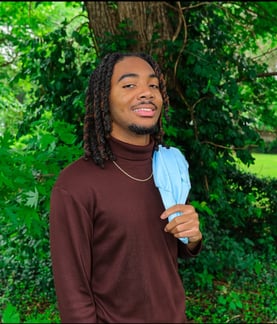 Israel Nelson - Grandview, Missouri
It is my educational plan and my hope that I will be able to complete my undergraduate degree and perhaps my grad degree at the University of Kansas. My career plan is to secure a job at an institution that will allow me to use my skills and talents to create positive change and improve the quality of life for all via technology and science. Similar to what I have seen done as an intern at Cerner, Coding KC and Community America Credit Union.
The world can only exist because of local people who understand that works of service can have a global impact. I learned this truth at a very early age as the son of a minister and a member of a local church. While I inherently learn how works of service can impact the world, I came to have a better understanding as I began to take a more active and at times, leadership role in the church Youth Council. What I know now that I didn't realize then is that we should implement environmentally conscious solutions into everyday decisions that help to impact the world.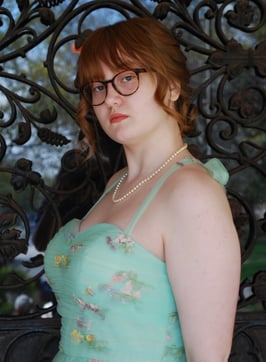 Emily Newby - Crescent, Iowa
HS Graduation Date: May 2024
Intended College: University of Northern Iowa
Major: Communication Theater Teaching Major
Career Goal: Secondary Education or College Theater Teacher
When first starting a puzzle, the task seems daunting, as a thousand uniform pieces lay in a jumbled pile. However, the light is ignited once that first illusive piece is snapped into place. The feeling grows, and you start to see the end result take shape. Still unsure how and when it will turn out, you keep putting the small pieces into place, moving towards your goal. All of these seemingly tiny pieces ultimately play a vital role in the grand outcome.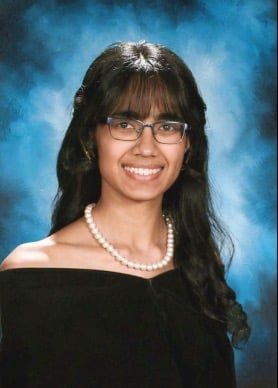 Siya Desale - Matthews, North Carolina
Siya plans to attend North Carolina State University and double major in Computer Engineering and Electrical Engineering. She hopes to delve into the research opportunities NC State has to offer to its engineers and pursue a graduate education as well. It is her dream to pursue a career in robotics and become a successful engineer that can simultaneously automate a robot's code while also devising a design implementation, to have flexibility to channel her inner creativity as it comes, and utilize her methodical and logical manner of thinking to create something that can give back to the world.

"Bracelets, necklaces, and more -- come get them while you can!" I chanted at the top of my lungs from the middle of my Hindu Center's pavilion. I had spent several long nights crafting these trinkets by hand, and my spirits soared as I watched a bustling line form alongside my booth. Mothers were picking our matching necklaces for themselves and their daughters. Friends were stopping by to snag the ever-popular keychains I saw dangling from their backpacks in school the next day. People were ooh-ing and aah-ing over the charity their purchases supported, with countless requests on how they could contribute more. As I watched my local community step up to the plate and raise nearly $700 in donations, we embarked on the lifelong journey of making small, intentional changes to bridge the gap between what we know about global problems and what we do to conquer them.
Read more . . .
---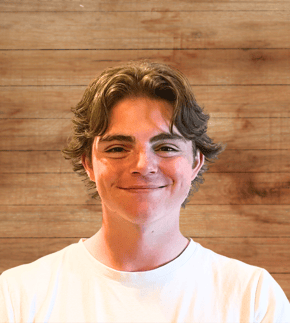 Asher Levine - Park City, Utah
I will be attending the University of Chicago double majoring in data science and econometrics. I hope to work in the artificial intelligence field or in finance but am still open to anything else that might come my way.
I was lucky enough to be raised by two exceptional parents. In my early childhood, while on the way to school, my dad would share the importance of being an upstander. Being the perpetrator, or bully, was never on my mind but being a bystander was. "Life is easier when you stand by and watch it," I was told every day, "go out and make someone else's life easier even if it will be difficult for you." It took 13 years of hearing my parents share their beliefs on positivity and helping others until I finally acted upon them.
---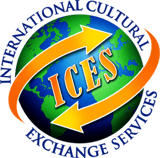 Getting involved in youth exchange gives you the opportunity to think globally and act locally at the same time. And ICES can help you do just that. How might you get involved?
Become a Host Family– ICES is always looking for caring families to open their hearts and homes to high school students from around the world. Learn more here or browse profiles of students coming this fall here.
Become an Exchange Student– ICES offers semester, and academic year programs to various countries around the world. You don't have to wait until college to study abroad! Learn more here.
Become a Global Ambassador – High school students can promote cross-cultural understanding in their own communities by volunteering as an ICES Global Ambassador to increase program awareness and provide peer support to exchange students in your area. Learn more here.