How many kids do you have? What used to be a straightforward question has become more complicated over the years. I've finally settled on this answer: Three domestic and 15 international. I usually receive a quizzical look until I explain, "We host exchange students."
Our three kids were young when we hosted our first exchange student, Marie from South Korea. She delighted us with her fun-loving, enthusiastic personality, and we loved learning about Korea as much as she enjoyed learning about America. Little did we know she would be the first of 15 (and counting). But hosting exchange students has made family life so much more fun, enriching, and fascinating! Why would we stop?
Just what is so great about hosting exchange students? It's hard to narrow it down, but here are eight things that make the top of my list.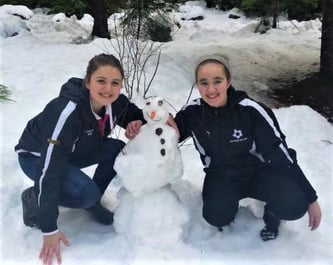 1. Hosting is fun! So. Much. Fun. There's nothing better than having fun as a family, and adding an exchange student to the mix makes it even better. The laughter and joy that has come from playing, learning, and living under one roof makes me smile as I type this. I remember Saturday morning coffee and conversation with Khaleel from Jordan. Cheering for Gabriel from Brazil as he scored one goal after another for his soccer team. Taking Izzy from Australia to see snow for the first time. Experiencing our first escape room with Giulia from Italy. Family life is richer with an exchange student in the mix.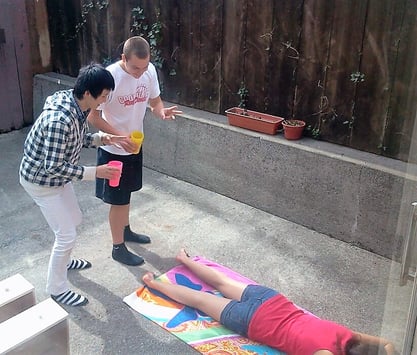 2. Hosting gives context to history, politics, and current events. When I was young, I had no interest in—and to be honest, little understanding of—any of those things. Let's just say History was not my favorite class. I was more of a math girl. While I'm still no expert, I can now say that events taking place on the other side of the world have far more significance to me because I know and love an actual person from that land. In addition, I've discovered that people in other countries often have a different perspective on issues and events than what is reported to us here. Hearing another viewpoint gives me a fuller picture and a more balanced view.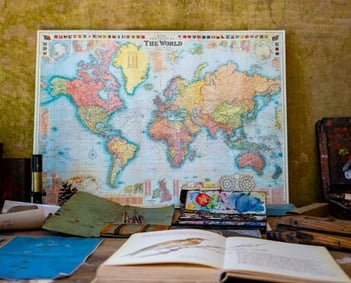 3. Hosting gives our kids a global perspective. Before having kids, I had traveled a fair amount, and even lived abroad. But hearing Mom's stories from her youth never would have impacted my kids the way having international siblings does. Having exchange siblings scattered all over the world causes my kids to pay attention to what's happening in other countries and to care about how it affects the people who live there.
When my oldest daughter was around twelve, she overheard a news story about an earthquake in a foreign country. Her head popped up and she said, "I hope Diana's ok." And she followed up to make sure Diana was, indeed, ok. Hosting transformed a country 7000 miles away from being "that yellow country on the map" to an actual place where someone she cares about lives. We need our kids to have this kind of perspective as they grow into adults.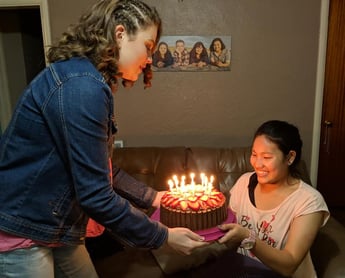 4. Hosting has helped my kids embrace people who are different. Instead of surrounding themselves with a cookie cutter group of friends, my kids, who are now young adults, actively seek friendships with people who think, believe, and act differently than they do. Hosting throughout their childhood created a sense of curiosity, adventure, and acceptance where fear could easily have grown.
Just this week, my younger daughter shared her excitement that a Brazilian girl will be in her college wing next year. Some months back, my older daughter called me, thrilled to learn that her new hairdresser is from Morocco. Growing up with international siblings has taught my kids that knowing people who are different adds depth to our lives.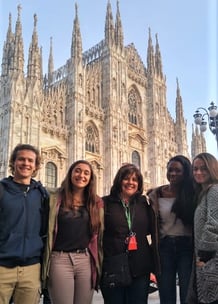 5. Hosting provides me with tour guides all over the world. My job sometimes includes international travel, so several times I've been able to extend my trip a few days and allow my exchange students to host me! Seeing famous sights is wonderful, and all the better with my own personal tour guides. I don't have to worry about getting lost or not understanding the language, and my exchange kids take me beyond the tourist attractions and into the real culture of the country. I get to see their homes, meet their families, and experience a slice of their daily life.
And did I mention the food? There's no need to consult a travel guide, or even a menu, because my exchange kids are thrilled to share their favorite traditional foods with me. I've enjoyed tapas in Barcelona, made kimchi in South Korea, and fell in love with affogato al caffé in Lake Como, Italy. (I mean, gelato and espresso—does life get any better than that?)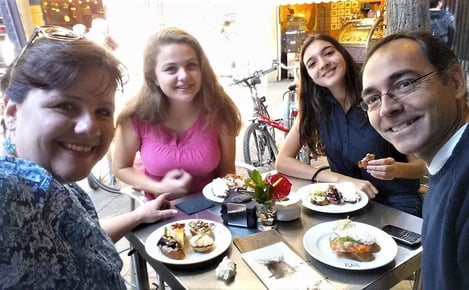 6. Hosting makes us more intentional with our time. I grew up in the beautiful state of Oregon, but had never visited Crater Lake National Park, even though it's a day trip from my home. It was on my list of things to do someday. We know how that goes, right? However, when Miri arrived from Germany, we knew she would be with us for a finite period of time, which motivated us to plan the trip and actually go so she could join us. The desire to include our exchange students in our experiences has helped us check off many of the things on our Someday List.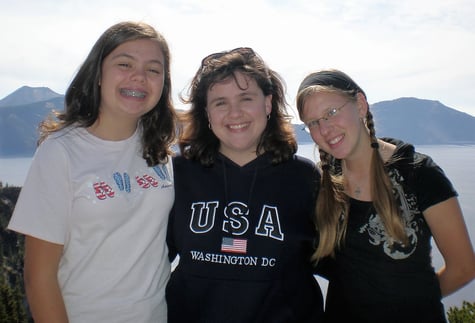 7. Hosting allows me to learn from the strengths of my exchange students. Each exchange student that has lived in my home has inspired me to emulate a virtue I saw them consistently display. Each of us has strengths and weaknesses, but sometimes we don't realize we can do better until we see someone else do it. Marie from South Korea bubbled enthusiasm in a way that made everything more fun. Henry from Hong Kong displayed flexibility, contentment, and respect. Igor from Russia was a wonderful example of academic excellence. Wan from Thailand had an ever-present smile and found the best in everything. I like to think that I grew a little more like each of them during their time with us.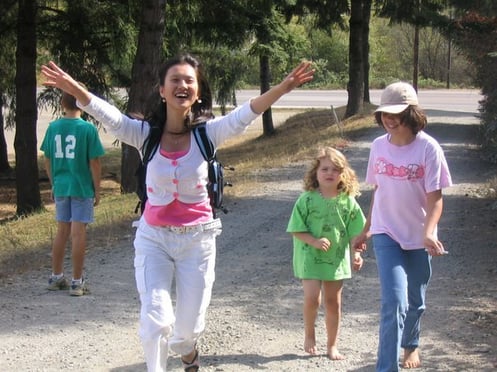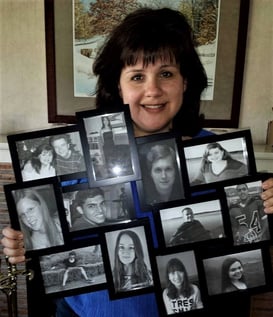 8. Hosting has expanded my heart's capacity to love. When I was a brand new mom, I couldn't imagine how I'd ever love another child as much as I loved the first. But when Baby #2 arrived, I discovered that the heart doesn't have a limited quantity of love to be divided. To the contrary, each new baby brought more love into my heart and life. Similarly, each time we welcome a new exchange student into our family, I find a new bloom of love springs up in my heart for that child. Each of my exchange students has captured a part of my heart in their own unique way.
Being a mom is one of the greatest joys in my life, and being a host mom takes that experience to the next level. I love all of my three-domestic-and-15-international kids and am grateful for what each one has brought to my life.

Enrich your family by hosting an exchange student!
ICES brings students from around the world who would love to live with a family like yours. Browse profiles of available students, or let our staff help you find a student who would be a fit for your family.