The 18-year old me spent the summer listening to Spanish lessons on vinyl records, obsessively checking the mailbox for news of my host family, and buying cute stationery to stay in touch with friends and family during my 10-month exchange to Chile. The 40-something me watched my daughters do language learning online, obsessively check their email for news of their host family, and buy an international data plan to stay in touch during their respective exchanges to Germany and Ecuador. The cycle is the same, yet different—but this year will it happen at all?
Host families, exchange students, and schools are all asking that question, which is closely followed by: And even if exchange students can come, would they want to?
By all accounts, 2020 has not been a typical year—for exchange students or anyone else. No one knows what this fall will bring. Covid-19 has not been stamped out yet. School could be online in some areas. High school sports might not happen.
Some exchange students have chosen to delay their exchange. But many are still packing their bags with excitement and anticipation of their exchange year in the USA. So the question is—why do they want to come now during such uncertain times?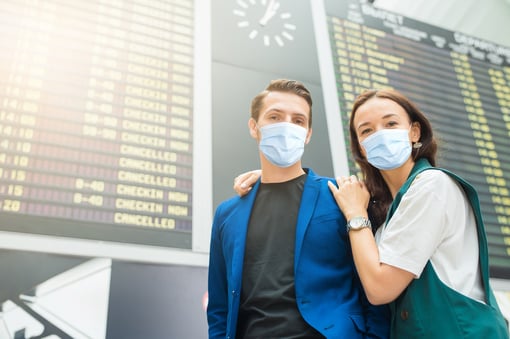 The best way to answer that question is to take a look at why teens become exchange students in the first place (during a "normal" year), and what they hope to get out of the experience. Is it possible for an exchange student to fulfill the goals of their exchange in these strange times?
This year's exchange students may or may not be able to play fall sports, attend a rock concert, or see a Labor Day parade. However, many of their most important goals are still very much within reach.
Exchange students can still improve their English
When I returned from my year in Chile, it was fun to be semi-fluent in a foreign language. It made me feel a little smart and special, and it even opened the door to a part-time job teaching Spanish at a local preschool.
For many exchange students, gaining fluency in English carries much more weight. It is their future—literally. Speaking English opens many doors to educational pursuits and even more to job opportunities. As business becomes more and more global, speaking English is often not just an advantage, but a requirement.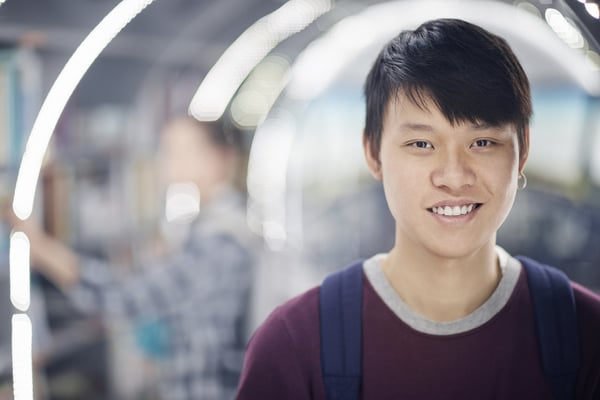 English is the most common language of the internet, and also of the entertainment industry, which means fluency allows for more research, information, and even more fun!
Being fluent in English provides a competitive edge forever, and there's a window of time for developing it well. Full immersion is the very best way to become fluent, and exchange is one of the few ways to fully immerse.
Exchange students can still experience new customs and traditions
Those of us who have been bitten by the travel bug know the fun of participating in the unique customs of another culture. It is fascinating to observe—and participate in—a new and different way of life.
Living with a host family allows exchange students to get up close and personal to the American customs they have heard about and seen in the movies. For an exchange student, simple things like getting coffee to go, seeing an 18-wheeler, or having ice served in every drink are worth writing home (or at least texting home) about.
Exchange students get excited to experience things we take for granted, such as grilling hamburgers on the deck, or following a recipe that uses cups and teaspoons instead of liters and grams.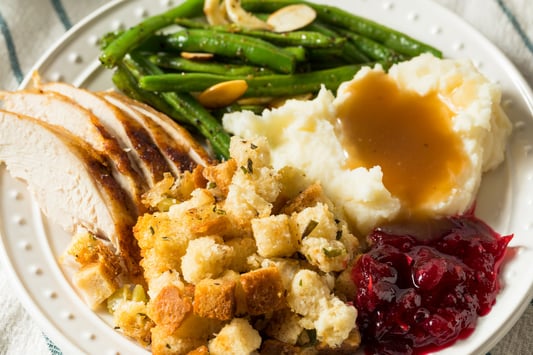 Celebrating Thanksgiving, asking for a doggie bag, and seeing neighbors fly the red, white, and blue in their yard are just a few very American things exchange students can still experience.
Exchange students can still experience American beliefs, values and behaviors
The foundations of a culture—those internal beliefs that drive us to do what we do the way we do it—are often hard to see from visiting a country as a tourist. Living with a host family for an extended period of time enables an exchange student to see behind the curtain and learn more about the way Americans think.
Even though it seems like our nation is split, with different individuals and groups holding polar opposite views on so many topics, the fact that we can have our own beliefs is a perfect example of two of our country's core values: freedom and individualism.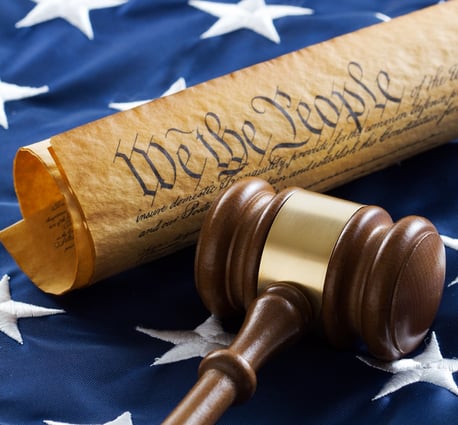 While we vary on many specific issues, Americans generally hold very similar positions on equality, personal responsibility, privacy, honesty, and time. These rules about what we should or shouldn't do in every situation are our social glue.
Exchange students can still learn new skills
Before I embarked on my exchange, I met with a girl who exchanged to Chile the previous year. She told me, "If you've ever wanted to learn to knit or play guitar, do it during your exchange. Everyone knows how, so you'll have plenty of people to teach you."
She was right. I learned both of those skills, and made some friends in the process.
Exchange is all about new experiences and learning new things—including what you and I might consider the "simple" things of life. Ted (China) was excited about learning to make an omelet. Marie (South Korea) thought it was great fun to bathe the dog. Dimitrije (Serbia) enthusiastically told me that one of his greatest accomplishments was learning to help his host family clean the horse's stall.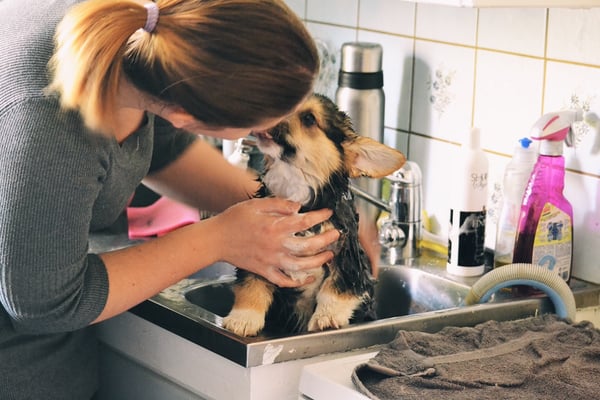 Students may or may not use these skills later in life. But learning something new provides a tremendous sense of accomplishment—and some cool bragging rights too.
Exchange students can still interact with Americans daily
In the pursuit of cultural understanding, there is simply no substitute for personal interaction. In this age of information, we have access to facts, statistics, and even people around the world, and we can learn more from the comfort of our home (or phone) than ever before. Despite all this, there are things that can only be learned through experience.
My family has hosted 15 exchange students, and when we talk with them, the things they mention are not the "big" things, but the small things of daily life. Khaleel (Jordan) often reminisces about drinking coffee together on Saturday mornings. Wan (Thailand) misses snuggling with our boxer, Winston, while we watch a movie. Many of them fondly remember sitting around the table on Sunday afternoons playing Nerts. These slices of daily life, and the value they hold, can not adequately be explained, but become wonderfully special when they are experienced.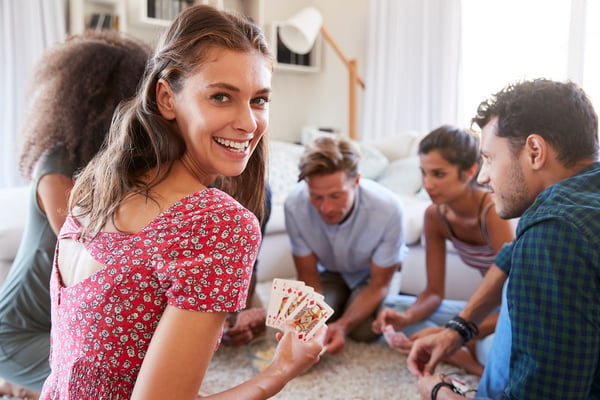 Exchange students can still learn to be more flexible, adaptable, and open-minded
As we age, we tend to get stuck in our methods and routines, but teens have a natural curiosity about new and different ways of thinking, believing, and doing. This inquisitive nature often leads to breaking through barriers and discovering new solutions and ideas.
Being an exchange student boosts and enhances that trait. An exchange student is not only exposed to a different way of life, but participates in it—temporarily—as they live as a member of the host family. They partake in a different way of talking, eating, celebrating, worshiping, playing, and learning, and they discover that there can be more than one "right" way to do things.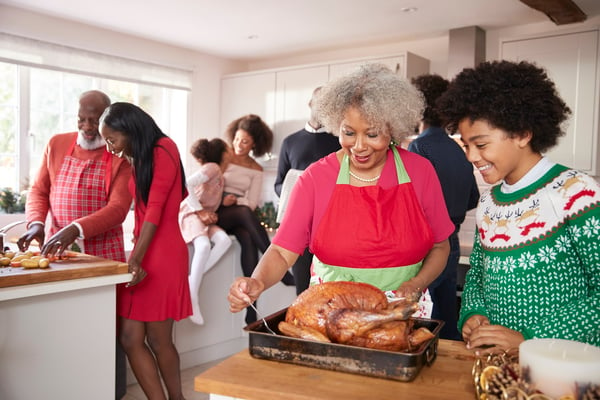 Learning to be open and accepting benefits the exchange student and also benefits our world as we build future leaders who have learned how to listen well, understand another viewpoint, be flexible to other customs, and compromise for the common good.
Exchange students can still become more mature and independent
Spending a year thousands of miles from family, friends, and everything familiar is a big deal! For most exchange students, this is their first time being away from home for an extended period of time. Even though they have a host family to love, guide, and care for them, exchange students must be self-motivated to do the work needed to adapt and succeed.
They must learn to manage their money, their time, and their contact with home. They must choose to embrace the rules and routines of their host family, which may feel strange and uncomfortable. School and daily life are in a language that is not their mother tongue. They must press on through culture shock when the novelty of exchange has worn off.
Exchange is a valuable, wonderful, beautiful experience, but it is not easy. Much like climbing a mountain, the spectacular views at the top are only enjoyed after putting in a lot of hard work to get there.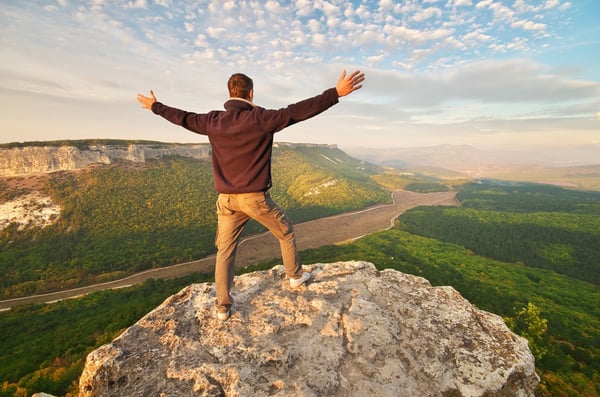 As Jake's (Vietnam) natural mother said to his host mother, "I sent you a boy, and you sent back a man!"
Exchange students can still become part of a real American family
Many exchange students feel that becoming a member of the host family is one of the most appealing parts of the exchange. Virtually all exchange students hold high hopes of bonding deeply with their host family and creating a life-long relationship.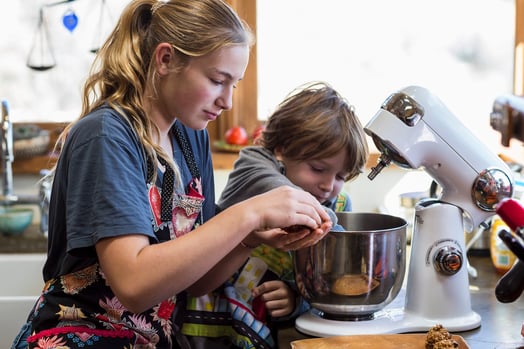 When the lockdowns started in March, I wondered how exchange students would respond. Would they get desperately homesick? Not many did. Would they cut their exchange short and return home early? Some did—with reluctance and sadness. Despite being unable to do anything but stay at home, most students remained with their host families—and thrived. Scroll back on our Facebook page for pictures of students and host families cooking, doing crafts, playing games, sewing masks, volunteering, working on home projects—and doing it all together. As the bustle of life slowed down, relationships grew deeper. It was beautiful.
The relationship with the host family is what makes high school youth exchange so unique and so precious. And that hasn't been diminished one bit.
Exchange students can still share a "culture of hope"
Youth tend to be naturally optimistic, filled with hopes and dreams for a bright future. Youth exchange has always been about increasing understanding between people who are different, and this has, perhaps, never been needed more than it is now.
Exchange students are actively taking steps to make the world better. They are embracing a challenge that strengthens and matures their character. They are walking a path that requires them to seek to understand and accept people who are different from them. They are working to promote better understanding between cultures.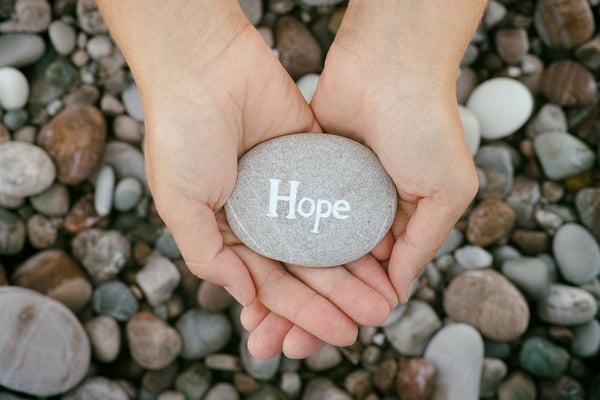 How can we watch young people put so much effort and passion into this and not get a little inspired ourselves?
Exchange students can still have The Best Year of Their Life
Last year's exchange students unexpectedly found themselves in a situation that was totally different from what they expected--in lockdown, doing online school, limited in their activities. And yet over and over I keep hearing "It was the best year of my life!"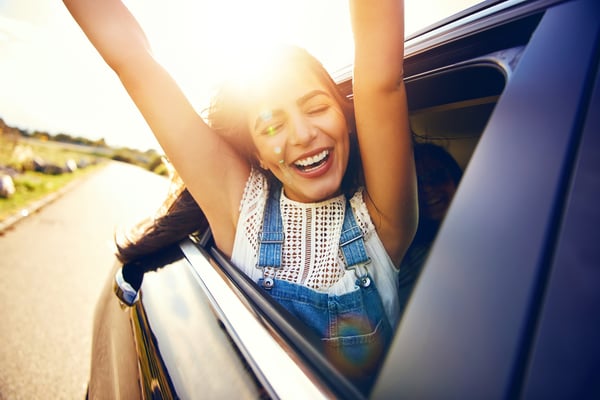 The way they did school was different from past years. The way they had fun was different from past years. The things they had to adapt to were different from past years. But at the end of the day, we saw many of the same results: teenagers who grew in countless ways, had amazing experiences, and created life-long bonds.
While students were disappointed that many of their spring plans had to be changed or cancelled, I have not heard a single student say they wish they hadn't come.
This is their year
The ICES Class of 2021 is ready and eager to come. Many have been communicating with their host families for many weeks or months. Some are still waiting for news of their placement. All are preparing for the experience of a lifetime.

Host an ICES Exchange Student
We are still looking for host families for students who want to come this fall. Open your heart and home to have the experience of a lifetime for your family while providing a life-changing experience to a foreign teen.
ICES students come with their own medical insurance and spending money to cover personal expenses. As a host family, you provide room & board, parental guidance, and the opportunity to experience regular, everyday life with an American family.
This could be the experience your family has been looking for!
ICES is an international nonprofit youth exchange organization committed to educational study abroad programs. For almost three decades ICES has promoted a more peaceful world by advancing international awareness and cultural understanding to thousands of American families and exchange students from all over the world.