ICES staff members spend their days providing exchange students with the valuable opportunity to learn, experience, and enjoy a new culture by being immersed in it. But once a year, the tables are turned, and our staff enjoys a few days of cross-cultural learning and fun in a foreign country. The destination for this incentive trip is different each year, with past trips to destinations such as Thailand, Spain, Brazil, Italy, and Slovakia—to name a few. This year's international trip had to be rerouted due to Covid, but nobody complained about the new destination: Hawaii!
While Hawaii isn't a foreign country, it certainly does have a culture all its own and a unique, rich history. And after a harder-than-normal year (two actually!) of supporting exchange students through a pandemic, what better way to relax and rejuvenate than to absorb the stunning scenery and perfect weather of Oahu.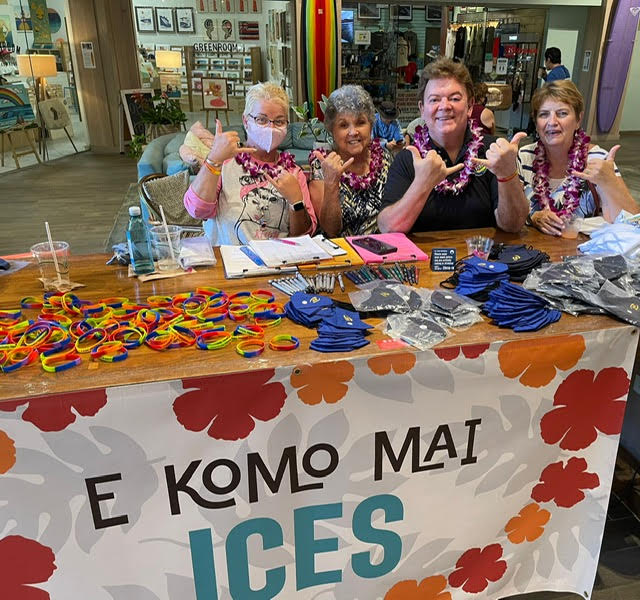 All ICES field staff work from home, so face-to-face time with other staff is treasured and valuable. The trip kicked off with a welcome reception that provided opportunity to meet, greet, and reconnect with colleagues from around the country.
On the first full day, staff—plus some family and friends—loaded five full buses for a day of touring beautiful Oahu.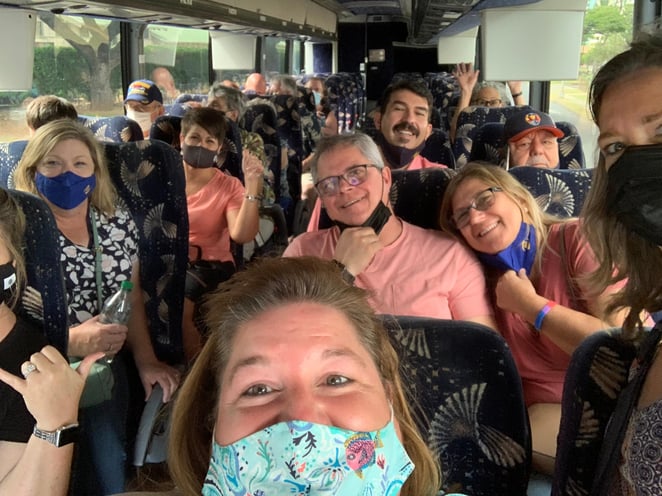 The tour of Pearl Harbor was awe-inspiring to many, but it held special significance to Wendy, a Field Manager in Nevada, who wanted to pay respects to a relative who had perished on the USS Arizona. Wendy's supervisor, Christy, arranged for her to visit the USS Arizona, even though it wasn't on the group itinerary.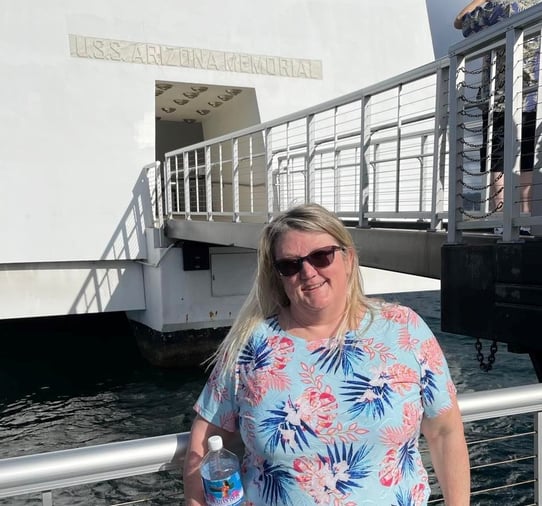 Wendy shares, "My maiden name is Grundstrom. His name was Richard Gunner Grundstrom and he was 18 years of age. My son, Gunnar, has his name. I remember visiting his father, Gunner, many times when I was young. This was the most memorable and touching moment for me--and a huge thank you to Christy for making it possible."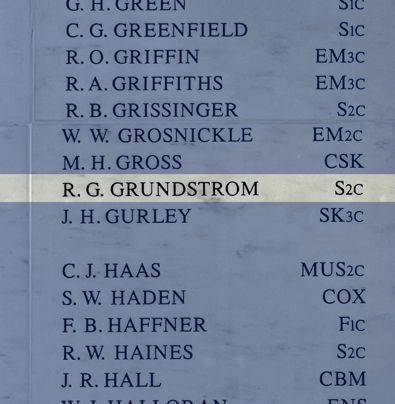 ---
In addition to exploring fascinating historical sights, the group enjoyed the spectacular beauty of the 50th state. Hawaii's famed scenery and idyllic climate did not disappoint, and there was no end of fun things to do on free days. There's something for everyone in Hawaii--and this group did it all!
Some enjoyed the views on horseback. . .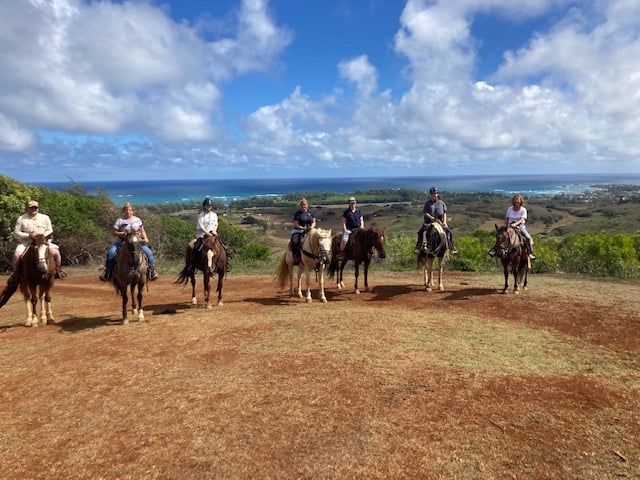 while others rented scooters to tour the island.
Many found ways to get out on the water . . .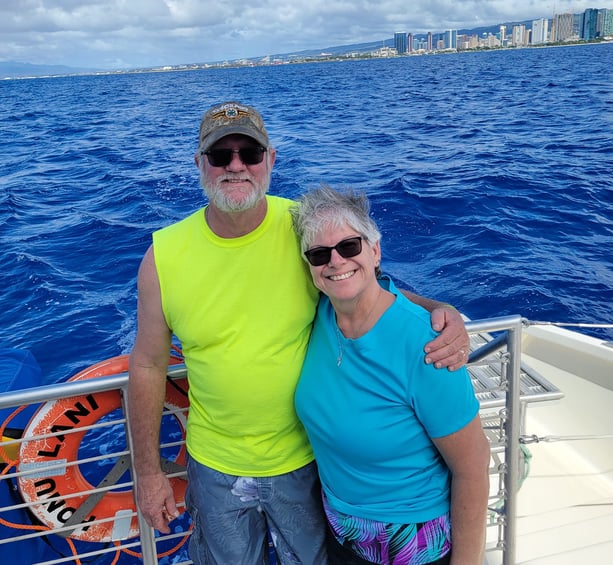 and into the water . . .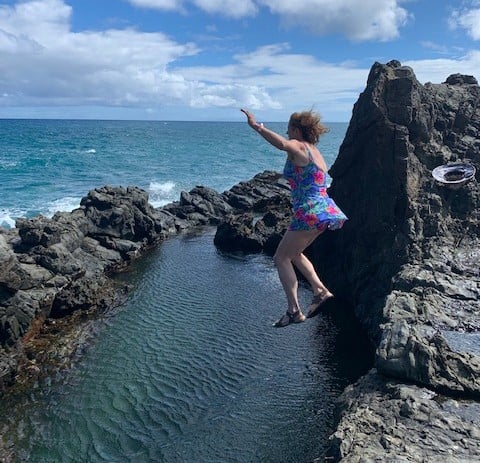 and under the water . . .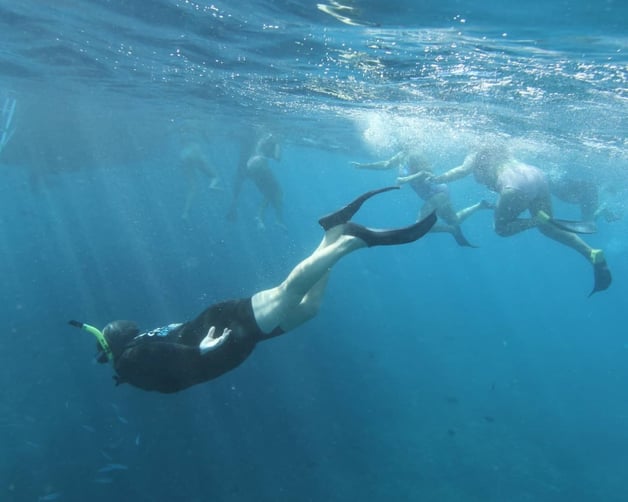 while yet others enjoyed relaxing on the beach.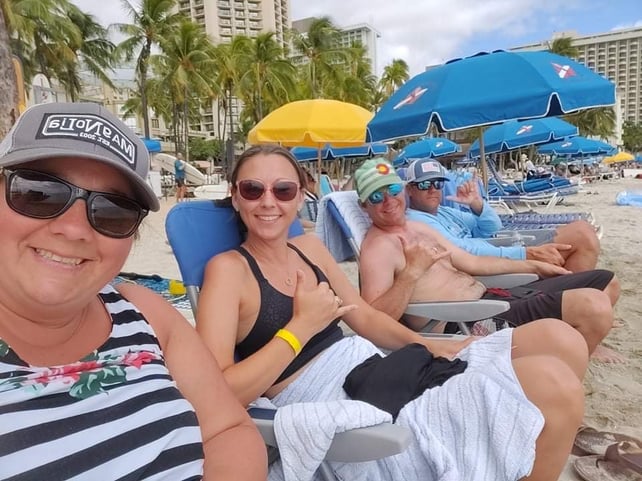 The days were filled with a delightful mix of fun and relaxation on this dream trip. However, for many, the best part of the trip was spending time with their ICES family—and in many cases, their natural family members too . . .
---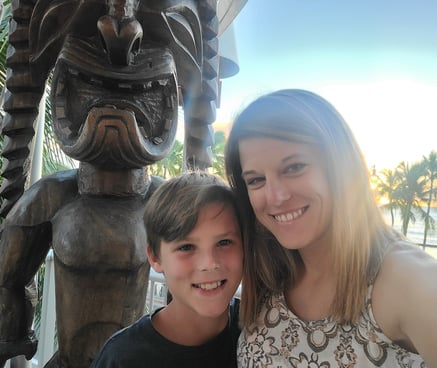 The Hawaii trip was special to me because I'd never been and it was something I could experience with my oldest child. I'm blessed to have these travel opportunities due to my involvement with international student exchange!
- Brittany from Kansas
---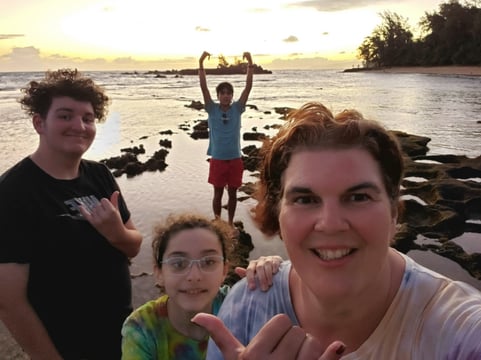 I loved spending time with my family, having new adventures, and experiencing a new culture. Snorkeling with the turtles was my favorite!
- Jennifer from Michigan
---
The trip was wonderful in many ways. But the most special thing about it was being able to take my parents and celebrate their 38th wedding anniversary there with them. They experienced many firsts on this trip like flying and snorkeling. Knowing how much they were enjoying it brought me so much joy!
- Cassandra from Michigan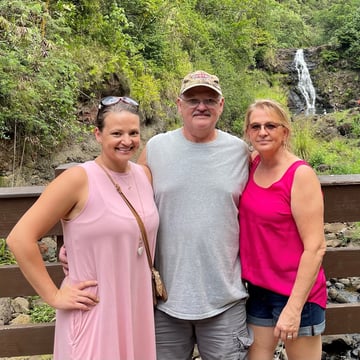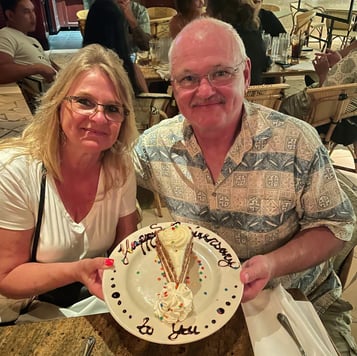 ---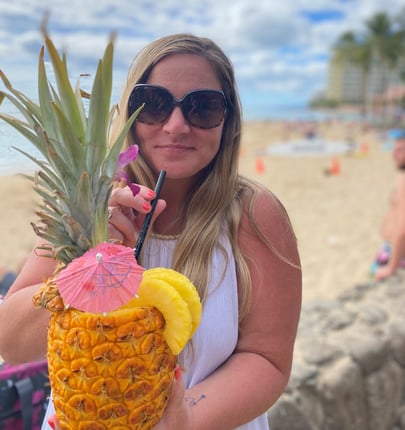 This trip was amazing and meant so much for me to be given the opportunity to spend one on one time with my now adult daughter (18). ICES made this possible!! The islands were beautiful and I loved the fresh fruit stands along the road. Our favorite places to see were the black sand beach and waterfalls.
Adeline from Illinois
---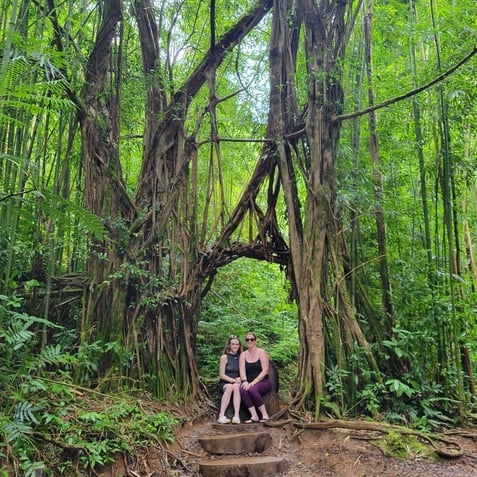 From waking up to rainbows outside of our hotel room, to waterfall hikes, to luaus, to the beautiful sunsets; Hawaii was nothing short of beautiful. Bringing my oldest daughter with me gave us lasting memories for years to come.
-Melanie from Michigan
---
No trip to Hawaii would be complete without a traditional Hawaiian luau, which was the grand finale on the last night of this fabulous trip.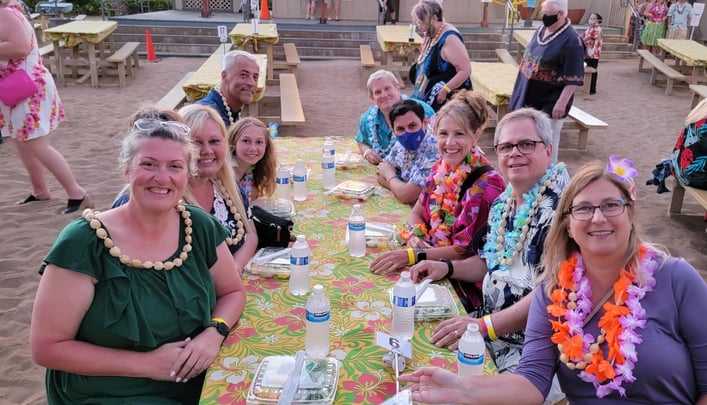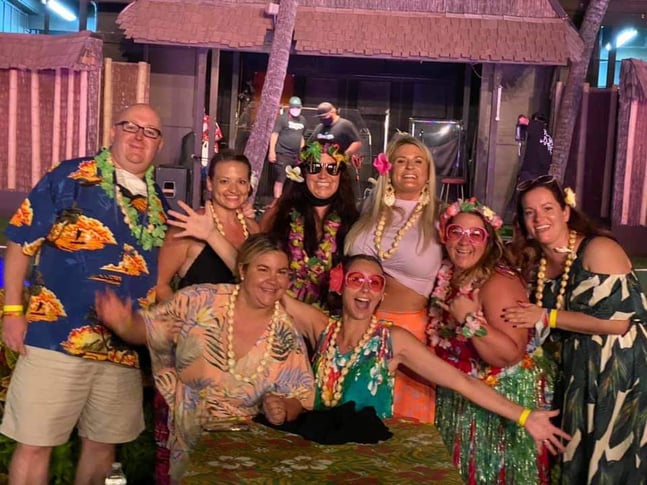 Since its inception in 1991, ICES has strived to be large enough to maintain quality while keeping the personal touch and emphasizing relationship. Regarding spending time with co-workers, perhaps Lauren from Michigan said it best:
"Most of us who work for ICES are like minded, we are all in this because we love kids and culture, so when we go on trips together it feels more like a family reunion than time with coworkers. These are my people! That's a family."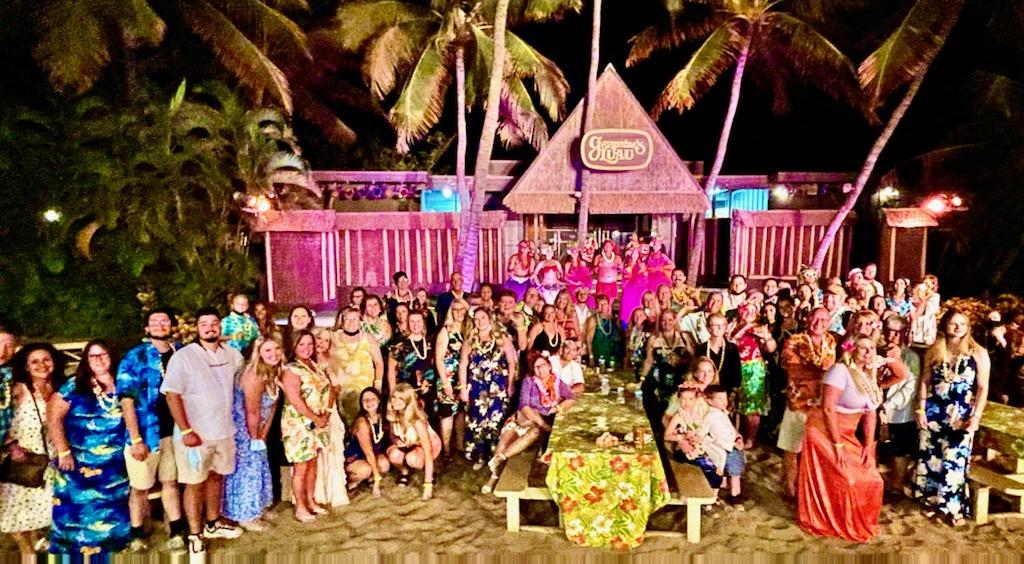 Work with Us
If you enjoy working with teens, learning about countries and cultures, and want to make the world a better place, consider becoming a Local Coordinator!
Local Coordinators are the heart and soul of our program. They network in their communities to find and screen quality host families for exchange students, and provide support to the student and families throughout the exchange experience.
This part-time, work from home position can work around your other job and family activities, while allowing you to make some extra money and qualify for domestic and international trips.
We are currently hiring in many areas across the country, and we'd love to discuss what role might be just right for you!