ICES congratulates Rafael Hormaechea for being selected as the Student of the Month for March. Rafa is from Majadahonda, Spain and is living with the Smith family in Middletown, Ohio where he attends Middletown Christian School.
I sat down to interview Rafael, and I was immediately impressed. His demeanor and friendliness helped me understand not just why he was nominated, but why he was nominated so ENTHUSIASTICALLY! An easy smile and relaxed attitude made interviewing him a pleasure, and evidently, friendly communication with Rafa is a common experience wherever he goes.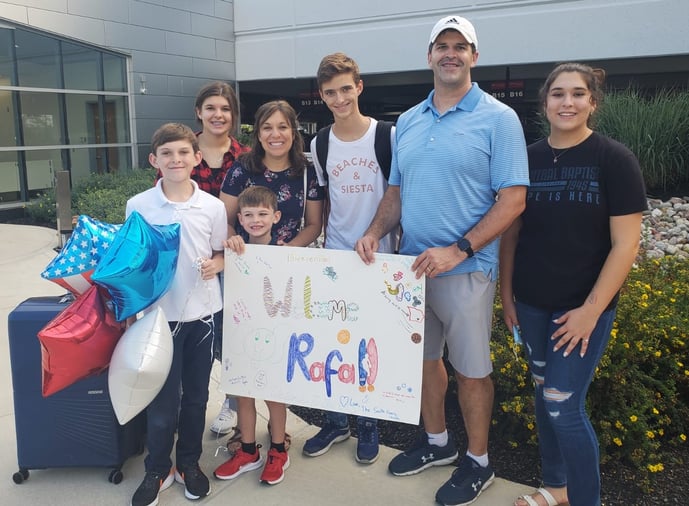 His principal, Thomas Coats, states that "outside of the classroom, you will not find a more kind and likeable young man. Rafa is always smiling, respectful, and willing to help. It is evident that he is doing what he can to get the full American experience and has developed lifelong friendships."
It is in the classroom where Rafa's desire to get the most out of his exchange experience really shines. Rafael can best be described as a "sponge", soaking up every bit of learning that he can. When I asked Rafa about his favorite class in school, he responded with, "Life skills class…".
Rafa loves to cook, and that love led to a pretty embarrassing moment, but more on that in a few minutes. He has excelled in his academic endeavors during his exchange, and his host mother has taken notice of this. "Rafa cares deeply about his grades. He studies EVERY night at the dining room table. He helps my high schoolers with their Spanish and math homework. They, in return, help him with his English and Bible assignments. He has helped to create a studious atmosphere at our house." When it comes to having a positive effect on a household, there likely isn't a parent in America that wouldn't love to have an exchange student make that kind of impact.
As far as integrating into his host family, Rafa says that he makes a real effort to do what they are doing, and be with them in their normal day to day activities.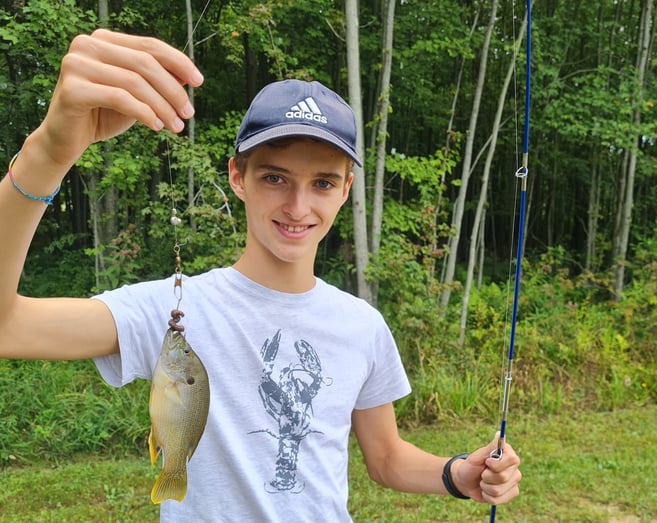 That isn't a stretch for him when it comes to sports! "I like to play basketball with my host brother, and baseball, soccer, and also video games." Rafa played soccer in Spain, but baseball was a totally new experience for him. "I have never played before so I am trying to learn…. It's different." He isn't sure what position he will play, but he will certainly have fun learning.
And fun is something Rafa definitely brings to his host family. His host mother says, "The best part of having Rafa in our house is the laughter we share! Rafa has brought our family an immense amount of joy and many fun memories."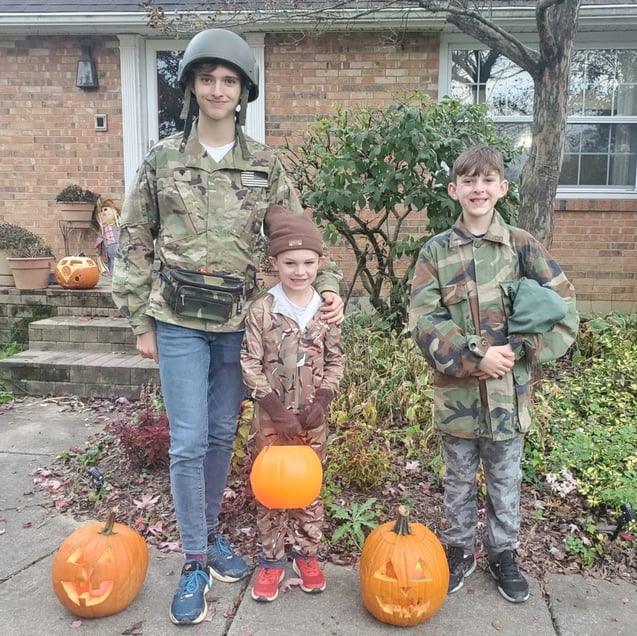 Speaking of memories, when I asked Rafa about one of his most embarrassing moments, it took him a few minutes, but he remembered a good one. He was making a traditional Spanish omelet, called a "tortilla", and it didn't exactly turn out like he intended. "In December, we were going to meet with the other exchange students and we were supposed to make something from our country. In Spain, we normally use a different kind of pan for the fire, and here, when I turn it (over), it all went down and start a fire! So that was a kind of embarrassing moment." His laughter as he told me about this was a perfect example of how Rafa is able to make the most out of his exchange experience--his flexible and adaptable nature.
When living in a different culture, that kind of adaptability is a huge asset. Rafa said that at first, the differences in the cultures was a shock. He adapted by integrating things he loved into the things his host family and friends at school were also interested in. "In Spain, I was very interested in soccer, so I talk to my host brother and host Dad about soccer. And teach them things about that. And about the culture, and like Christmas for example. It's similar, but in Spain, around the 6th of January, we do a celebration called Three Kings Day, and my host family made a special cake that we do in Spain. We also have chocolate and exchange gifts." Rafa's exchange experience was enhanced as he shared his culture and learned from his host family about theirs in these two simple cultural areas: sports and Christmas!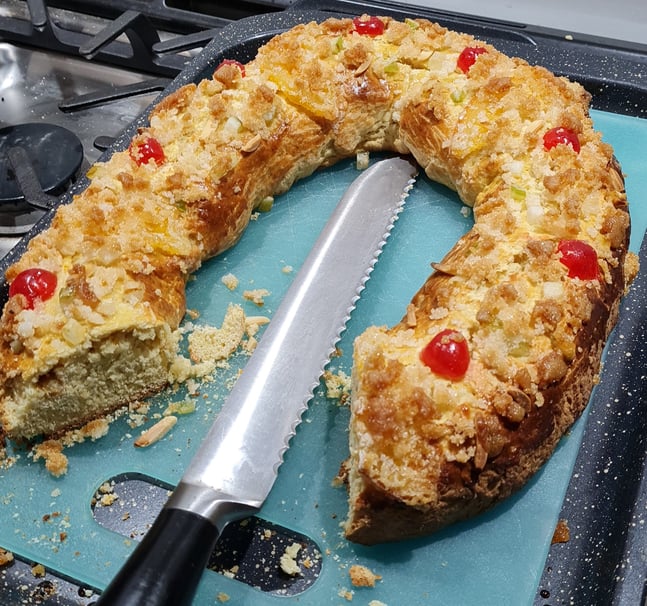 Sometimes the biggest differences in culture revolve around food. In Spain, Rafa would normally have his biggest meal of the day would be lunch, and the evening meal is normally later, sometimes at 9 or 10 at night. He said this took some getting used to.
Rafa's host mother says Rafa is still growing in his exchange, still helping their family to learn about the world (and his culture specifically), and still helping them all to laugh! And while he has done many new things, and is still excited about the remaining time here in the US, it is obvious that Rafael has had a lifelong impact on his school, community, and host family.
"We have discussed this and the entire Smith family agrees that Rafa would make a great exchange student of the month. He is very outgoing, happy, smart, compassionate, and devoted. He has shown great maturity in traveling to a new country, learning new customs and adapting so well into our American home." ~ Mrs. Smith on behalf of the entire Smith household.
And Rafa says "I am thankful for them and that they hosted me this year."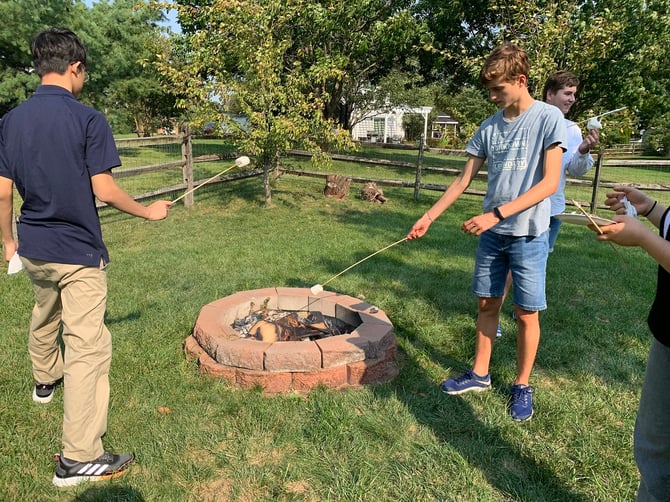 Congratulations again, Rafa, not only for being worthy of being nominated for student of the month, but for exemplifying all the attributes that make cultural exchange a joy and benefit for families, communities, and students.
As the Student of the Month, Rafa will receive a $100 visa gift card, an ICES t-shirt, and a letter of commendation from ICES President, John Crist.

Is your exchange student amazing?
Each month, ICES selects a student who embodies the spirit of youth exchange by being an awesome exchange student. Has your student done a beautiful job of integrating into their host family and community? Or found creative ways to share their culture? Or given back to the host community by volunteering? Maybe your student struggled at first but has worked hard to overcome challenges of their exchange. There are many ways ICES students excel, so if you feel your student is awesome, please nominate them and tell us why!
Send us your student's full name, home country, and host city/state along with specific reasons and examples of why they are awesome.
Send submissions to sotm@icesusa.org
Complete details available here.