Jaime Barea Velez has been named the ICES Student of the Month for March. Jaime is from Seville, Spain and is living with the Tucker family in Pevely, Missouri where he attends Herculaneum High School. He was nominated by his host dad, Tucker.
Jaime jumped into his exchange with both feet. After working through travel delays and fulfilling the required quarantine, Jaime started school and immediately joined the football team. Despite not having the required practices to play in a game--due to starting late and an unexpected quarantine of the entire team--he continued to practice and attend all games to support his teammates. Jaime finally got to play in the last game of the season for a couple of minutes. Although he didn't get to play much, he supported the team and was grateful for the chance to learn how to play the game. He kept a positive attitude through it all, and expressed love for his team.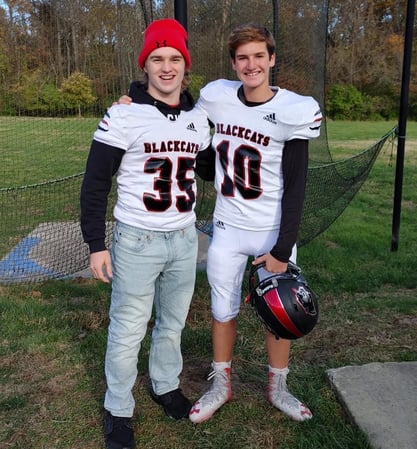 Playing high school sports has been one of the best parts of Jaime's exchange. In the winter, he joined the basketball team, and is currently on the track team. He loves how sports are integrated into American high schools, which is not the case in Spain. He says, "Playing on a team is very exciting. I have learned a lot."
His drive, commitment, and fun-loving personality have endeared him to his teammates, who love and respect Jaime. They surprised him by buying him a pair of Nike basketball shoes when they discovered he didn't have any. Says Jaime, "My teammates are incredible. We are one."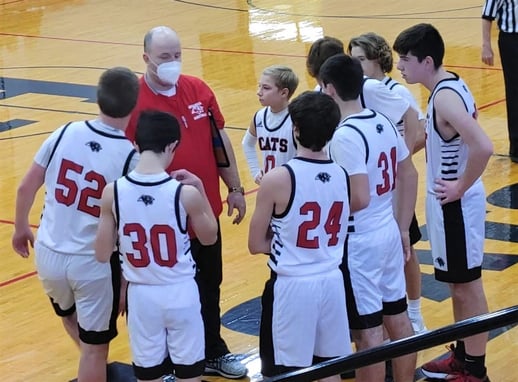 Jaime finds one of the biggest cultural differences to be American high school. He says, "It's totally different from school in Spain. It's another planet." In Spain, students go home for lunch, so eating at school is a new experience. In general, he finds his classes to be easier than in Spain, and he loves the concept of elective courses, which do not exist in Spain. Jaime is loving the opportunity to stay fit in his weight training class, and his Facs class is teaching him important skills like cooking, paying bills, and understanding the economy.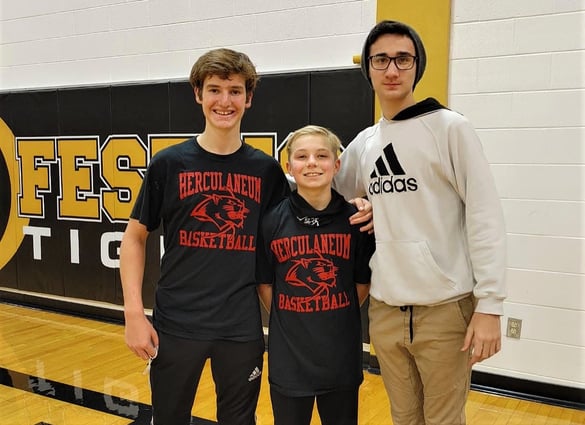 Jaime also loves that the teachers are so nice and work to take care of the students. He loves his Biology class, in part because the teacher, Ms. Graves, is so incredible. "She's awesome. She's so funny and she does experiments and lots of other things to help us learn."
The host family is the core of every exchange student's experience, and Jaime had nothing but praise for the Tuckers. He was eager to talk about each family member individually: young Sander who's always looking opportunities to hang out with Jaime; artistic Sailor who draws for him; Sawyer, who is kind, consistent, and Jaime's best friend; and older host brother, Samuel, with whom Jaime shares memes and laughter.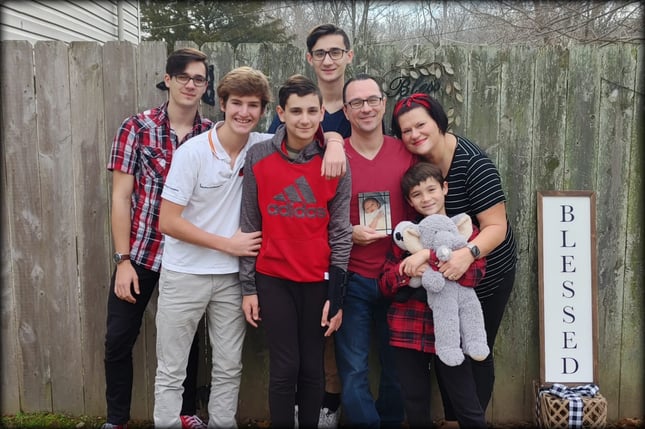 Jaime says his host parents are amazing. "My host mom is always working so hard. She's an example for me in my life. And my host dad is incredible, always working to care for the family. The family is so lovely. They are incredible."
While Jaime has had an amazing, rewarding exchange year, it hasn't been without challenges. Initially, he didn't think he'd be able to come because of the pandemic. He was relieved and thankful to get a placement, visa, and flight, and to make his way to Missouri. He thinks his parents were not afraid to let him come because they were both exchange students to the U.S., as were Jaime's brother and sister.
The greatest challenge of the year came just before Christmas when Jaime got the news that his grandpa in Spain had passed. It was hard to be away during such a sad time, but Jaime was determined to carry on and stay in the U.S. He spoke to his family in Spain through a video call and gave them comfort. The Tuckers provided comfort and support to Jaime and helped him through.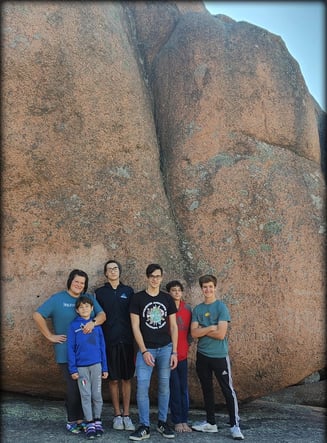 Fortunately, most of Jaime's exchange memories are happy. Among his favorite is a trip he took to Elephant Rock State Park. He spent the day with his host family climbing on giant rocks, taking lots of pictures, and enjoying the beauty.
When asked what he wants people to know about Spain, his first thought was that Spain has the best handmade food in the world. While Jaime doesn't cook, he's lucky to have a host dad who loves cooking and has made good use of the Spanish cookbook Jaime gave him. Jaime says, "He's been cooking a lot of Spanish stuff, and he's a very good cook."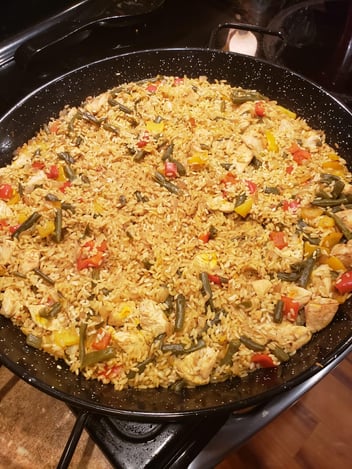 Spanish paella cooked by Jaime's host dad, Tucker
Jaime also wants people to know that the people of Spain are nice, friendly, and happy. Host dad, Quentin, confirms that. "We are so grateful to have Jaime as a part of our family! He is always being silly and keeping things light. And yet, when someone is sad or struggling, Jaime is the first to ask if you're ok, and offer a hug. He fits into our family just like any one of our four biological boys. And yes, it's interesting having five boys (four of them teenagers) in the house."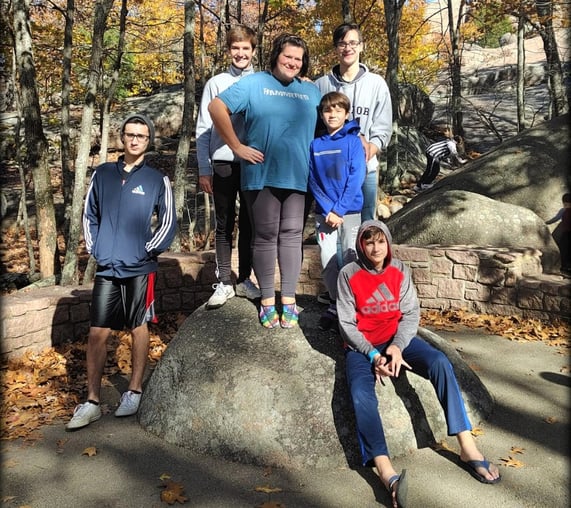 As the Student of the Month, Jaime will receive an ICES t-shirt, a $100 Visa gift card, and a letter of commendation from ICES President, John Crist.

Nominate Your Student!
Has your student done a beautiful job of integrating into their host family and culture? Or found creative ways to share their culture? Or given back to the host community by volunteering? Maybe your student struggled at first but has worked hard to overcome challenges of their exchange. There are many ways ICES students excel, and this program is not limited to specific criteria. If you feel your student is awesome, please nominate them!
Guidelines for Nominating a Student
Tell us why your student is outstanding, including specific examples. If you wish, you may also include statements from school staff, the host family, Local Coordinator, and others in the community.
Include the student's full name, home country, and host city/state.
Include at least one (but preferably more) photos of the student.
Email submissions to stories@icesusa.org
Non-winning submissions will remain active for consideration for 60 days after which time a student may be re-nominated.