ICES is proud to introduce the Student of the Month for May, Chihok Gauy. Chihok is from Phnom Penh, Cambodia and is living with the Evans family in Edmond, Oklahoma and attends Deer Creek High School.
Chihok is ICES's first ever student from Cambodia and is here on a full scholarship through ICES. As the pioneer of this program in his country, he has worked hard to help promote the exchange program in Cambodia to encourage other teens to pursue this life-changing experience. Through captivating photos and engaging videos, Chihok has shared his fun experiences and valuable life lessons with the people back home.
No doubt about it, Chihok's exchange year has been nothing short of amazing. When asked what stands out most to him, he says, "There's been a lot of character development. I've tried to get out of my circle more and keep my mind open to new things and just enjoy my time here."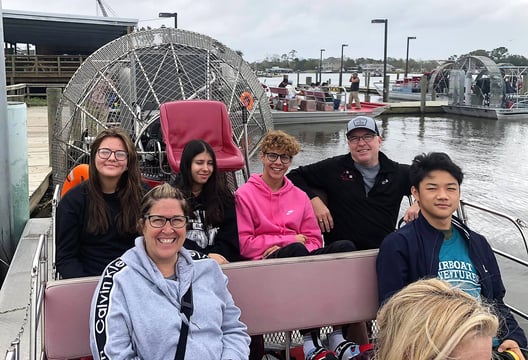 Chihok with his host family in the Florida Everglades
During our Zoom interview, Chihok was friendly, open, and enjoyable to talk with. However, he says he wasn't like this when he arrived in the U.S. "When I first came, I was really shy. I didn't really want to talk to people. But the more I stay here, the more I progressed and come out of my bubble. I've learned to talk to people and make friends."
In addition to the growth that comes from cultural immersion and being 8000 miles from home, Chihok says he's also benefited from the life lessons his host dad, Jay, shares with him and his host siblings. Chihok says, "He's passionate about this. He teaches us about taking care of your stuff and taking responsibility for your actions. He's generous and he wants the best for us."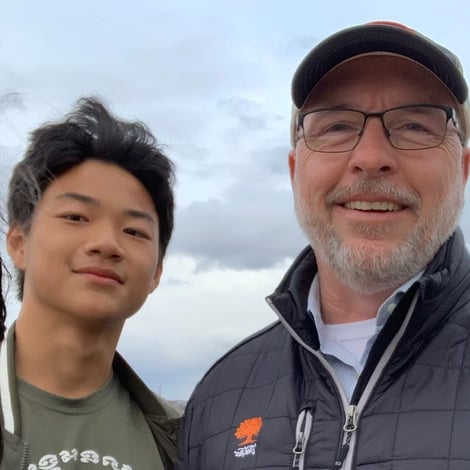 Chihok with host dad, Jay
Chihok's year has been full of fabulous experiences but at the top of his list is the traveling he's done with his host family: trips to Florida, New Orleans, Philadelphia, Maine. . . and the list goes on. Two trips in particular stand out above the rest. "New York was the most interesting," says Chihok. "My whole life I've heard of it, and finally I get to go there thanks to my host family. It was a really enjoyable experience to see it live, to see the Empire State Building, the Statue of Liberty, and the streets of New York. . . it's really cool."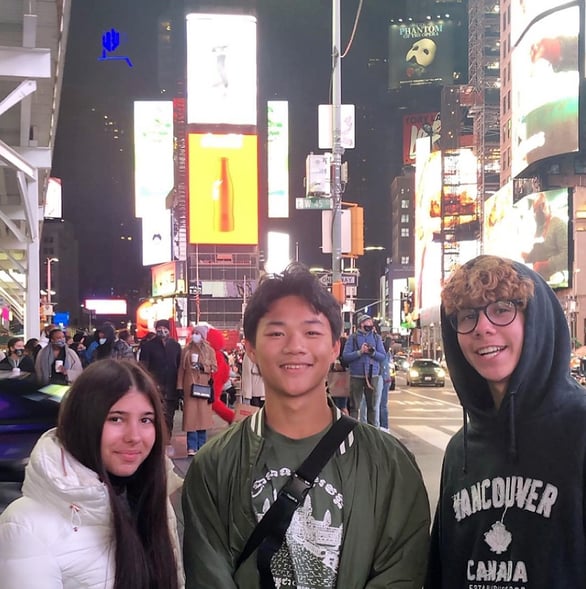 New York City did not disappoint!
The coolest experience (no pun intended) was the ski trip to Colorado. "Before I came here I had never seen snow. Now I got to ski on the snow. So that's a really fun experience."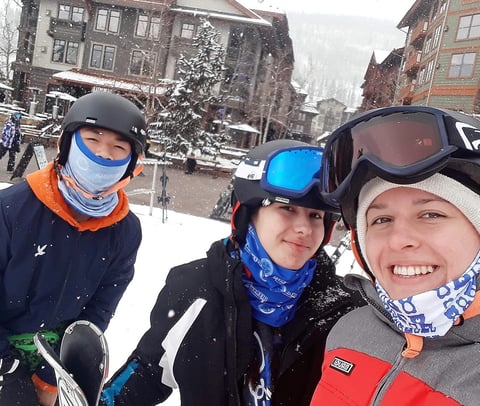 Seeing snow for the first time and being able to ski was a favorite experience
Another highlight of Chihok's exchange was attending prom. "I didn't know I liked to dance," shares Chihok. "At first I was real awkward, but the more I did it, the more I relaxed. It was fun. I danced my butt off."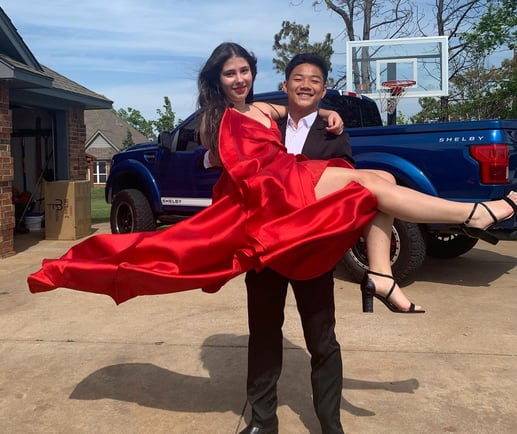 American prom
Host mom, Trisha, has enjoyed watching Chihok adapt and experience so many new things in the U.S. "He's always up for trying new things," says Trisha. "He never backs down from trying new things. We are so proud of him. He's grown so much this year. He's gained maturity and become more confident."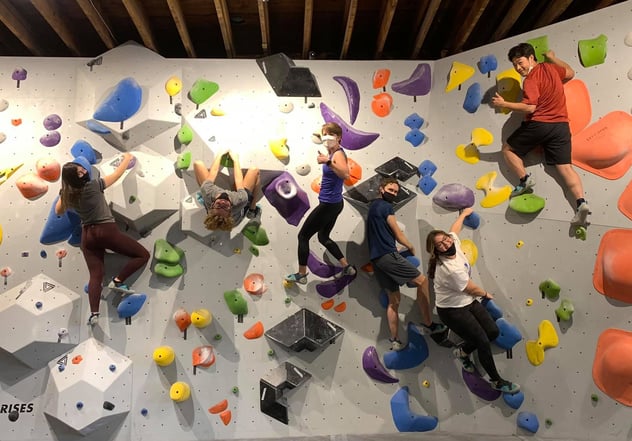 Chihok explains that some of this is cultural. "In my country, everyone is quite reserved. Parents teach their kids to be humble and not flashy. Here people are much more expressive, and they are being themselves. It's not good or bad—just different."
To students coming on exchange and families preparing to host them, Chihok offers this advice: "Be open-minded. There's going to be differences, and differences in understandings, so you have to get to know each other and understand each other more."
Host mom, Trisha, adds, "Hosting is always very rewarding. And hosting Chihok has been amazing. He makes it all worth it. It's going to be a bad scene at the airport."
But Chihok isn't leaving just yet. In fact, he believes one of the best—and most American--experiences of his exchange is still to come: the 4th of July. "I've heard it's crazy," he says, "with fireworks everywhere. . ." What a fabulous way to wind down his American exchange!
As the Student of the Month, Chihok will receive a $100 Visa gift card, an ICES t-shirt, and a letter of commendation from ICES President, John Crist.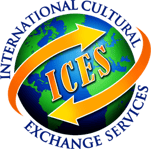 Bring the world to your family!
Hosting an exchange student brings a whole new world of adventure and learning to your family. Whether you are a jet-setting family or are more homebodies, there's a student who would love to live with your family and experience a slice of American culture.
Host families are needed this fall, so click the link below to browse through profiles of students awaiting placement. There's likely one that would be just the right fit for you!