We take too much in life for granted!
That is why hosting an exchange student makes life so much more fun:
Your ordinary meals are a novelty for a foreign exchange student.
Your home is an intriguing museum full of interesting "exhibits" that display a different way of life.
Your boring errands can become delightful adventures.
Your ideas are fascinating, different, new perspectives.
Your schedule is full of unusual, even surprising events.
Your family is suddenly distinctive and novel.
A foreign exchange student brings a fresh set of eyes. And that is a recipe for fun. Everything - every little detail - becomes fresh and new.
Hosting makes life more fun for families of all shapes and sizes - yours included. To discover how this works, keep reading!
Young Families Have More Fun!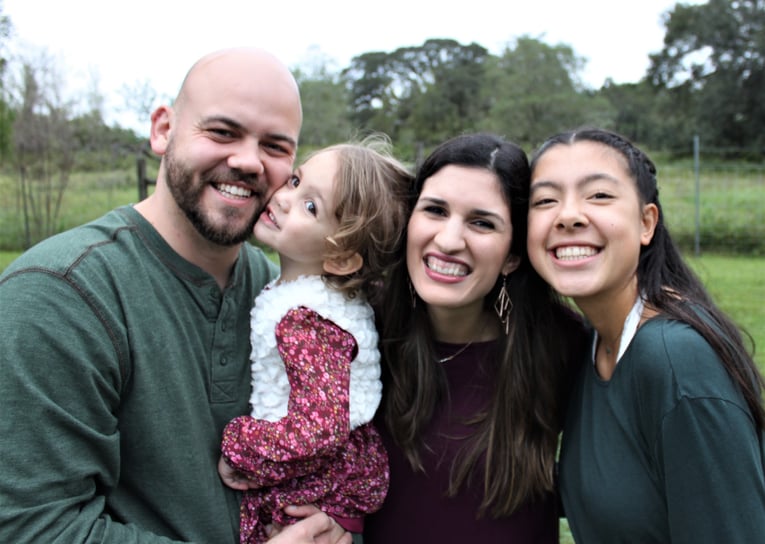 Meilee from Germany is having a ball with her young host parents and very little host sister. "I'm an only child in Germany, and I always wanted a little sister, so I'm loving this," Meilee explains, insisting that little Violet is just like a "real sister" to her. "I love when she comes into my room to wake me up in the morning. I will miss her so much when I leave."
Host parents Brandon and Amy are also very happy with the experience. "We were considering enlarging our family, but I couldn't imagine loving another child as much as I love Violet," says Amy. "Now I've learned that having another child means having more love."
And more fun too! Check out their story here: Host Family Spotlight: The Boohers
Empty Nesters Have More Fun!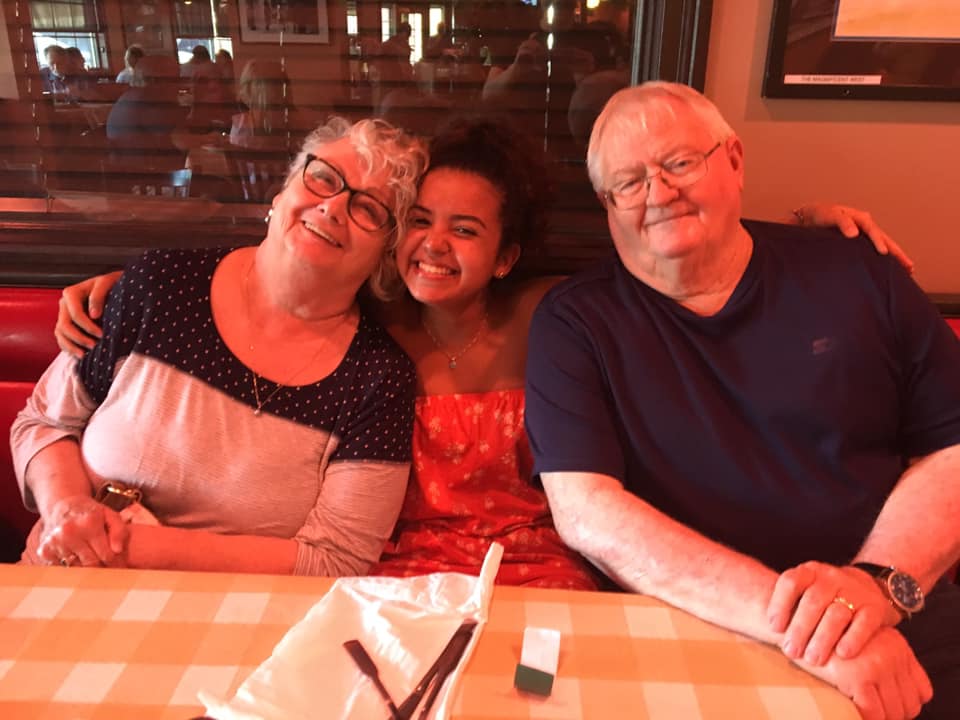 Donna and Butch have just hosted their 50th exchange student! Donna explains why they choose to host: "I come from a large family and have three sons who are grown," Donna explains. "Two have moved a long distance away, but all three worry about us being lonesome or bored when we do not have exchange students. When we have students we stay active with them in school and sports plus taking them places and sharing our culture."
They and other empty nester host parents share their fun experiences here: Empty Nesters: Are they "good" host parents?
Big Families Have More Fun!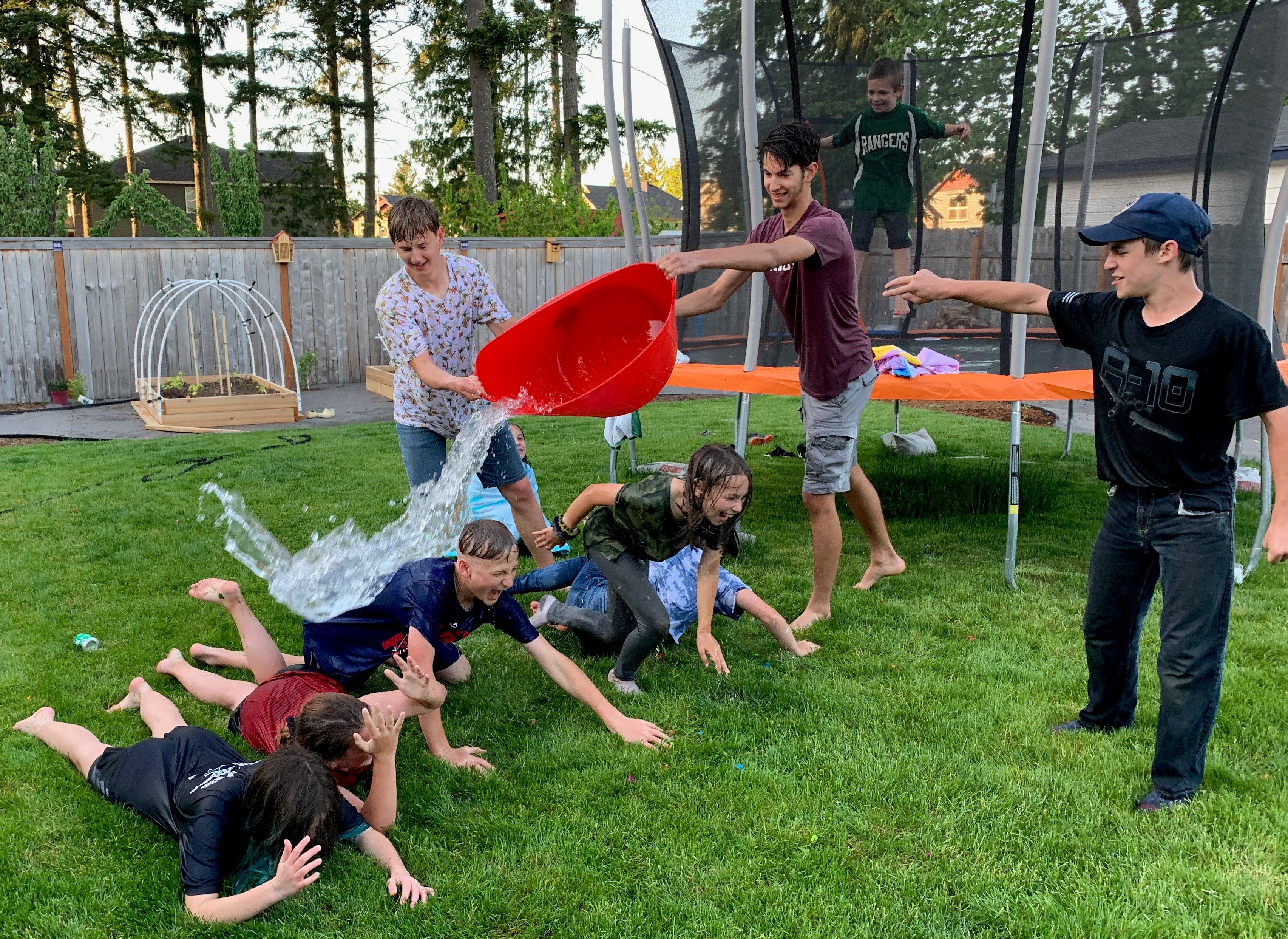 Every day is a busy, bustling day at the Bairds' house. Seven children make sure there is never a dull moment.
Was there room for one more?
Of course! And Santiago from Spain fit right in. "Our little boys adore him," says host mom Tyra. "He has been a wonderful influence on our kids." He naturally connected with the younger kids forming secret handshakes and helping the little ones spin around - again, and again... and again.
Here's the story and more photos: Host Family Spotlight, The Bairds.
Growing Families Have More Fun!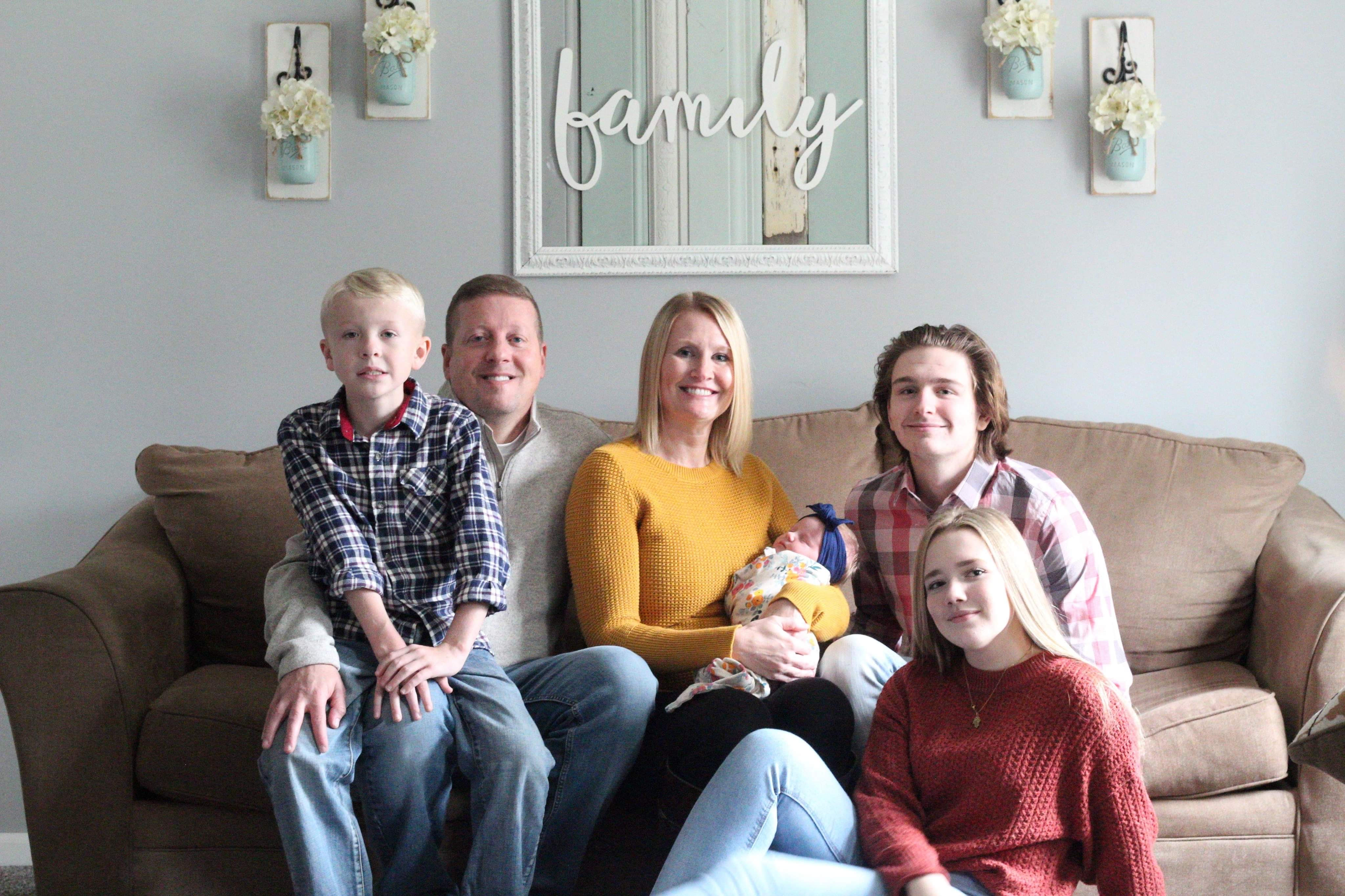 A new baby on the way did not stop the Curtis family from hosting Claudia from Spain. In fact, it's actually been fun to share this joyous experience with an exchange student.
"We had a baby three weeks ago and are delighted to be able to give Claudia the experience of being a big sister to a brand new baby," says host mom Kristy. "There are so many things to be thankful for with Claudia. She has become one with our family as well as her family with ours."
More here... Giving Thanks: Photo Contest Winners
Outdoorsy Families Have More Fun!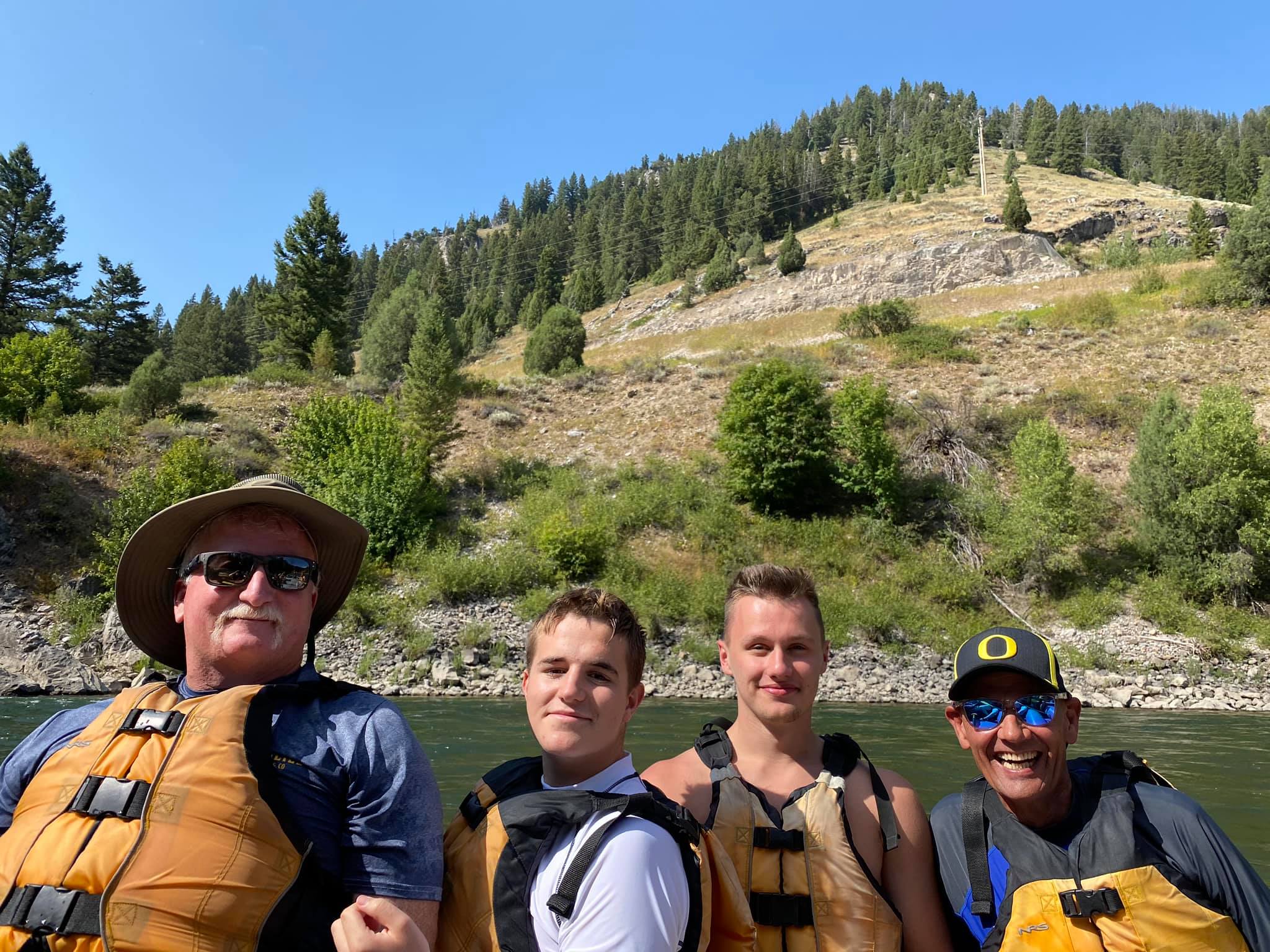 The Samaniegos love the outdoors - and they love hosting exchange students from around the world. "We feel it's a rewarding experience for both us and the exchange students. We get to learn about their country, their families, and their personal interests. In return, they get to meet new friends, participate in team sports, enhance their English language skills, and experience the American culture. In addition, we're able to travel with the exchange students to many other places of interest and activities to enhance their experiences. As a family, we've traveled all over the United States, and sharing our experiences with the exchange students provides them with a lifetime opportunity. "
Read more about one of their adventures here: Road Trip! Kicking off the Exchange Year with a Cross-country Adventure
Travelling Families Have More Fun!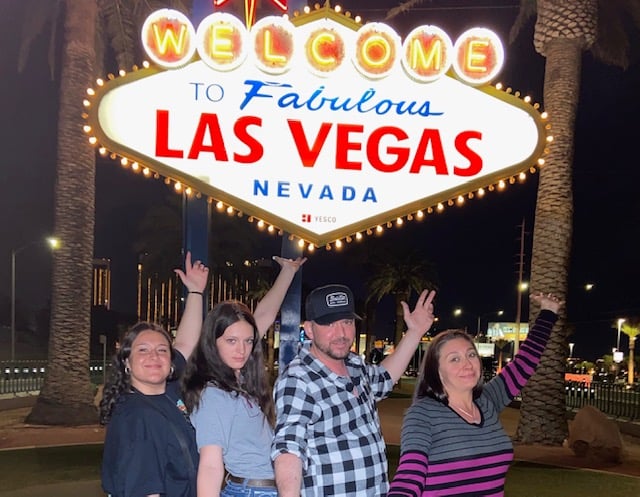 Like so many host families, the Rodgers have packed up their exchange student, Lara Gomez from Spain, to head out in search of adventure.
"Bringing Lara into our family has been a great experience. We have learned a lot about her country and have taught her a lot about ours. She has become our second daughter and everlasting part of our family."
"We have done a lot of things as in adventures, family vacations and family time since she's been here. Having Lara here has been more rewarding for us as a family than we could have ever imagined. She is the best kid we could have ever taken in. We would definitely host another exchange student in the future because our experience with Lara has been amazing and she was our first one."
Hosting is fun for moms - even solo!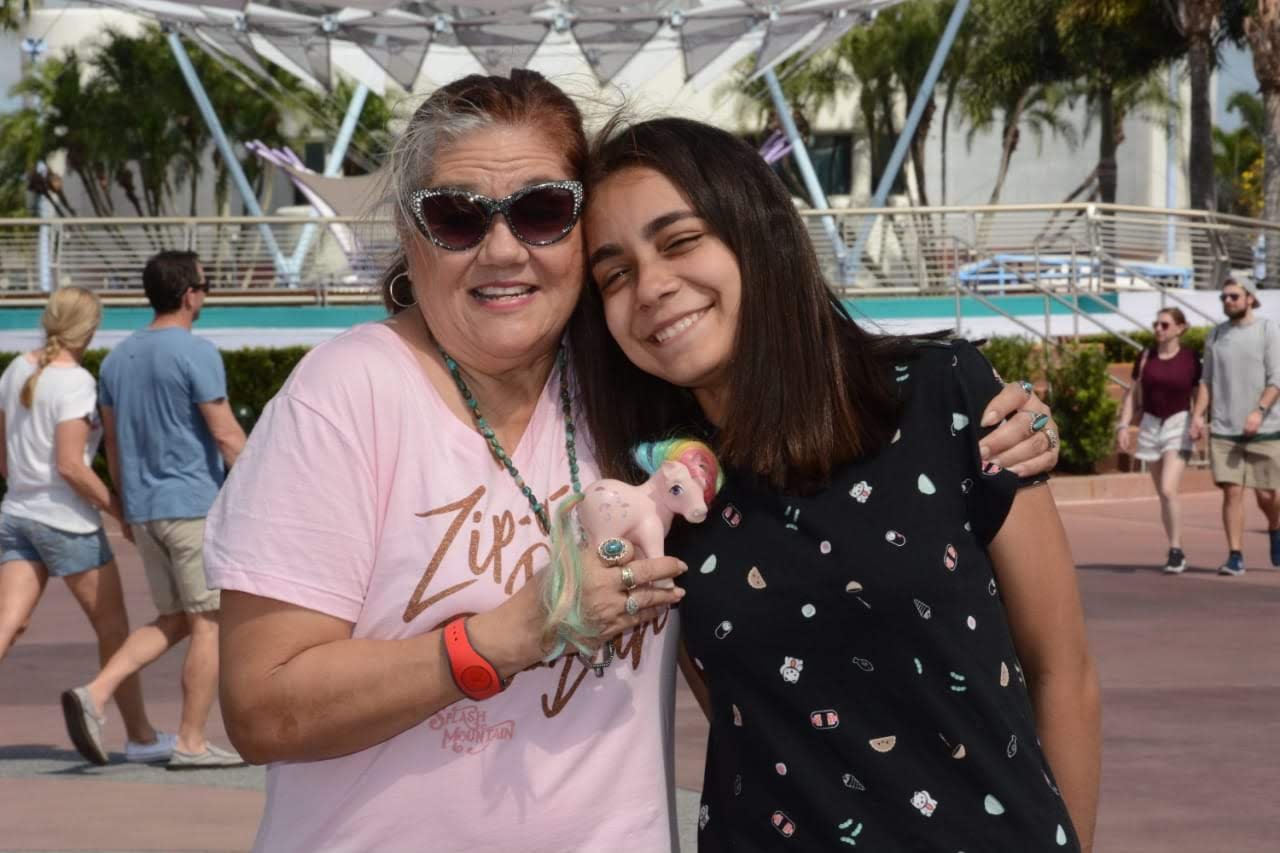 Texas host mom Jamie Dauphin wasn't sure if teenage exchange students would enjoy filling her empty nest. But, in the end, hosting two students from China and Korea was so much fun - she signed up again.
Then Ana Julia arrived from Brazil and the real excitement began! As a scholarship student from an under-privileged background, this student arrived with a most unusual bucket list. Jamie's life may never be the same after helping her new Brazilian daughter tick every item off that list. Get the whole story here: Host Mom Sees Life Anew
Hosting is fun for dads - even solo!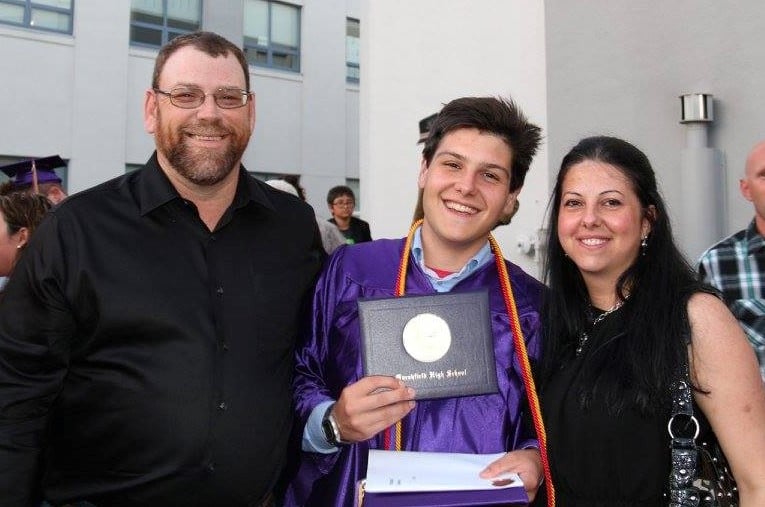 It's a proven fact: single fathers can be really great host dads. Men who choose to host exchange students often have experience working with teens at school or church. Bob Dyer simply agreed to host as a gesture of good will. Soon he was hosting two students, one from the Czech Republic and another from Italy.
Bob expected to make hosting fun, with fishing trips, video games and other adventures. Bob did not expect to end up falling in love with his Italian student's single mom...
Read more here: Hosting Leads to Happily Every After
Parenting in General Is More Fun!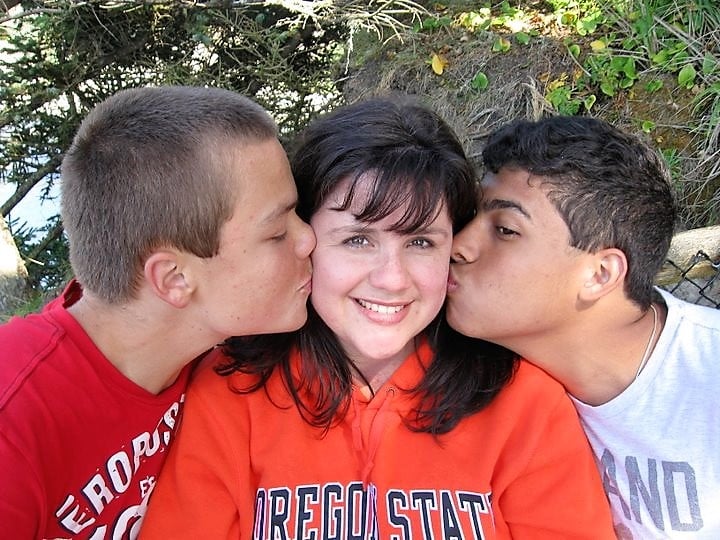 If any family knows how to have fun, it's the Owens in Oregon.
They have hosted 15 students from around the world. It was so much fun, in fact, that host mom Kari decided to share her experience (8 Reasons Why I Love Being a Host Mom). And the number one, top reason why she loves to be a host mom? Fun! Lots of it.
"I remember Saturday morning coffee and conversation with Khaleel from Jordan. Cheering for Gabriel from Brazil as he scored one goal after another for his soccer team. Taking Izzy from Australia to see snow for the first time. Experiencing our first escape room with Giulia from Italy. Family life is richer with an exchange student in the mix."
And Sharing Children Is More Fun!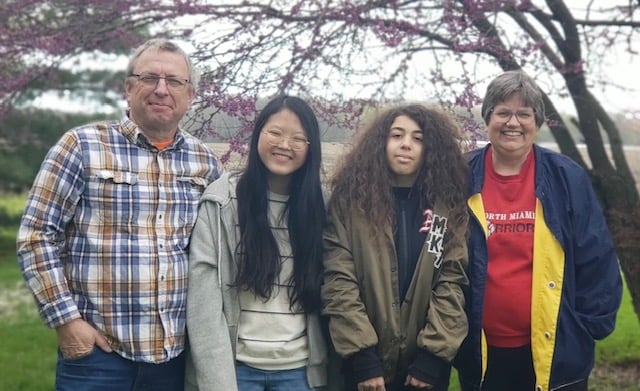 Michael and Lisa Sheehan with Jiwon from South Korea and Jackie from Italy.
Hosting students from other countries is a chance to share the joys of parenting with another family on the other side of the world. That is the experience that Michael and Lisa Sheehan have enjoyed over and again in Denver, Indiana.
"The anticipation of receiving the initial email and texts from the new students is exciting... Both sides really enjoy communicating with each other's family," says Lisa. "Even the experience of the students traveling here and back home is shared among both sides. We find both families form strong and deep everlasting bonds. We still communicate with all of our students and families, sharing exciting experiences, holidays, achievements and love. Both sides are changed forever by the love we share."
Halloween Is More Fun!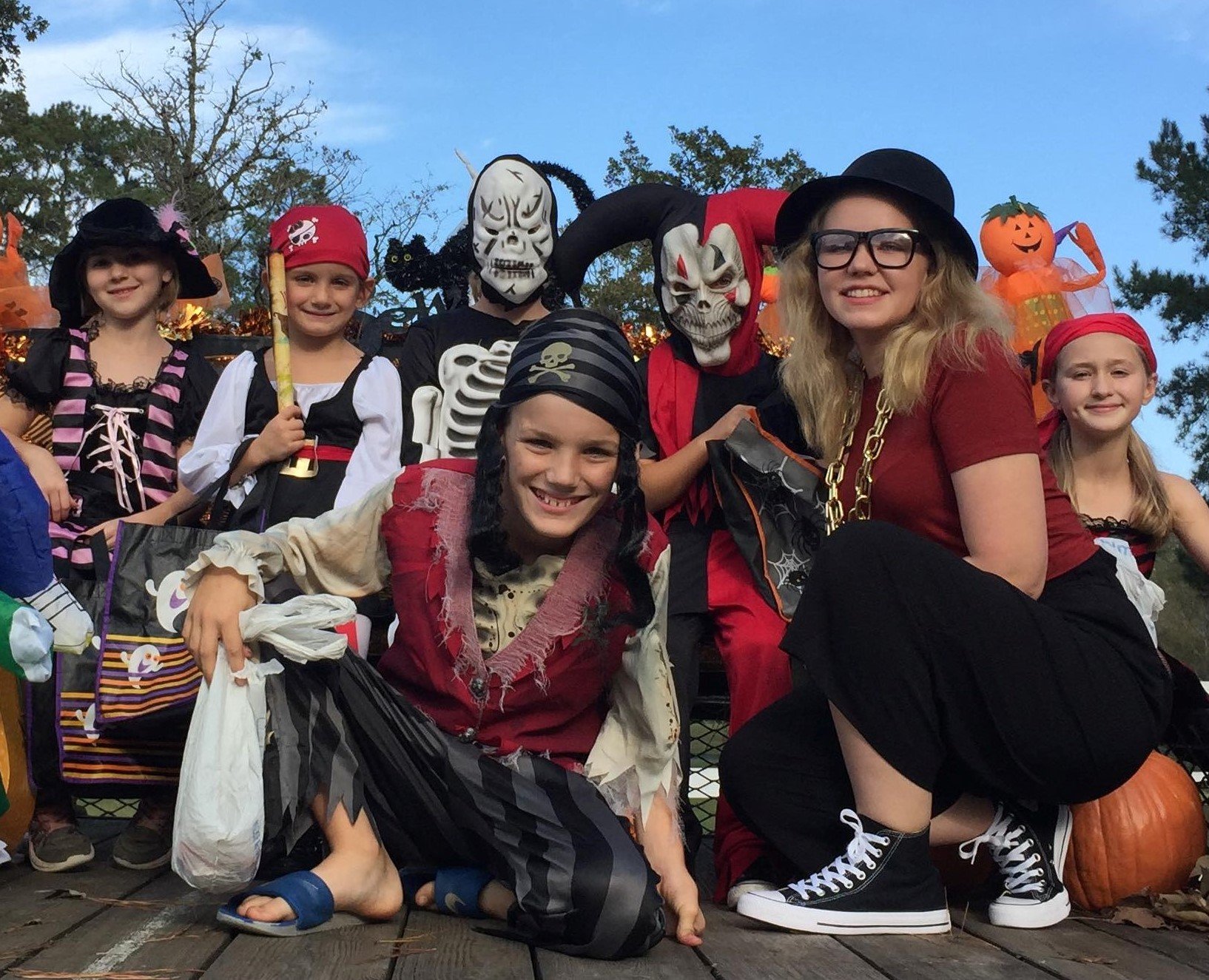 The Norlanders are another big family that loves hosting students from around the world - including Hong Kong, Finland and Spain.
Everything is more fun when sharing with an international student, including Halloween. The five Norlander kids include their student in costumes, trick or treating and all the fun.
Get the whole story: Host Family Spotlight: The Norlanders
Christmas Is More Fun!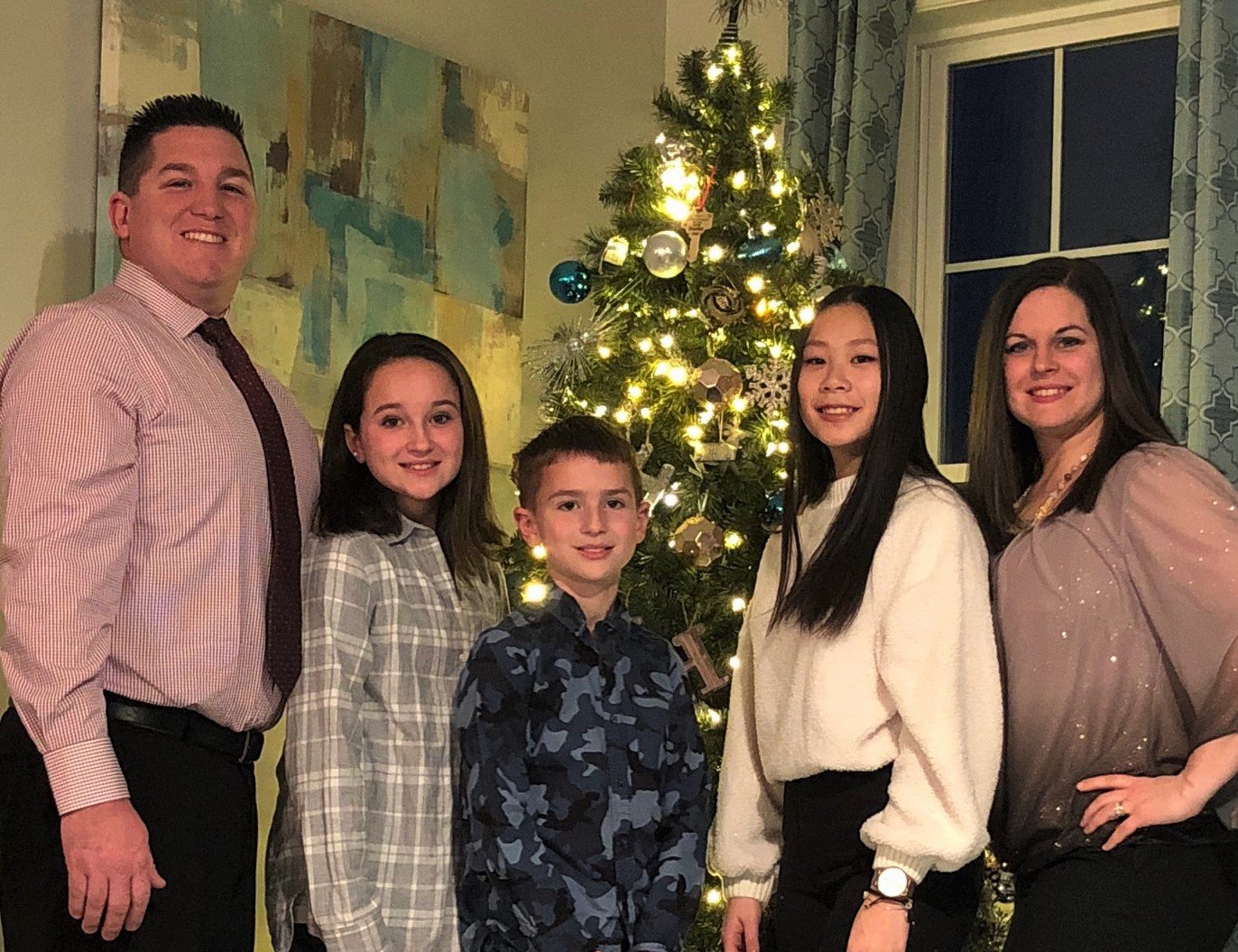 Maria from Spain was ICES Student of the Month, thanks to her host family. But the Hartman's nominated her because she was so much fun!
"From the day Maria arrived, she has been a joy to host," says host mom Megan. "She is responsible, brave and inspiring. She is never afraid to join in and will try anything. We've had a lot of great adventures with Maria and some moments of incredible growth."
At Christmas, Maria taught her host family how to celebrate The Epiphany (Reyes, in Spain) which takes place on January 5th and 6th when the Three Wise Men parade around Spain and leave gifts in children's shoes.
Cooking Together Is More Fun!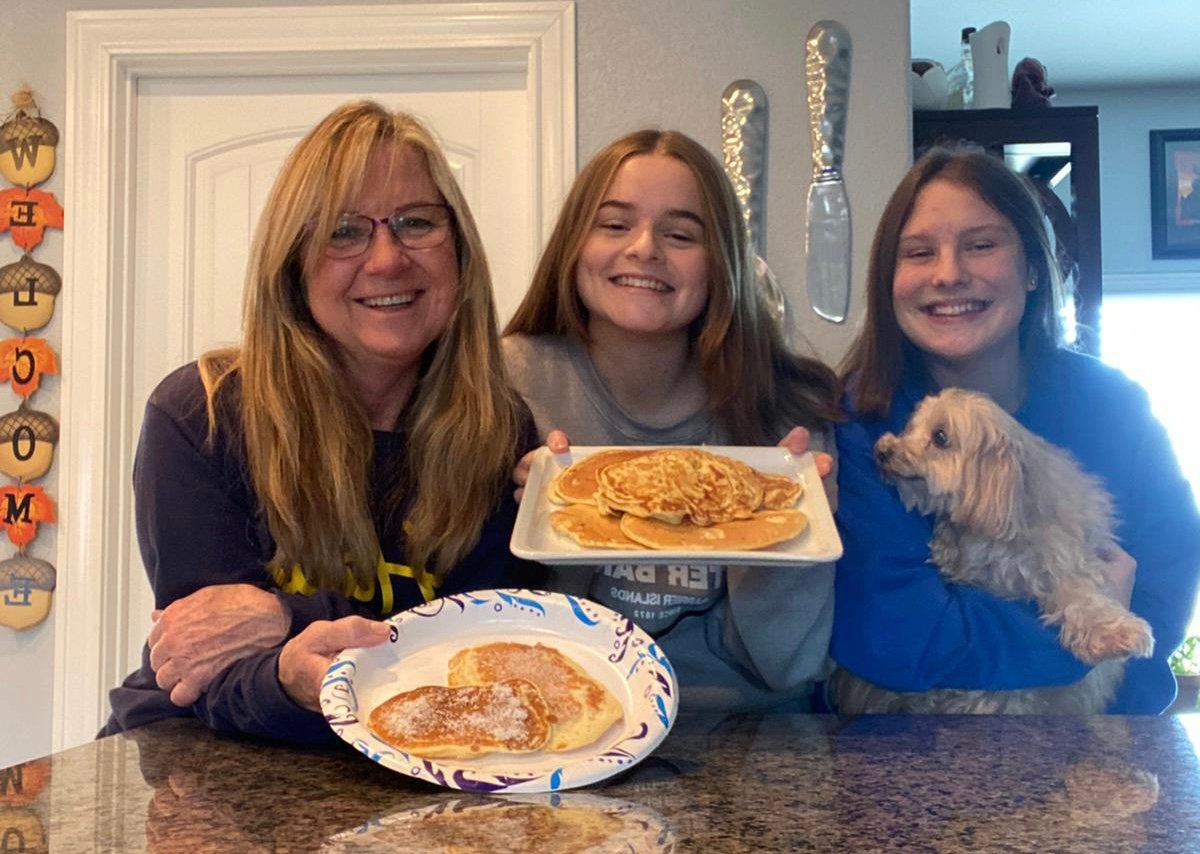 Exchange students from around the world bring their recipes with them. Some are experienced cooks; others are not. But they all miss their favorite foods. And this is good for host families!
When exchange students help with cooking, they bring new flavors, different techniques and many traditions into the kitchen. Discover the fun this can be in our articles about German Treats and the Spanish Omelette and Paella.
Learning Together Is More Fun!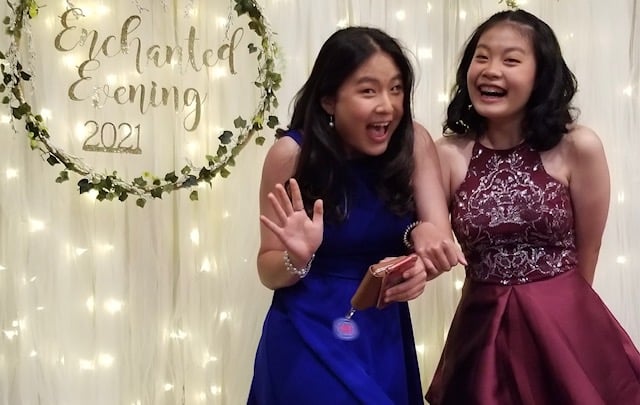 The Urban family in Sarah, Mississippi has loved hosting Ting from Thailand and Grace from Korea.
"Ting and Grace have brightened our world," reports Lucy Urban. "They are always happy and full of love. We have really enjoyed our two girls. They love to help out at home and they never complain. We enjoy movie nights, going out to eat and we have taken them across the country to visit family in the midwest. A trip to the Memphis zoo and several other places."
"Hosting is life-changing. We have learned so much about other cultures and how they live. We have learned patience and understanding along with our students. Our girls are a part of our family. We love them as we do our own children."
Living locally becomes more fun!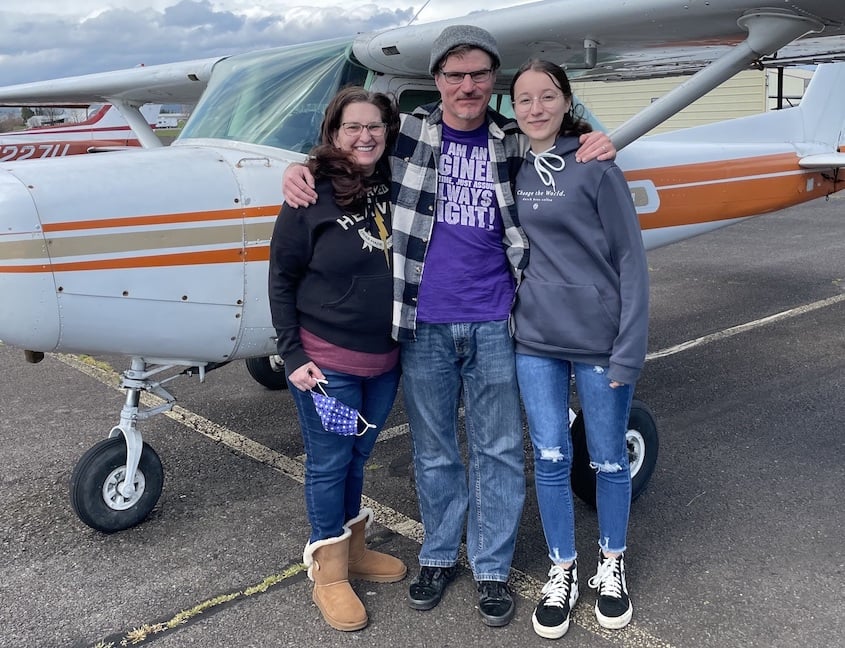 "We had never hosted before and know now, as long as we are able, we will continue to participate," says Michelle Connolly from Cottage Grove, Oregon. She and her husband Phil are hosting Rebecca from Hamburg, Germany.
"We have had such a great time with Rebecca! She has brought a special kind of joy to our family. We have gone places that we had not been yet in Oregon and she gave us a reason to explore more places. We were also able to share things, places and people with her as well as the things important to her. We have created a lifelong bond. We can't wait to visit her and her family in Germany."
Everyday Life is More Fun!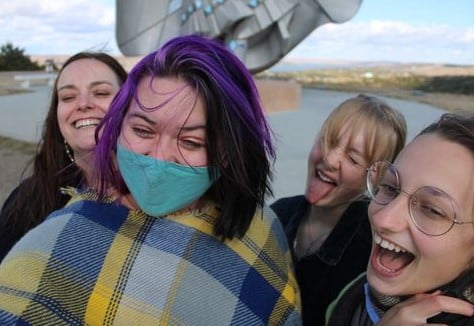 Cailin Valtink from Germany is another amazing student of the month who brought a touch of fun to her host family's everyday life.
Host mom Holly has nothing but good things to say about her new daughter, "She is positive and sunny most of the time, finds ways to engage with people in her family interpersonally and develop relationships, is an excellent communicator, and is extremely grateful.
"She is hard working at school as well as at home. I have found her to be very giving and extremely easy-going. I'm a single-mom and was nervous to take on a student because I was worried I wouldn't be able to do all the things required. Cailin has made it easy for me to be a host parent and she has been a big enhancement to our family!"
Even Just Staying Home Is More Fun!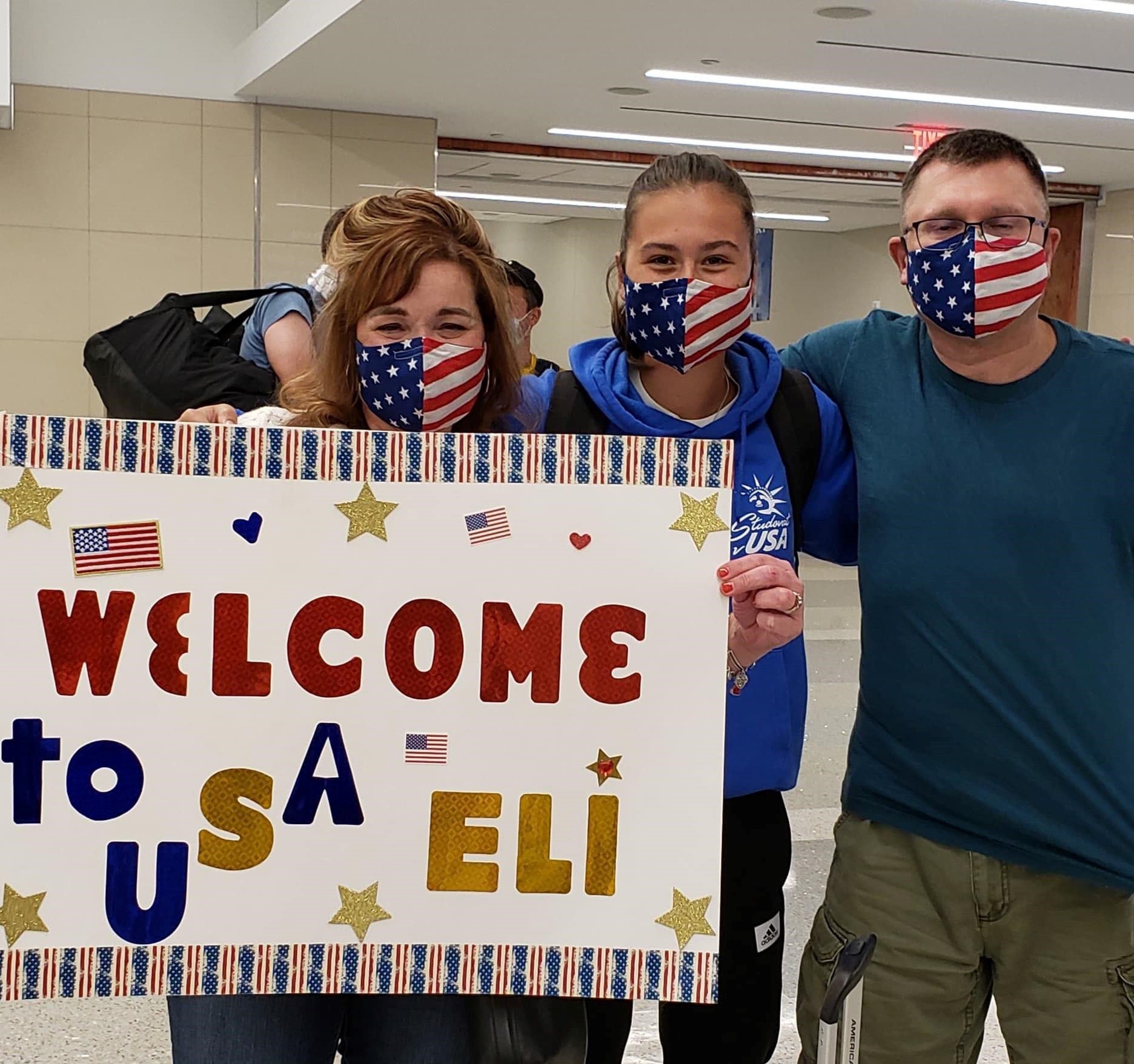 Exchange students are still coming to the USA to spice up our lives in the midst of this pandemic. If you're not convinced, check out this post: Six Tips for Having an Amazing Exchange.
Double Hosting is Twice the Fun!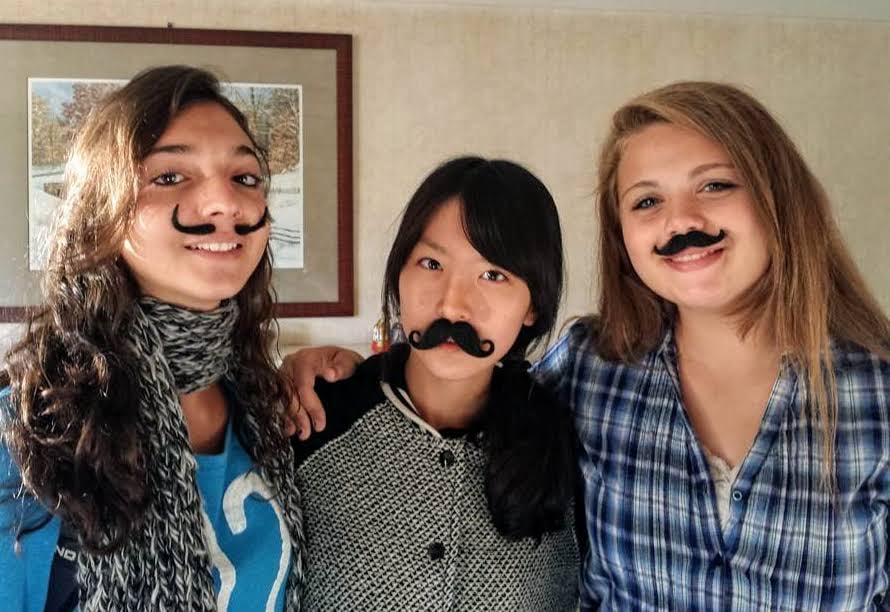 Ri from Spain and Jasmine from Korea having fun with their host sister in Oregon.
And what about families who host two students at once? This is called a "double placement", which is just another way to say "double fun".
"Hosting is fun because we get to share everything we love about our family, city, state, and country with a student who is eager to absorb it all," says the mom who double hosted Ri and Jasmine all in one fun year. "It's also fun to learn about the different ways of doing virtually everything--thinking, communicating, eating, playing, learning. Hosting has brought so much laughter and adventure to our family!"
Welcome Families Have Fun Too!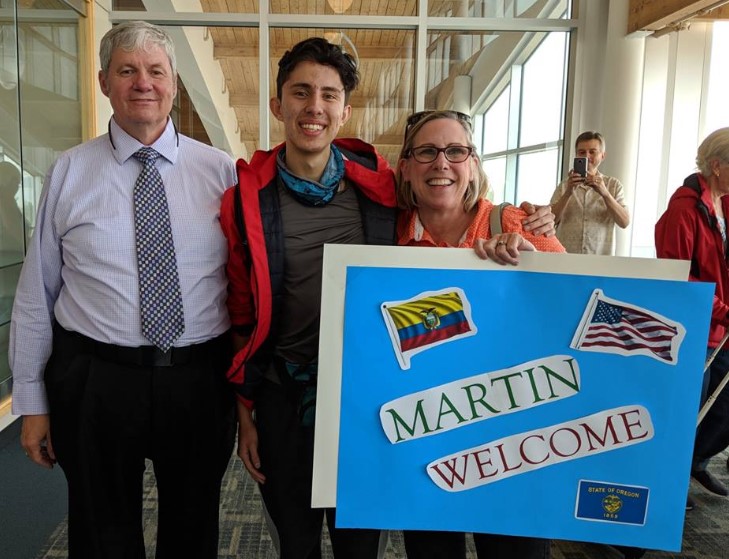 And finally, if you really can't host all year, you can still have more fun! Welcome Families do just that: welcome a student from abroad and host for just a short time until the permanent family is ready.
Would you like everyday life to be more fun? Contact ICES to meet your very own exchange student. And let the fun begin!